Technology dominates our lives. From spending the working day on Slack and Zoom, to scrolling social media and the online marketplace, it's everywhere, and the industry is booming.

According to the Graduate Management Admission Council (GMAC), 36% of technology companies said in 2020 that they had plans to expand and grow, priming the sector for business school talent in 2021.

The Hong Kong University of Science and Technology (HKUST) Business School sees 34% of its MBA graduates launch a career in tech. The school mixes the technical expertise of the University of Science and Technology with an industry-focused MBA curriculum, giving students the best of both worlds.

To understand just how an MBA program can boost your career, BusinessBecause caught up with two HKUST MBAs to speak all things business and tech.
---
The MBA Curriculum
Ameya Pandit graduated from the MBA at HKUST in 2019, and now works in strategy and analytics at Apple. Though the tech industry wasn't always his end goal, he knew he wanted to work in strategy. Ameya had been an analyst and a consultant before the MBA, working with clients like the Bill and Melinda Gates Foundation.
He points to the academic expertise on offer at HKUST as playing a big role in his professional development. Former McKinsey consultant, Chris Doran, teaches a class on management consulting.
Ameya explains that through presentations and case cracking, Chris helps students develop a practical understanding of how to present a problem and a solution in a way that sits clearly with clients. A skill he now uses at Apple.
The HKUST MBA allows students to tailor their curriculum towards their target industry. The business technology and analytics career-driven electives cover artificial intelligence, fintech, big data, and the business applications of cryptocurrency and blockchain. Ameya took classes on social media and fintech.
"Those courses were helpful because there was the right balance between theory and the business application," he explains. "At times, you might not want to know everything about the tech, you just want to be able to make business sense out of it."
---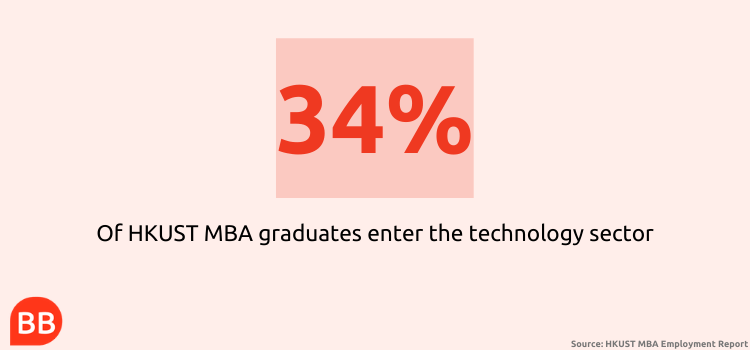 ---
Claire Borchers also took advantage of the varied curriculum during her MBA at HKUST. Claire is a current MBA student set to graduate in 2021.
She explains that even courses not directly related to tech, like marketing for example, cover the digital disruptions in the sector and how your strategy needs to adapt.
The school also allows students to take tech-related electives taught by other departments. Claire followed a module on data mining that was taught by the University's Information Systems Department.
"The goal isn't to go and become a coder," Claire adds, "it's to be able to look at the tech from a high-level management perspective and understand how it's playing a part in the change of industries, and how to apply the right strategy to that change."
---
Teamwork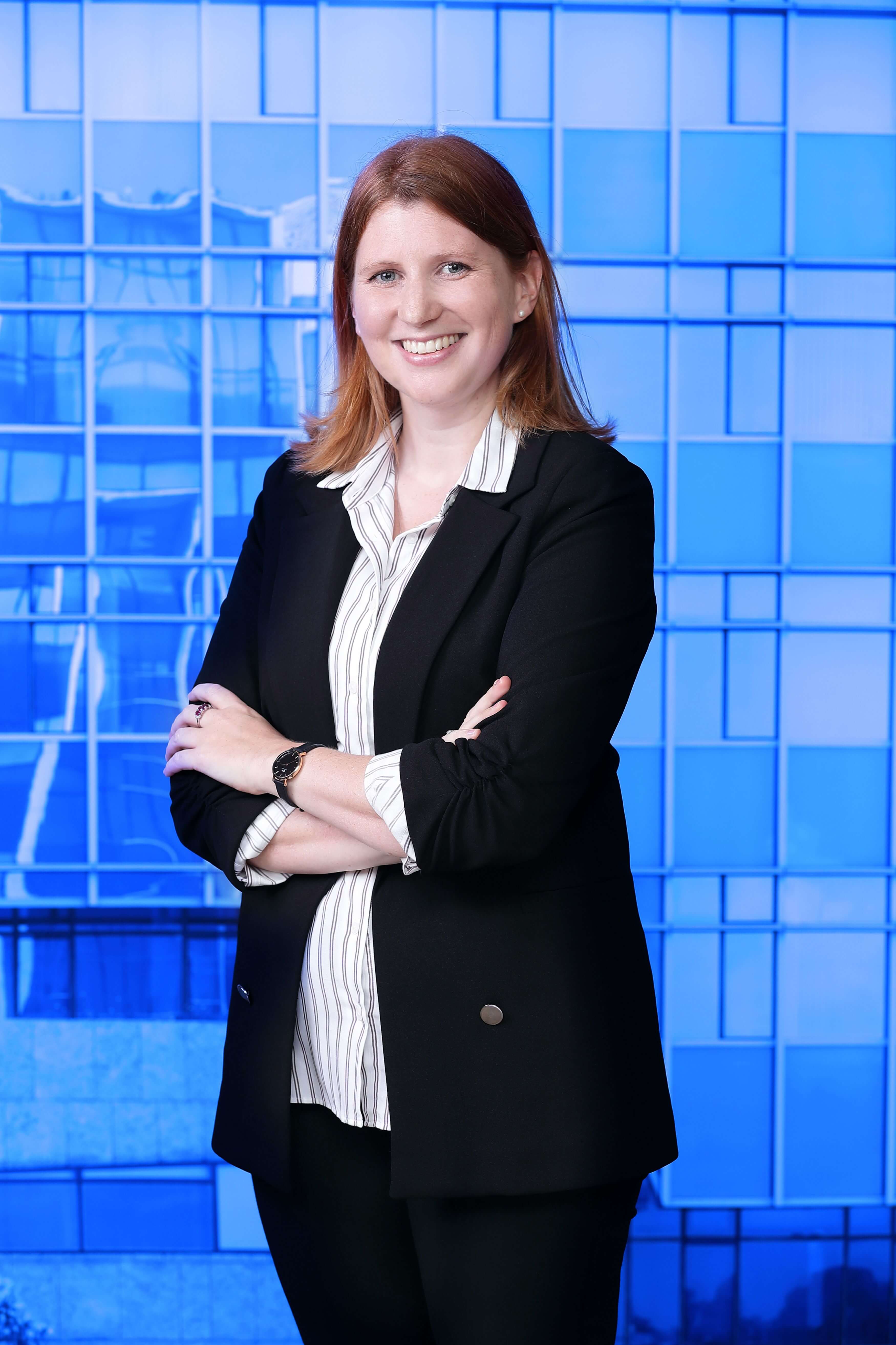 The international nature of the MBA program at HKUST means students gain crucial experience working in diverse teams—a staple of modern technology companies. Of the 2020 MBA class, 96% of students were from outside Hong Kong.
"This has helped me tremendously at Apple, where people come from various backgrounds and it's very important for you to listen and understand what they're saying, to avoid biases," Ameya explains.
Real-world consulting projects and case competitions during the MBA at HKUST also give students the chance to collaborate with their peers.
During her MBA, Claire (pictured right) participated in an internal MBA Case Competition (which she won), as well as a Healthcare Case Competition held by Yale University. Though not technology cases, both cases Claire worked on were related to healthtech.
She says these unique experiences offer a way to accelerate your post-MBA career: "they give you the skills and then the overall knowledge, as well as an overview of different industries."
---
MBA Internships
Ameya says that HKUST is "totally supportive" of students doing internships alongside their MBA, which could give you the boost into the tech industry that you need.
He took on two part-time internships while studying for his MBA. First at supply chain management company Fung Group and afterwards at L'Oréal. "Obviously it meant I had to sleep less," Ameya jokes, "but it was a great chance for me to learn something in class, study it, and then directly apply it to what I was working on in my internship."
Claire spent almost nine years at Bloomberg before starting the MBA, but will graduate this year having gained internship experience as a project manager at AI Link Group Limited, a blockchain startup in Hong Kong.
"The tasks were quite broad," she attests, "it ended up not only being about project management, but also market strategy and marketing plans."
At HKUST, MBA students also have assistance from a dedicated team of career advisors who help students secure internships.
"They told me, 'this is what they expect from you, so you better focus on these areas,'" Ameya recalls. "While studying for internship interviews, I could also check in with professors to see if they had any tips."
---
Landing your dream role
So, after combining all these aspects of the MBA, how do you go about landing your dream role at a tech firm?
Ameya's interest in Apple started when they came to HKUST to interview for new vacancies. "The roles weren't really what I was looking for," he admits, "but I decided to go to their session and connected with the HR."
He told them he was after a strategy and analytics role and a couple of months later, Ameya got exactly what he was hoping for—a message from Apple's HR asking if he was interested in an opening in their strategy department.
Claire is currently interviewing for post-MBA roles, and hopes her broad experience and network help her stand out.
"At HKUST, you get exposure to people through colleagues or MBA clubs within different industries," she notes. "There's also a lot of associations in Hong Kong that you join, and that's supported and encouraged by HKUST."
The Fintech Association of Hong Kong is one example, and HKUST encourages students to get out and into the local business community during their MBA. It's that, alongside a diverse cohort and a curriculum that combines technical and business expertise, that is seeing an increasing number of graduates launch careers in tech.
Related Content: