A friendly culture, high standard of living, and great work-life balance have made the Netherlands one of the best countries to live and work in, according to the recent US News rankings.
To succeed in this setting takes a broad set of skills, and top Dutch business schools like Maastricht School of Management (MSM) are helping MBAs to gain them.
BusinessBecause caught up with two employers who took on MSM grads to ask what makes these MBAs great hires. Here are the top five reasons they gave.
---
1. Enthusiasm and energy
MSM students stand out for their grit and determination, according to local employer, Weir Minerals—an engineering solutions firm for the minerals, oil and gas, and power industries.
Stuart Hayton (right), managing director of Weir Minerals, also acts as a mentor to MBA students at MSM.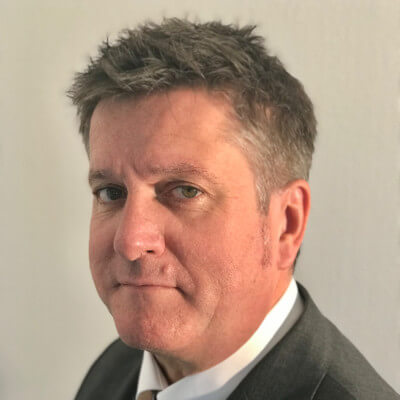 "Once I started mentoring, it became clear there was a rich pool of talent at MSM," he says.
Having mentored two international students for several months, Stuart decided they would be a good fit for Weir Minerals. He connected them with HR, and both excelled in their interviews and were subsequently offered jobs in marketing communications and as a lean specialist .
What struck Stuart most about these students was their motivation and energy.
"They were willing to put their heads down and get results, which is a great mindset," he reflects.
---
2. Digital know-how
Strong digital skills are equally important to MBA employers in the Netherlands. MSM equips students with these skills through core courses in digital transformation, and students even have the option to specialize in the digital economy.
"The jobs market was already moving rapidly towards a new, digitally transformed era, but this has gone into overdrive since COVID-19 hit," reflects Hermina Kooyman, manager for enrollment and career services at MSM.
For Martijn Lamberti-Henquet, who also hired an MSM grad, digital savvy is exactly what made her stand out. Martijn is managing director at WSP Parkstad—an organization dedicated to helping disabled and long-term unemployed people access quality jobs.
He's also an Executive MBA student at MSM, and when a classmate introduced him to a full-time MBA from Jakarta Indonesia, Ade Priatni Darum, who was trying to break into the Netherlands' jobs market, he decided to interview her to see if there was a place for her at WSP Parkstad.
Thanks to her expertise in digital transformation, which was an area where the company had little experience, Ade was hired for a marketing and communications role.
"We are quite a traditional organization, and realizing the lack of knowledge we had in digital transformation was an eye-opener," Martijn explains. "She plays the role of advocate for digital transformation, and figures out what it could do for our organization."
---
3. Real world experience
MBA employers also look for students who have experience beyond the classroom. At MSM, Hermina notes, MBAs have plenty of opportunities to gain this experience, by putting what they learned to good use in the real world.
Every MBA student has the option to undertake a consulting project or create a business plan instead of a traditional thesis before they graduate, for instance.
"MSM also incorporates company visits, simulation games, and guest lecturers into the courses to turn the abstract theoretical concepts into something tangible," says Hermina.
---
4. Diverse backgrounds and perspectives
For Stuart, the new perspectives that MSM graduates have brought to Weir Minerals are invaluable.
"We're a global business, and our continued success will depend on diversifying the profile of our team," Stuart explains.
"Hiring two international graduates enriches us from a cultural standpoint."
Martijn takes a similar perspective, noting that MSM prepares its MBAs well for working in diverse and cross-cultural environments.
"You have to be aware of cultural differences, and I would say MSM provides excellent knowledge in an international setting," he says.
The MBA cohort at MSM, as well as the faculty, come from a diverse mix of cultural, national, and professional backgrounds. Students hail from Asia, Africa, Europe, the Middle East, Latin America, and North America, bringing several different perspectives to the classroom.
In group assignments, students from these different regions have the chance to work together and learn from one another, significantly growing their international network.
All MBA students at MSM also undertake a module called Managing Cultural Diversity. The course focuses on managing a culturally diverse group in the context of international business.
---
5. Strong soft skills
For an MBA grad, soft skills are just as important as technical skills in finding long-term success.
"The most important skills MBAs will need in the coming years are creative thinking, complex problem solving, adaptability, and a self-starter attitude," says Hermina.
At MSM, students can boost their soft skills through the optional Career and Personal Development Track (CPDT). This program not only explores crucial career skills like resume and cover letter writing, interview technique, networking skills, and salary negotiation but also puts a lot of focus on soft skill development and career planning.
The personal development component helps students gain a deep understanding of themselves that will help them plan for success.
According to Martijn (right), WSP Parkstad's Ade has these soft skills in abundance—particularly adaptability.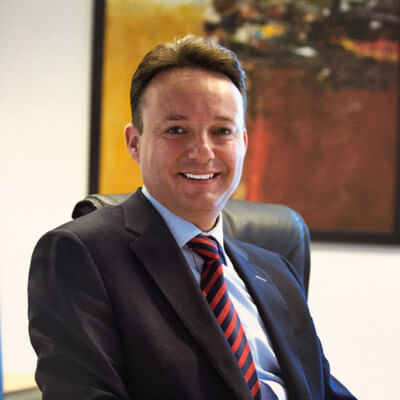 "She's fighting her way to the top, and I'm sure she'll be successful," he says.
To improve her communication skills further, she is also learning Dutch, which Martijn thinks is important for long-term success as an international graduate working in the Netherlands.
So far, both Stuart and Martijn have been impressed by how MSM grads have performed within their organizations.
"They've both taken to the company like a duck to water," says Stuart with a laugh.
"I would definitely hire MBAs from MSM again," adds Martijn. "Engaging with the school is a great opportunity for us to attract new talent."
Related Content: