Canada-native Tyler Toscani was already a finance high flyer working in Hong Kong, one of the world's top financial hubs, when he decided to enroll in an MBA degree.

Tyler applied to business school to reach the next step in his finance career, choosing to apply for an MBA over a more specialized finance master's degree.

Many of the world's top finance firms hire MBA graduates, including the likes of Goldman Sachs and JP Morgan, and more than 40% of prospective b-school students want finance jobs.

Now enrolled in the part-time MBA program at City University of Hong Kong (CityU), Tyler is expanding his business expertise while working in finance and says the MBA is already benefiting his career.
---
Why choose an MBA for a career in finance?
If you're an ambitious professional aiming for a career in finance, there are many options available, including certifications like the CFA (Chartered Financial Analyst) exams, masters degrees in finance or accounting, or even specialized degrees in subjects like fintech.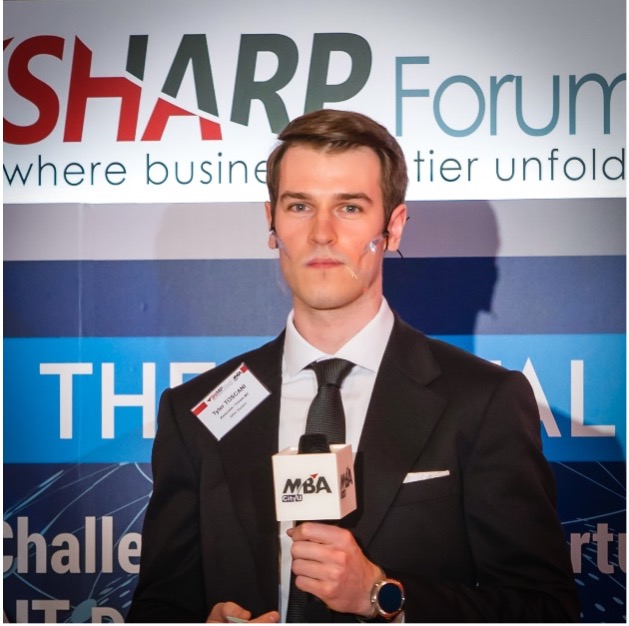 You could also choose to study an MBA. Rather than specializing in one industry or function, the general MBA curriculum offers a holistic view of business.
At CityU, the program stretches from subjects like supply chain management and human resources, to strategic management and finance.
Tyler felt studying an MBA alongside his career would allow him to expand his financial expertise while also broadening his business acumen. This would help ensure he'd made the right career choice.
"I think it's really important, especially when you're young, to taste a lot of different experiences, so for me this was part of my learning journey," Tyler says. "It's important to find different areas that you're passionate about."
Beyond the MBA curriculum, he also felt the whole MBA package could offer opportunities to further his career later down the line.
He'd expand his network with access to expert professors, corporate employers, industry leaders, and classmates from around the world. The degree would also be a differentiator when applying for jobs in future.
"I felt it was a good avenue to learn more and it would look good on my resume," he says. "I could also meet people in the financial industry and other industries."
---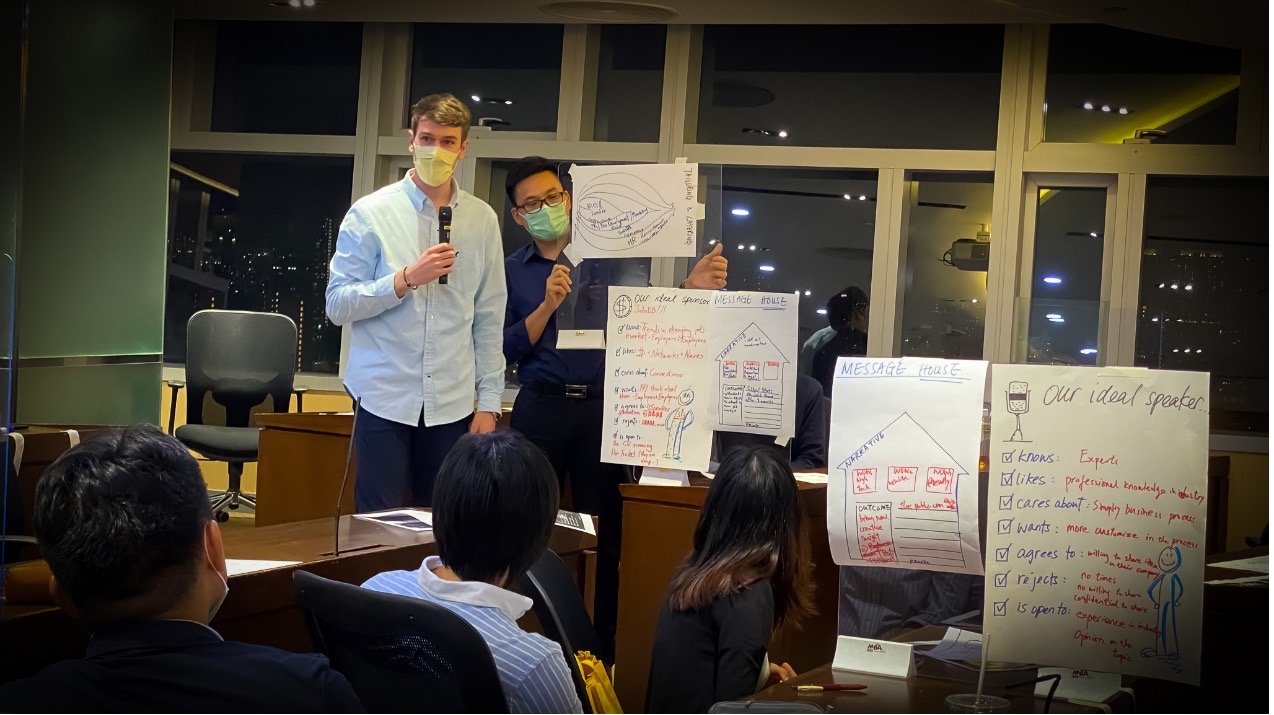 ---
Why an MBA in finance in Hong Kong?
Hong Kong is, still, one of the world's leading financial hubs, ranked third in the latest Global Financial Centers Index.
Hong Kong houses many of the world's top financial institutions, from leading US banks like JP Morgan and Citibank, to Asian behemoths like Bank of China and HSBC.
"Hong Kong is definitely the place to be for finance students," Tyler explains. "I was definitely attracted here as a global financial hub."
The city is also a breeding ground for innovation and entrepreneurship and home to Cyberport; a community of movers and shakers in all things digital, including more than 380 fintech startups.
CityU allows MBA students to specialize by choosing elective modules covering subjects like finance and data analytics, and also leverages its location among a thriving business environment to maximise the MBA offering.
Students have the chance to gain practical experience over nine credits of a wide range of experiential learning course choices, which include a semester-long internship, a venture plan workshop with UC Berkeley, a marketing-focused course cooperating with faculty from Imperial College Business School, and a residential consulting project with a host company.
They can also make valuable connections through the school's SHARP Forum, which provides a platform for industry leaders and experts to give guest lectures, offer advice and give support to students.
Other innovative elective courses, such as Practical Fintech Applications, have given Tyler an insight into a variety of financial-related topics. "I've learned about venture capitalists and fintech startups, and how they adjust their strategies to get funding," he explains.
---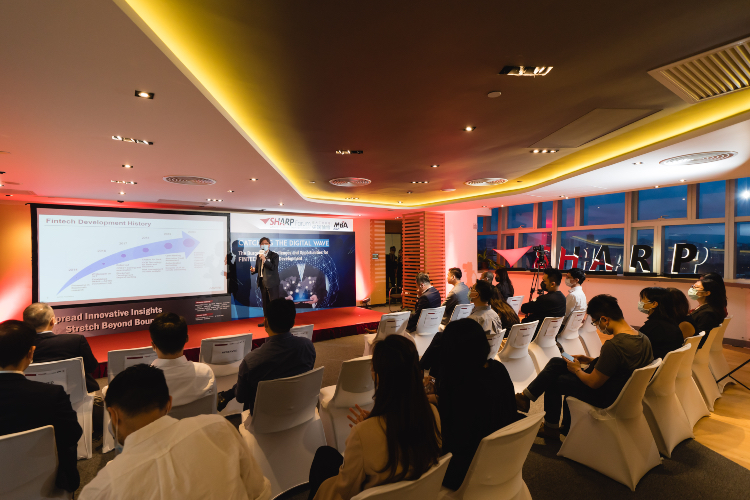 ---
Accelerating a finance career with an MBA
Tyler's career was already well underway when he joined CityU, having previously worked with Royal Bank of Canada and joining as vice president of a small Hong Kong securities firm.
Midway through the MBA he shifted into an assistant management role at Haitong International Securities, focusing on trading, where his passion lies. "The CityU MBA has helped me achieve my goal of becoming a portfolio manager," he says.
"The constant challenge of the markets, where you think you know something but then suddenly you could lose some money through a bad trade; that's what really excites me."
Tyler is one of many CityU MBAs who have used the program to bolster their financial careers. Top recruiters from the CityU cohort include the likes of Bank of America Merrill Lynch, Standard Chartered Bank, Citi, and KPMG.
---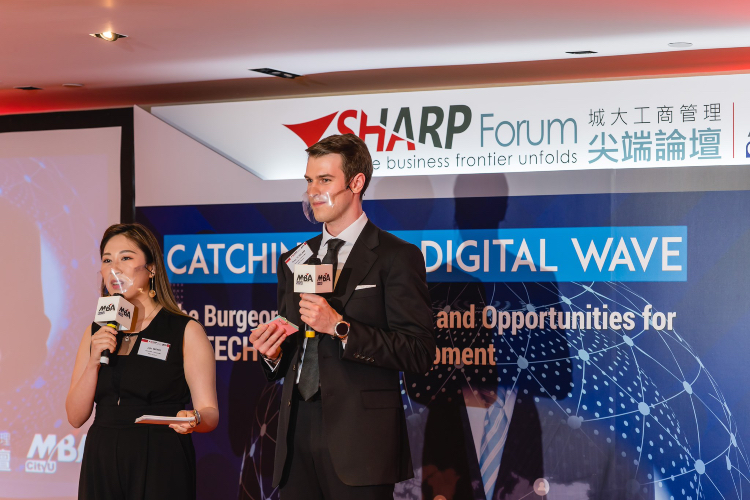 ---
Tyler has also been able to reap the benefits of the program without substantial costs. His tuition was partially funded by his employer through CityU's MBA Corporate Outreach Program, one of a number of sponsorship and scholarship programs available to students.
Now, set to graduate from the CityU MBA later this year, Tyler is excited about what the future holds.
"I've really been fortunate enough to find what I love doing and what I'm interested in, just by tasting different things in the MBA," he says.
"It's a good foundation that makes sense for a lot of finance students or people who want to work in finance."
Related Content: