A high-flying CEO and Forbes 30 Under 30 entrepreneur, it's no surprise that Alexander Petersen is someone always searching for the next big challenge.

Born in Denmark, Alexander moved to Canada to study for his bachelor's degree in business. There, he enrolled in an exchange program to spend a summer in Shanghai, where he fell in love with life among the bustling streets of China's premiere business hub.

In 2013 Alexander decided to uproot his life and move to Shanghai. eGISS, a Danish IT firm, offered him the opportunity to set up the company's first Chinese office, where he would work as managing director.

The experience gave Alexander his first taste of running a business. It was the beginning of an exciting journey that's seen him launch an international beverage startup and become a leading entrepreneur in Shanghai.
---
Enrolling in the Shanghai Jiao Tong Antai MBA
After a few years at eGISS, Alexander felt he needed a new challenge. Things were running smoothly in Shanghai, and he'd become well used to the daily work of leading a business.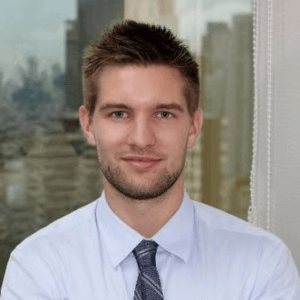 He decided an MBA was the logical next step in his career: "I wanted to build on what I knew and understand a little bit more about the business side," he says.
Alexander decided to enroll in the Antai MBA program at Shanghai's Jiao Tong University—one of China's top-ranked MBAs—which had a campus nearby. Despite Jiao Tong offering an International MBA taught in English, he also decided to test himself by studying in Chinese.
"You have to be ambitious if you go out to China, so I wanted to see how well I could make the best version of myself," he says.
---
Studying a top MBA in China
While the typical MBA cohort comprises a mix of international and domestic students, studying on a Chinese MBA gave Alexander a different experience.
"I met a lot of amazing people, local Chinese people from Shanghai, a lot of people from Suzhou and from Beijing—it helped me gain a much stronger network that wasn't just expats," he explains.
"As a foreigner, I got a much deeper understanding of China and their way of thinking," he adds.
He further developed this understanding during the program, which offers a curriculum combining business fundamentals with a large focus on the intricacies of Chinese business culture.
Alexander learned how to design products that would appeal to local consumer profiles and the broader Chinese market. He also became aware of the varying characteristics of different regions. In areas North of China's Yangtze river, for example, business culture is broadly aligned with independent Western ideals, whereas in the South there's often a greater reliance on interdependence and collective thinking.
These lessons proved invaluable in helping him launch a startup in Shanghai.
---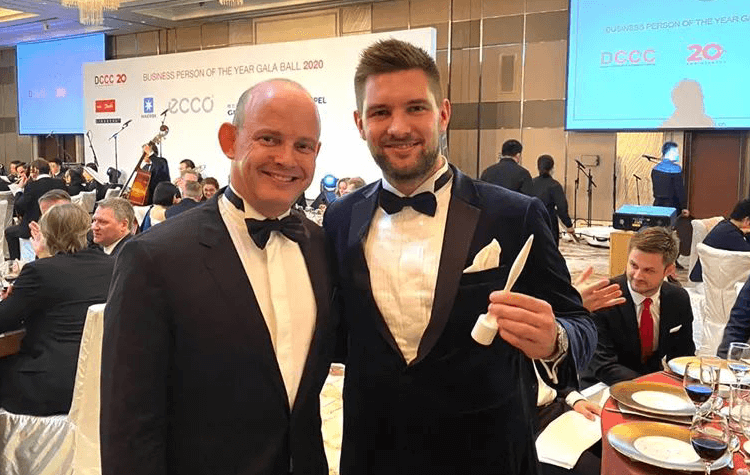 ---
Launching a beverage startup
Alongside studying for his MBA degree, Alexander spent much of his time working on the launch of a beverage startup with his roommate in Shanghai.
"When I first moved in, he was selling whiskies and craft beers, and it came about that he wanted to get better at the product side," Alexander explains.
With years of business expertise under his belt, Alexander quickly set to work on monetizing the idea and putting together a business plan. In 2017, the pair launched Laiba Beverages.
Studying a generalist business degree while building a startup proved helpful as Alexander was able to tailor his classes to focus on entrepreneurial skills.
"I'd try to see how well every class could fit into the business and it all became extremely relevant," he explains. "It was very practical to have classes, books, and assignments that I was able to apply directly to the work that I was doing."
Jiao Tong also houses an entrepreneurship center allowing students to take part in workshops, classes, and networking events. The center helped Alexander develop skills such as pitching and public speaking.
The holistic education the MBA provided—fundamental business knowledge, entrepreneurial skills, and local market expertise—would help Alexander turn Laiba Beverages into an international brand.
---
Going global with Laiba Beverages
Today, Laiba Beverages is a far cry from what started with two roommates in Shanghai in 2017. Graduating from beers and whiskies to offer cocktails mixed by professional mixologists, Laiba is China's first handcrafted bottled cocktail brand.
The beverage startup has taken off, literally: you can now find Laiba cocktails on airlines. That's alongside cruise ships, luxury hotels, and restaurants. Outside of China, online Laiba stores are also available in the UK, and Singapore.
The company experienced challenges during the pandemic, but now Laiba is rapidly expanding into new markets. There's even talk of a lucrative contract with American Airlines, the world's largest flight operator.
For Alexander, much of Laiba's success is down to the relationships he built during his degree.
"Doing an MBA puts you in a position where you're surrounded by people who can help you, whether they're working in a big company with a potential client or supplier, or whether they themselves want to promote and push it out," he says.
Alexander also feels the MBA prepared him for life as an early-stage entrepreneur, giving him the ability to look at a business from a broader perspective while juggling various responsibilities.
"Entrepreneurship can be very chaotic, an MBA helps you think about a business in a disciplined manner," he adds.
Ultimately, the combination of learning about business while launching a beverage startup provided Alexander with the platform for success: "I'm not sure if all students are so lucky to have such a direct connection to something," he says. "That was a really unique opportunity."
Related Content: