Benj Holladay decided on an MBA at Emory Goizueta to utilize the problem-solving skills he'd honed as an engineer while making the switch to the coveted career of consultant.

Consultancy is a popular destination for MBA students. With the promise of high salary gains, career progression, and interesting potential specializations, it is clear why, according to a GMAC survey, 47% of post-graduate MBA students aspire to the industry.

Emory Goizueta's Two-Year MBA program, with its curriculum and effective network with large consulting firms, helped Benj achieve his goals of switching careers and entering the popular industry.
---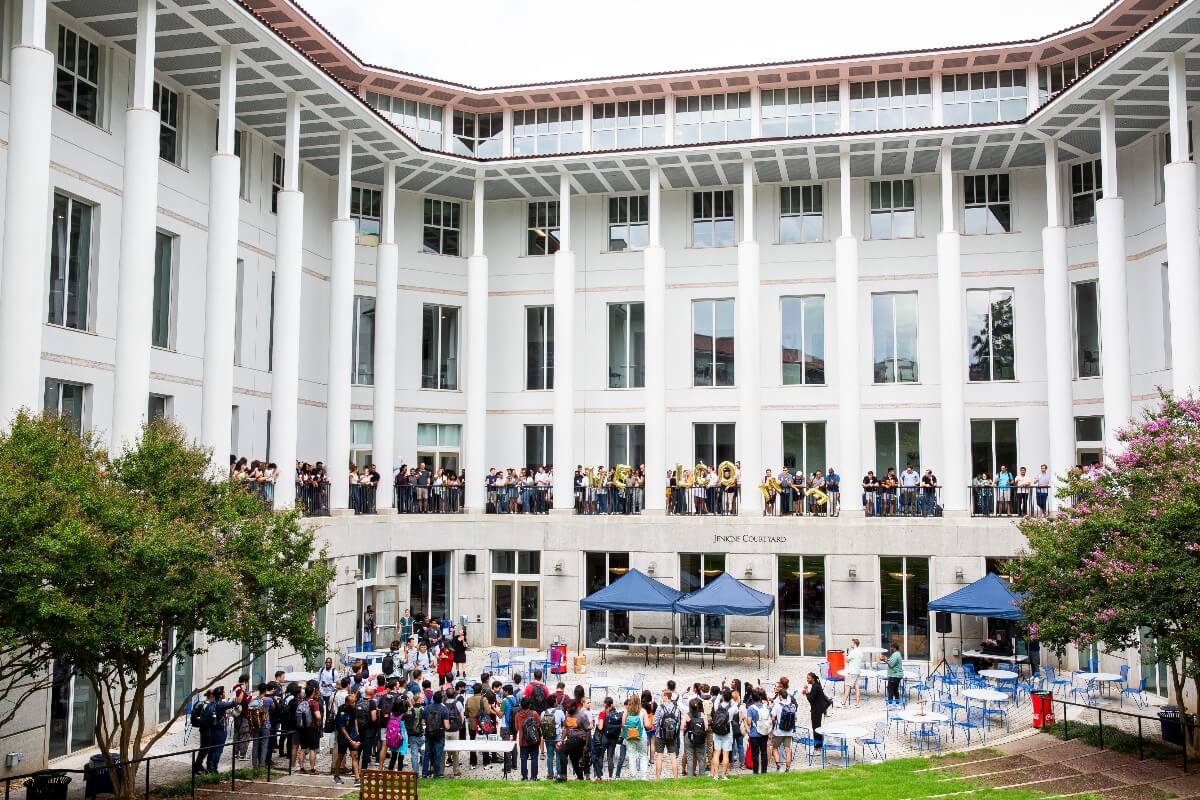 ---
Transferrable skills for an MBA
Benj worked as a nuclear engineer in the Navy for five years before deciding to use his problem-solving skills to shift careers to consultancy.
"I was thinking about what I wanted to do long term, and I wanted to maintain that problem-solving mentality and that side of the job that energized me from my engineering background. Still, I just wanted to apply it differently to a different industry," Benj says.
Benj was interested in the Atlanta-based Goizueta MBA for a variety of reasons. First, he was looking for a high-ranking business school close to his family in Birmingham, Alabama; he also wanted an MBA with connections to a consulting hub.
"The job opportunities and prospects in Atlanta are great, especially for those wanting to go into consulting, and there's a great pipeline from Goizueta to all different consulting firms."
Atlanta is home to offices of 75% of Fortune 1000 companies, making it a thriving metropolis to learn and build a career.
Goizueta's emphasis on smaller class sizes and intimate teaching was also a draw for Benj. Its Two-Year MBA program has a 5:1 student-to-faculty ratio which helps participants to connect, network, and build relationships with faculty, program and career staff, and classmates.
Goizueta's experienced faculty were a highlight of Benj's time. He was inspired by his strategy courses, especially those that Renee Dye, associate professor of Organization and Management, taught. The first was a core strategy course, and the second focused on innovation.
"My time at business school shaped my thinking both at work and in the world," Benj says.
For example, a class on customer lifetime valuation taught by Professor Dan McCarthy an expert and leader in that field, was a highlight for Benj.
"It was inspiring to get to take that class with someone who is a thought leader," Benj explains. "And to see how he would share his thoughts and how people, other business leaders, would engage and respond with his thoughts."
---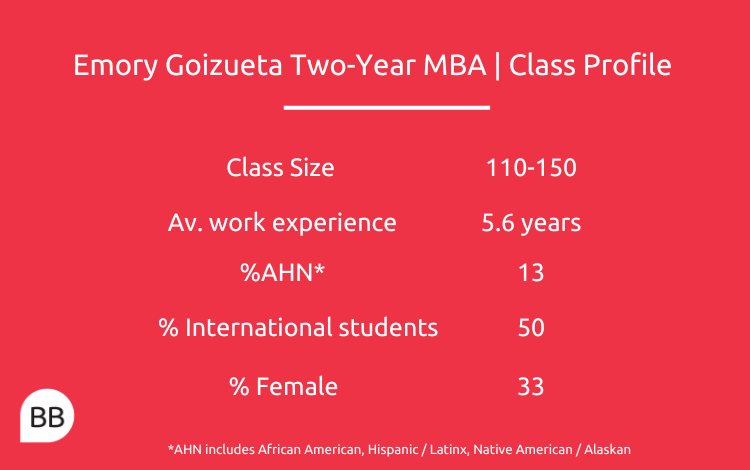 ---
Leveraging the Goizueta MBA network
In Benj's first semester, the career management team at Goizueta laid out the recruiting and application timeline, setting out the steps students should take to succeed in making their career goals a reality. Benj had a career coach whose resume reviews and practice interviews helped him prepare for the rigors of the consulting recruitment process.
Benj was also a member of Goizueta's consulting club called Goizueta Consulting Association (GCA), in which second-year students in consulting shared their knowledge with first-year students and helped them land and succeed in landing their dream jobs.
"It was an invaluable resource," Benj says.
The GCA would organize connections between students and Goizueta alums working in consulting firms.
"Not only do you get to practice with the people you know and representatives who are going to be interviewing you, but it's also another touch point for networking," Benj explains.
While he was tentative about networking initially, Benj found the Goizueta community was incredibly well represented in consulting firms – 40% of Goizueta MBA alumni go into consulting – and was ready and willing to help him connect with companies and provide him with useful information.
Benj describes Goizueta's consulting recruitment process as following a set structure. He started networking in the first September and October of his MBA up until he submitted his applications the following fall.
"The process was almost exclusively networking chats between me and Emory alums at Bain to help me along the way."
---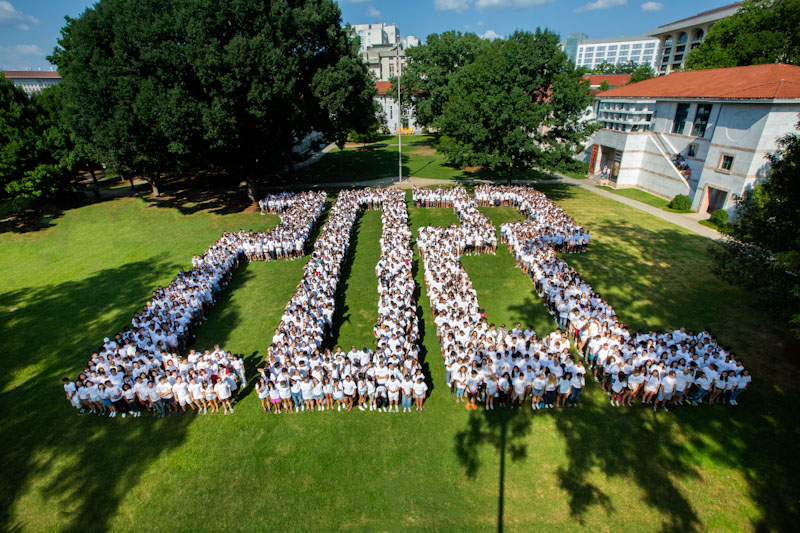 ---
Launching a career at Bain
After two years of gaining experience and skills, including an internship at Bain, Benj started interviewing for roles. The interview process for consulting is renowned for being grueling, but Benj says the prep he did during his Goizueta MBA set him up for success.
Now at Bain since June, he works across all industries, using the problem-solving skills he learned in the Navy and honed during his Goizueta MBA to help businesses solve their most complex challenges.
"I'm currently working with a company on a case in the advanced manufacturing and services industry. I'm helping to inform this company's thinking about their supplier relationships and how they can reevaluate it to create value going forward."
For those looking into consulting at a major firm like Bain, Benj says people with an analytical mindset will succeed.
"I think those who are highly intellectually curious are the people who will succeed and will find a role in consulting fulfilling."
Related Content: