There is no typical path to an MBA, but few students arrive on campus after a professional dancing career.
That was the case for Lara McGee.
Lara danced from an early age and spent much of her childhood in the ballet studio. She continued her passion while earning a bachelor's in psychology. After graduation, she gained a professional role as a trainee with The Georgia Ballet.
But Lara shortly discovered dance wasn't her only passion. After gaining some experience in arts management, she decided to make this her focus, but found she was lacking in some of the specialist knowledge the career path required.
Aiming to take her business acumen and quantitative skills to the next level, she opted to enroll in an MBA program. Today, the decision has paid off—earning her a consulting role with Deloitte, one of the Big Four accounting and professional services firms.
---
From the studio to the classroom
Lara continued dancing and working as a ballet instructor while pursuing her management career, first as an office manager and later as director of community engagement at a pre-professional dance school.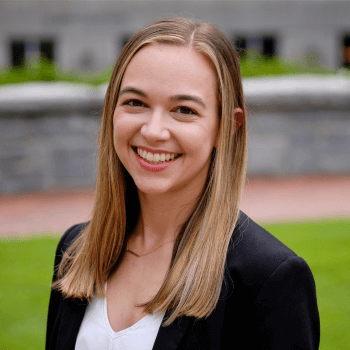 When deciding where to study her MBA, she opted for Emory University's Goizueta Business School in Atlanta. She was impressed by the curriculum and felt the school was a welcoming institution.
"Everybody that I talked to just was really open and welcoming, which I appreciated because I know these types of programs can be very competitive," she explains.
"I liked the faculty and coursework at Emory and I thought there was really high rigour," she adds.
Of particular interest was the Goizueta IMPACT course, an initiative that helps students develop their problem solving skills before undertaking a practical consulting project that requires them to work in teams on real problems for one of many partner companies—previous clients include the likes of Coca Cola and Equifax.
I was really intrigued by the whole IMPACT course," says Lara. "It really set Emory apart from the other schools that I looked at."
---
Studying in a top MBA program
With her goal to develop a well-rounded business acumen, Lara enjoyed the first semester of the Goizueta MBA, which teaches fundamental business modules in areas including finance, accounting, human resources, and marketing.
Semester two offers students the chance to specialize in topics of their choosing. During a data and analytics module Lara was able to pick up technical expertise using programming and analytics tools such as Tableau. A human bias elective module also allowed her to channel some of the learnings she gained from her community engagement role pre-MBA.
"The course was really research based and brought the perspective of how business affects society and how businesses can function better in the diverse world we live in. I really enjoyed that course," she explains.
A blend of theoretical and practical teaching helped develop Lara's skills. While she learned key business theories and technical elements such as Excel, she also enhanced soft skills such as leadership, teamwork, and communication.
She was later able to put these skills to the test during the summer period between first and second year, when all Emory Two-Year MBA students embark on an internship with companies across a variety of industries.
Lara undertook her internship at Deloitte. With Emory boasting many alumni currently working at the company, she was drawn there during conversations with several insiders working in change management and diversity, equity and inclusion (DEI) roles.
"Everybody was just really open and welcoming and open to sharing their experiences. And then on top of that, it sounded like the kind of work that I was most interested in."
---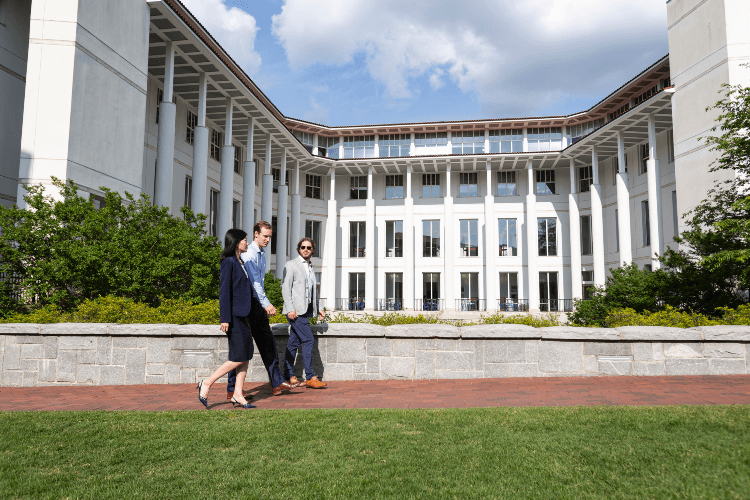 ---
Landing a consulting role with Deloitte
Lara spent a four-month period with Deloitte where she worked on a change management project, refreshing the data and analytics department of a large healthcare firm.
The role involved conducting competitor analysis, analyzing data, and working within a team of Deloitte colleagues comprising various levels of seniority. It utilized a variety of the skills she developed during her MBA.
"There is a whole course about that at Emory called Leading and Managing Change. So I was able to apply some of the frameworks that I learned there," she says.
"It was really fun to apply what I was learning to something I was interested in, in the real world. The soft skills, and then the specific program skills as well, Excel and PowerPoint—all of those things."
After completing the internship in August 2022, Lara returned to Emory with an offer of a full-time job at Deloitte secured. She finished her MBA in May this year, and is currently waiting to begin a new role at the company as a senior consultant working within change management.
"I'm excited to see where it takes me and get a little bit more involved," she says. "It's been life changing and dramatic, but going from an arts management career to corporate America, it's a pretty big pivot.
"I would not have been able to make this career pivot without going back to school."
Related Content: