As the modern-day 'space race' takes off, Arizona State University's Thunderbird School of Management is launching a master in business and space policy to ensure a smooth journey.

The new Executive Master of Global Management: Space Leadership, Business, and Policy aims to promote international cooperation and a global space policy, as expeditions by Jeff Bezos, Elon Musk, and Richard Branson open up space to the private sector.
---
Why a master in space leadership?
ASU believes the modern-day space race between billionaire business magnates has the same potential to impact the world as the internet in the 1990s.
It's estimated by space consultancy Northern Sky Research that the market for space tourism will reach $10.4 billion by 2028. Beyond tourism, some companies are aiming to set up communications on the moon, there's even the possibility of using it for resources and fuel.
It's also suspected that a commercial space travel market will open up for private businesses, offering a range of inter-galactic services as the number of people in space increases. Elon Musk's SpaceX has plans to take up to 100 people to Mars at some point in the future.
But all this potential needs direction, thinks ASU Thunderbird's Dean and Director-General Sanjeev Khagram (pictured). "Space truly is the final frontier to advanced sustainable and equitable prosperity for humanity," he says.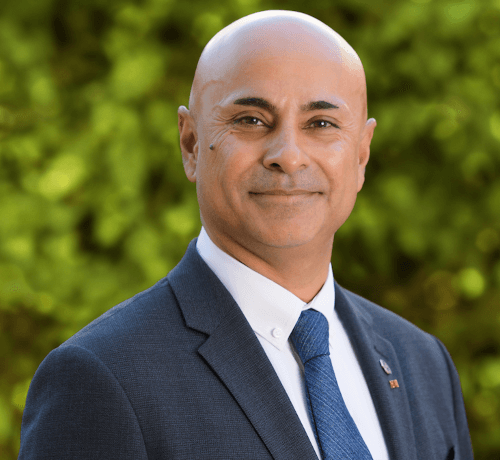 Currently space law and regulations are evolving with the times. A learning period is in place until 2023—with the possibility of an extension—ensuring there are no fixed regulations governing things like passenger safety on commercial expeditions while the sector is at such an early stage.
But developments like Richard Branson's Virgin Galactic space flight, and Elon Musk's travels with SpaceX mean a new set of rules and agreements between governments, nonprofits, and the private sector are needed. Sanjeev believes an international space policy should be enforced, which is part of ASU's aims in its innovative new program.
"The world desperately needs global leaders and managers who are trained to maximize the economic, social and environmental benefits of the burgeoning space sector," Sanjeev says.
---
READ: Specialized Masters Degrees | 5 Programs To Look Out For
---
An intergalactic curriculum
ASU's master's in space policy and business is set to launch in January 2022, with an innovative curriculum combining business and space expertise.
It will cover typical business topics like marketing, finance, and data analytics; alongside lessons in global space policy and law, space entrepreneurship, and space for future global leaders.
Students will also experience unique business simulators and events, including a space challenge laboratory, space business innovation projects, and inter-galactic field seminars. Midway through the program, students will be invited to a one-week field study at Kennedy Space Center.
"There is nothing like this in the world," says Sanjeev, "we're the premier school for preparing global leaders and managers on the frontiers of the 4th Industrial Revolution."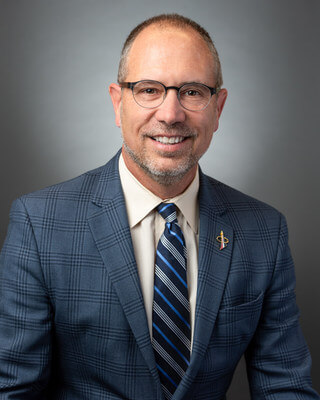 The one-year program will be delivered by world-leading faculty, including Greg Autry (pictured), vice president of the National Space Society and former NASA official, and Lindy Elkins-Tanton, principal investigator of the NASA Psyche mission and co-chair of ASU's Interplanetary Initiative.
The program's emphasis on leadership, and status as an executive master's, means it aims at students with at least eight years of work experience, three of which must have been in a management role. It costs around $67,000 to apply, and applicants from a variety of backgrounds are encouraged.
"The program is for professionals with virtually any background who are excited about contributing to the burgeoning space sector," Sanjeev explains.
As he looks to the future, Sanjeev believes teaching about ethical, sustainable commercial space travel will prevent the kind of damaging practices we've seen on earth in the past.
"If we don't have these managers with digital global mindsets and cross-cultural skills, space will increasingly become an area for zero-sum competition," he says.
"The space sector is a vanguard for humanity, the world, and the planet."
---
Read Next:
7 Exciting Master's Degree Opportunities