It's time for another Applicant Question of the Week at BusinessBecause!

Every week, we give you the opportunity to ask one of our chosen admissions experts anything you want to know about getting into business school. One question each week is chosen for our expert to answer.

This week, our question comes from an anonymous user.

Their question is answered by Stephanie Kluth, Head of Admissions at ESMT Berlin.
---
Applicant Question of the Week:
Dear BusinessBecause,
Does work experience in major firms such as 'The Big Four' help when applying to business school? How important is work experience when applying to business school?
---
The Answer:
Depending on the school to which you are applying, the work experience requirement may be an important one.
While some schools do not require work experience, most do.
When applying, prospects should understand what kind of work experience is required and the minimum number of required years.
Work experience usually refers to professional experience obtained after graduation while holding a part-time or full-time position.
Some schools also consider pre-graduation experience as well as internships and volunteer work. Family business or entrepreneurial experience are also much welcomed.
I think that having a qualified work experience threshold of a minimum of three years (depending on the nature of your qualifications) is essential. This enables candidates to understand what is taught in the classroom and apply it to her or his background and knowledge.
Pre-MBA work experience also contributes to your post-MBA career development.
Schools seek to assure that you achieve the transition to which you aspire.
Some candidates invest in an MBA to change their career and find a position matching their personal objectives.
Since recruiters do not only consider the additional skills gained through an MBA degree, but also the experience brought in from before, it is much harder to convince an employer to consider a candidate who has no kind of professional experience.
Background also plays an essential role. MBA programs are not only directed at people who have worked in management or business.
Most programs are committed to preparing professionals for a meaningful contribution in the area of leadership, regardless of their field.
They were designed for candidates who stand on a strong professional leg, be it in engineering, science, business, finance, architecture, law, health care, public service, military, journalism, and the list goes on, and now feel ready to move to broader business-wide leadership responsibility.
The quality of work experience is key. There is no one-size-fits-all background.
Admissions managers take a closer look at the nature of your work and the evolution of your responsibilities.
Factors like leadership capacity, teamwork, emotional intelligence, and international outlook play a major role in this assessment.
An 'ideal' candidate has been in charge of a team, has worked internationally, and has been responsible for processes or budgets.
---
Read 6 Reasons Why You Need Work Experience Before Your MBA Application
©nd3000, used under this licence
The admissions board also wants to know how past experience has developed your judgment and problem-solving skills.
Work experience in prestigious organizations such as the 'Big Four' can be of advantage in the admissions and job recruitment process if combined with substantial quality of responsibilities.
It is often asked whether investment banks value such work while recruiting from business schools, and the simple answer is yes.
If you have been accepted to such a program in the past, it increases your chances in the future. But there is more to it.
To land a job as an investment banker, your former work experience and positions should clearly show a broad but analytical mindset, managerial skills, outstanding personal skills, and the ability to work under pressure.
Generally, work experience from a particular industry or well-recognized firm is not 'a sure ticket' into an MBA program, since schools try to create a diverse learning experience.
Therefore, admissions committees are also open to non-traditional backgrounds (e.g. unique experience in a family business or startup, the military, or public service).
You might have specific experience in running not-for-profit projects or be a passionate artist or athlete.
In conclusion, the quality of work experience is not the sole predictor of an applicant's success.
Strong performance on other criteria might help to overcome a less-than-stellar work history.
You might have exceptional grades or above-average and well-balanced GMAT scores.
You may impress with exceptional quantitative and superb data analysis skills.
We at ESMT Berlin, for example, place great importance in leadership potential and ambition to make a difference.
In your application, you should definitely be clear as to why you chose this particular business school, what are the next steps in your career progression, and show your personal excellence in your interview.
These also have an impact on the admissions decision.
---
Ask an Admissions Expert a Question!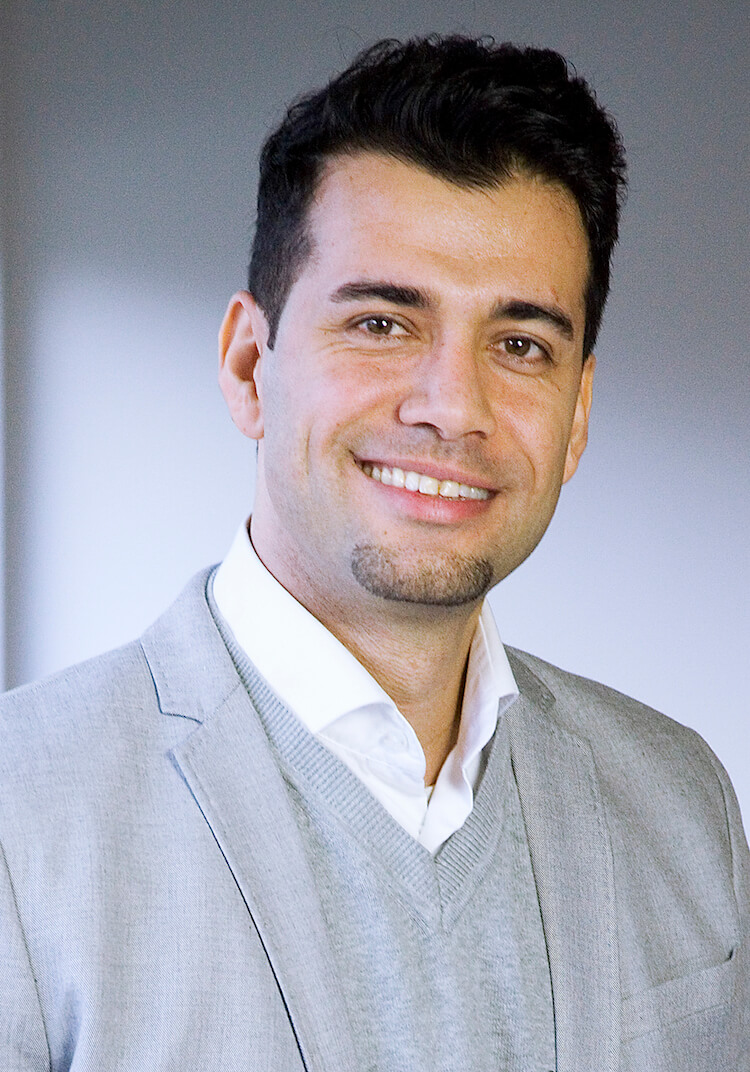 Next week, you'll have the opportunity to ask Sam Solaiman (pictured), professor of marketing and supply chain management for Nyenrode Business University, anything you want about getting into business school.
Nyenrode Business University has several expertise centers, including marketing and supply chain management.
Sam's expertise lies in business model innovation and business value creation with new emerging technologies.
Got a question you'd love Sam to answer? Submit your question on our Twitter, Facebook, or LinkedIn pages, send us an email to info@businessbecause.com, or simply post a comment below!