What role does networking play in advancing my career after an MBA?
Dear BusinessBecause,
I want to do an MBA, and know it's important to consider a school's network when deciding where to apply.
But does having a strong network matter as much as the skills I'll learn at business school, and what is your advice for networking during the ongoing coronavirus outbreak?
This week's Applicant Question was submitted by an anonymous reader.
---
The Answer
---
This week's Applicant Question is answered by Anna Riepe, senior career advisor at Vlerick Business School.
Are you still considering if and where you will do your MBA? Or are you already in your MBA program and wondering if and where your job application would be well received, despite the Corona crisis?
Whatever your situation, there is one obvious thing that I would recommend as a senior career advisor for MBAs: network! And this has become even more important during Covid–19 times, as pressure and insecurity has gone through the roof.
---
The importance of networking
You are rolling your eyes? You do not want to talk about it, networking is uncomfortable, and you want to skip this and do some tables and check boxes instead? Please don't! Networking will make a huge difference to your future!
If networking makes you feel uncomfortable, why not think of it instead as meeting new people, learning from them and giving back to build a long-term future that is beneficial for everyone?
Think job search: Research shows that up to 70% of hiring happens through personal connections: no job posting on LinkedIn, no trace on the companies' webpage.
When you do an MBA to advance and change your career (location, company, content of your work or simply level within your organisation), your network can give you the right information, the tip how to get in and recommend you.
Academic excellence on a course or in one project is not enough on its own: people hire and promote people.
And when the competition is fierce and there are less positions , like in a crisis, this is even more key.
---
---
Choosing a good MBA for networking
But networking starts way before your job search.
When thinking about choosing an MBA, talking to someone who is currently attending that program, or an alumna who graduated a few years ago from the school of your choice, will give you a reality check and the possibility to ask those questions you might not want to ask the school directly.
Equipped with more 'insider information', you will make better choices and be more successful in applying.
Good schools will offer to connect you with current students or alumni; pick up this offer and reach out to members of your potential future business school family. Own the process from day one and follow up. This way, the contact becomes part of your network.
And in a crisis? The world seems upside down for the moment. How do you go about reaching out to strangers? How do you find an open ear on the other side of your LinkedIn messages, emails or calls? And how do you get relative strangers to be part of your network?
---
Networking tips during a crisis
A lot has been written about networking. Whatever you do, those two key elements should be constantly on your mind—especially in a crisis like the current Covid–19 pandemic:
Put yourself in the shoes of the other person and reach out in an emotionally intelligent way.
Check if your contact is fine, acknowledge that your contact might be in a very challenging situation, ask for something feasible (insights, recommendations, sharing experience) and let them know that you will understand if they cannot find time to share insights or respond that right away.
You are significantly increasing your chances to get a positive reply!
Make sure to give back. Networking is about giving and taking. An interesting article you came across? Share! You followed up on someone's advice? Tell that someone and thank him or her!
And when the time is right, your network contacts will ask you to return a favour and you can gladly do so.
How tomorrow looks no one knows, but that it will be even more digital and remote seems certain.
For most MBA careers, creating strong and lasting relationships with people you have never met will be key when it comes to managing virtual teams, clients and suppliers all over the world, or moving jobs to the company of a former colleague or classmate.
It is important you use your current situation to practice: whether that be choosing the right MBA or applying for your next job, it should go hand in hand with networking.
And if you do this well, your network will carry you—today, and in the months and even years to come.
---
Ask an admissions expert a question
---
Next week you'll have the chance to ask Susan Berishaj, founder of Sia Admissions, anything you want about getting into business school.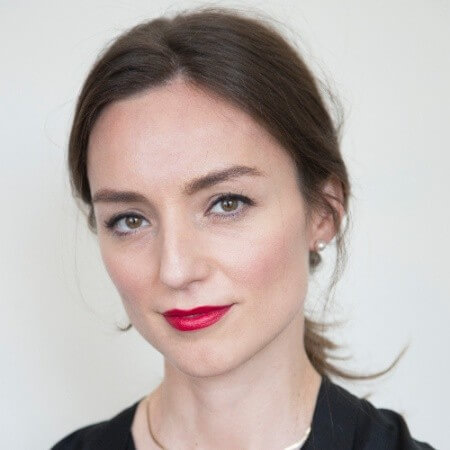 Susan is a graduate of NYU and Yale. Before she started Sia Admissions in 2017, Susan worked with a leading hedge fund and a global private equity fund, both based in New York.
Having always had a passion for education, she decided to take her experiences and use them to help others land places at their dream schools.
Sia Admissions is a boutique admissions consultancy, based in New York.
Got a question you'd love Susan to answer? Submit your question