More and more business school candidates are looking to study an MBA in Canada. Attracted by the comparatively easy visa system and exciting job opportunities, 26% of MBA programs in Canada said they saw significant growth last year.
The country lured Alisha Gautam and Prateek Chhikara, two MBA graduates from Ivey Business School at Western University who landed MBA jobs at Amazon after graduating.
The one-year MBA program at the school packs all the MBA basics into just 12 months. It's also cost-effective when compared to traditional two-year MBAs in the US—it costs CA$82,000 per year (US$63,000). The school also builds tactical Career Management courses into the curriculum, giving students a leg up with job preparation, resume and cover letter writing, and interview coaching.
Ivey is based in London, Ontario—just a couple of hours from Toronto, Canada's economic hub—and the MBA program was ranked the best in Canada by the Financial Times.
Both Alisha and Prateek say that the Ivey MBA is the reason they were able to accelerate their careers and land MBA jobs at Amazon after graduating. BusinessBecause caught up with them to find out more.
---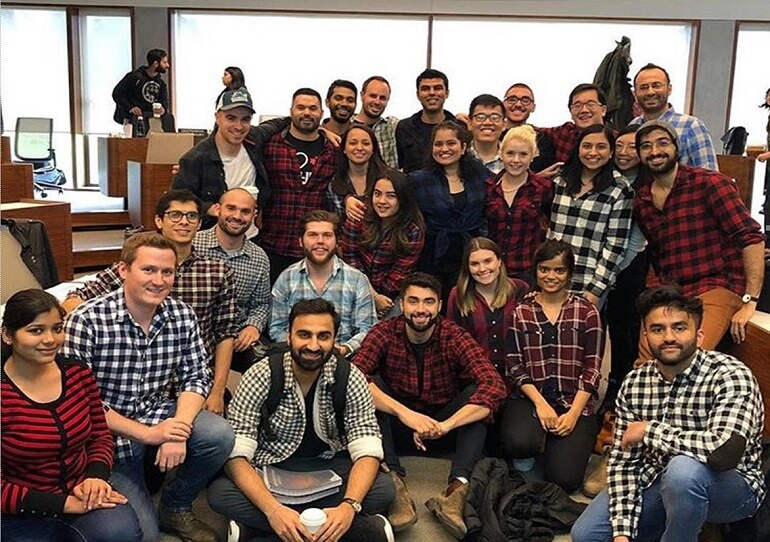 ---
Alisha Gautam—Pathways Operations Manager, Amazon
Alisha started her business career with an undergraduate degree in Business Administration and Finance from Amity University in Noida, India. Afterwards, she established herself as a business analyst, spending almost five years at management consulting firm Kearney. In 2019, she took the plunge and enrolled onto the MBA at Ivey Business School, and now leads a team of over 150 associates as a pathways operations manager at Amazon in Calgary, Canada.
Why did you decide to pursue an MBA?
I was looking to accelerate my overall personality and multi-vertical skills development, among students and professors from diverse professional and cultural backgrounds.
Why the Ivey MBA?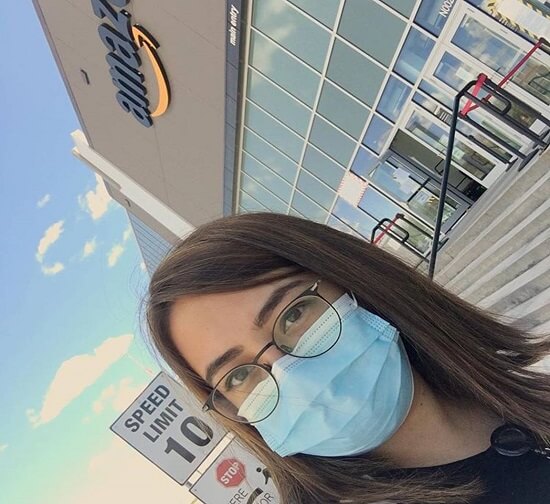 I chose to attend Ivey primarily for two reasons: the case-method and the Ivey network. The interactive and dynamic nature of the case-method is a great way to marry the theory with the practical. Additionally, networking with Ivey alumni during my pre-admissions research days made me realize how much they value the Ivey experience.
What stands out from your MBA experience at Ivey?
"Trust the process". This is one of those sayings that every Ivey graduate must have heard! For the longest time, I felt quite under-confident and thought of myself as an "admissions error". Securing the finalist position in the annual Ivey MBA Case Competition marked a personal milestone in my life—I learned to bet on myself and trust my analytical and leadership abilities. Today, I am a far more confident professional!
How did the job at Amazon come about?
I applied to Amazon through Ivey's internal careers site. The Ivey Career Management (CM) team was always just a call or email away and supported me in a variety of ways throughout my job search process. Through navigating the Canadian job market; understanding specific role requirements; mock behavioral interviews; feedback on improving leadership presence and interviewing skills; and salary negotiations. They are truly the unsung heroes behind my success, and I cannot thank them enough.
Would you be where you are today without the Ivey MBA?
On the personal side, Ivey proved to be a once-in-a-lifetime transformative experience. The program has not only helped me in honing my communication skills and business judgement but has also helped sharpen my leadership character. It has opened doors far and wide for me in the Canadian market and I'm confident I can rely on it to do the same in the future.
---
Prateek Chhikara—Operations Manager, Station Operations, Amazon
Prateek has spent most of his career as a member of the Indian Armed Forces, a demanding role which saw him work in humanitarian aid in Lebanon and disaster management in North Punjab. However, after almost a decade serving his country, Prateek took the chance to transition out of the army and into a leadership opportunity in the business world. He now works as an operations manager for Amazon Logistics.
Why did you decide to pursue an MBA?
I wanted to transition out of the Army and seek new leadership opportunities in the business world while maintaining more autonomy over my career and personal life. To achieve this goal, I needed to augment my experience with business strategy, financial planning, operations management, and marketing skills. An MBA program taught me how to think about business and helped me to adapt my military skills and experiences to a business context.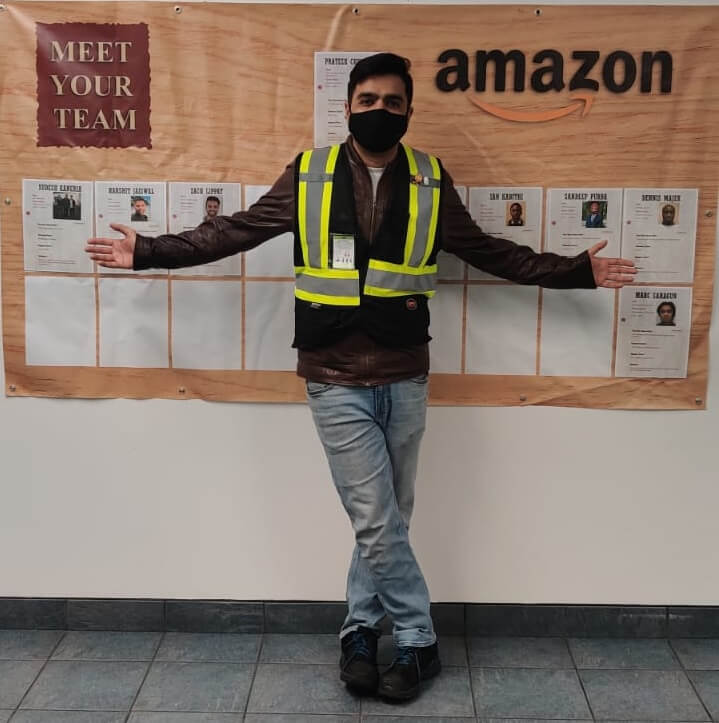 Why the Ivey MBA?
Going back to school for me went beyond just learning in the classroom, which is why Ivey's case-based methodology was an important decision-making factor for me. The small class size also incentivized students to really get to know each other—this is something I value as I was not only looking to build a professional network but also strong personal relationships and friendships with my peers. Lastly, all of this packed into a one-year program provided an opportunity to live the full-time MBA experience and return to the workforce in a shorter time.
What stands out from your MBA experience at Ivey?
During my MBA, I led the Operations Club. The club allowed me to combine my passion for operations with knowledge from SMEs. Collaborating with some of the best minds at Ivey through this club has been an incredible experience.
How did the job at Amazon come about?
Amazon was always my top choice as an employer even before business school! The company was at the perfect intersection of my passion for operations and my interest in technology.
Ivey played an important role in helping me network with the right teams within Amazon. Once I knew exactly what role would be the best fit, I reached out to Ivey Alumni to help me prepare for the interview process. The school's Career Management team was instrumental in providing all the coaching I needed to be successful in the recruitment process.
Related Content: