Want to apply to a STEM MBA? Susan Berisaj, founder of Sia Admissions, explains how to frame your application
For a business school to have a STEM-certified MBA, the curriculum must be STEM-focused: applying data and analysis techniques in evaluating problems of a business' organization and performance.
This matters for international students. STEM-certified MBA graduates are eligible for an Optional Practical Training (OPT) extension, enabling a 36-month work permit within the United States post-degree (compared to 12-month eligibility without a STEM degree).
---
Types of STEM MBA
There are two types of STEM-certified MBA degrees: those that have incorporated STEM through the entire curriculum—like MIT Sloan and Berkeley Haas—and those with STEM-certified concentrations or tracks.
The latter means that interested students take electives to meet the STEM-required coursework.
For example, Wharton has only six available STEM-certified concentrations: business analytics; business economics and public policy; business, energy, environment, and sustainability; operations, information, and decisions; quantitative finance; and statistics.
You do not need to do anything different in your application to demonstrate your interest in the STEM program.
That said, your full understanding of the target school's teaching method and available STEM options is essential in choosing the right program for you and how you showcase the MBA's relevance to your long-term goals.
---
Choosing a STEM MBA
Students applying to the second type of STEM-certified program (like Wharton) should connect their long-term goals to the available concentrations.
Suppose none of the available concentrations are of interest, in that case, it may mean that you should focus your efforts on a program that will offer the desired training and certification for an extended OPT.
What makes each MBA program unique is their vision of a fully prepared leader for today's businesses, and the opportunities they offer students to prepare. It is expected that a fully integrated STEM curriculum is going to be more analytical; therefore, your analytic strength must be emphasized in your application.
That emphasis can be related to the quant score in your GMAT or GRE, and it also should be reflected in your application's written work (resume and essays, where appropriate).
---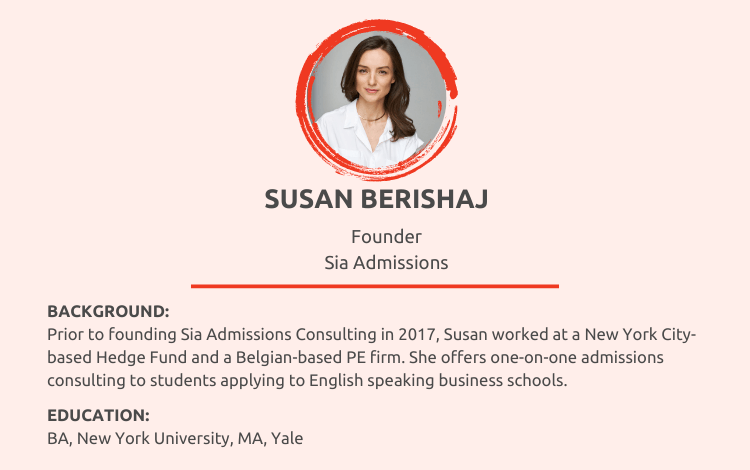 ---
What to highlight in your STEM MBA application
Target schools want to know that you can handle the rigor of the institution's curriculum, and be employable post-MBA. When it relates to showcasing readiness, your past experiences must emphasize your analytic and data-driven decision-making process. I have seen successful clients speak about their exposure to data-driven decision-making, even when their work is not traditionally considered analytical, like hospitality, for example.
Addressing your past successes as a result of implementing data-driven analysis to your decision-making demonstrates the fully integrated STEM-certified institution that you will succeed in their quant-focused program as well.
Top-ranked institutions have cultivated brand recognition over decades. To maintain that privilege, they must ensure their graduating class has the requisite skills employers expect.
If your background shows no data-readiness, it will be challenging for the institution to accept you. They will also fear withdrawal as a result of not succeeding in the program.
If you are seeking a STEM MBA, I encourage you to examine your experiences to ensure you can show exposure to data-driven decision-making, demonstrate quant strength through your GMAT/GRE and work experiences, and decide what type of STEM MBA you need.
Does a fully integrated STEM curriculum better serve your goals than a STEM-focused concentration or track?
---