Online MBA programs are designed to fit in with your day-to-day life, whether you're a CEO, or budding entrepreneur.
At Maastricht School of Management (MSM), the online MBA program is broken down into modules that each take four weeks to complete.
Each module can be studied whenever and wherever you like. Having asked some of the online MBA students when they work through the study materials, their answers varied from "when my baby takes his nap," to "during my lunch break," to "on long flights, and at airports, since I travel a lot."
This flexibility makes online MBA programs a much better option than their full-time counterparts in several situations.
Here are four ways you can tell an online MBA is right for you:
---
1. You want to grow within your company
If you have been earmarked for your potential within your company, or if you want to use this opportunity to develop your career ambitions, then starting an MBA will put you on track to achieve your goals.
It provides you with a holistic understanding of business, allowing you to give meaningful input in strategic decisions.
Also, since the teaching philosophy of the MSM online MBA is to focus on current events—applying learned knowledge to real-life situations—you will be able to apply your new-found MBA knowledge directly to your working environment.
---
2. You want to start or grow your own company
As John F Kennedy shrewdly observed, "the Chinese use two brush strokes to write the word 'crisis.' One brush stroke stands for danger; the other for opportunity. In a crisis, be aware of the danger—but recognize the opportunity."
Covid-19 has definitely put the world into crisis mode, but many budding entrepreneurs are also looking for opportunities within the crisis.
If you have an entrepreneurial idea, or if you have started a company and would like to take it to the next level, without falling into the typical pitfalls of scaling up a business, then starting your online MBA now will definitely be a good moment.
The MSM online program includes entrepreneurship as one of its core courses, and students can also choose to specialize in entrepreneurship through four additional entrepreneur-related courses.
Finally, you can also choose to do your final thesis paper for your online MBA in the form of a business plan, rather than an academic paper, so as to once again ensure that the theoretical knowledge can be applied immediately in a relevant manner.
---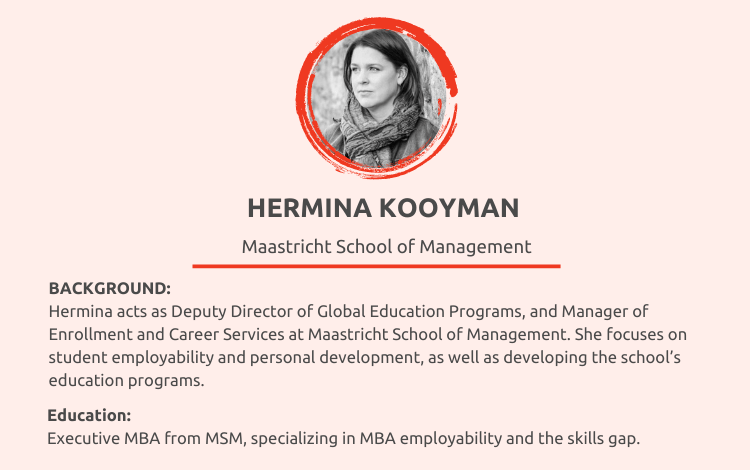 ---
3. You want to future-proof your career
The digitalization of work is not something we only read about in sci-fi books anymore. In fact, according to the World Economic Forum, by 2022 over 54% of the workforce will "require a significant re-and upskilling".
At MSM, the online MBA will teach you invaluable soft skills to future proof your career.
Seeing how quickly the world is transforming (and covid-19 has definitely played an important role in speeding this up), the urgent need for these skills will become very relevant, very soon.
---
4. You have personal commitments to consider
There are also some important personal elements to consider when deciding whether to study an online MBA. Doing an MBA, in any format, should not be taken lightly. It is considered the gold standard of business degrees for a reason.
It is an intense, complete and tough program to finish. It is time-consuming, taking on average one to two hours per day of your time, to go through the study materials, work on assignments or connect with classmates and professors.
Studying each day will mean less time for family, social activities, sport and work. Finding a work-study-social-health-family balance is not easy.
We have noticed that parents on parental leave often use the opportunity to focus on doing the online MBA. However, if you have young children it becomes a bit more challenging since children do tend to notice your absence more in their early years.
Even if you don't have children to worry about, then the financial implications of doing an MBA is also something to consider. MSM does offer several partial scholarship opportunities, but you do obviously want to be able to ensure some form of financial stability while doing an MBA.
Related Content: