In this Applicant Question, Elissa Sangster (pictured below), CEO of Forté Foundation, a non-profit that advocates for advancing women's leadership through business education, offers insights on the Forté Fellowship program including who is eligible, what you gain, and tips to apply.
Are you a woman considering an MBA and looking for sources to fund your education? One scholarship program you might explore is the Forté Fellows scholarship program.
In recognition of International Women's Day on March 8, which focuses on gender parity this year, it's important to share some history on women MBAs.
Forté was formed in 2001, in the wake of groundbreaking research that found the US had achieved gender equity among law and medical degrees, but less than 28% of MBA students were women. As an MBA can be a ticket to the top at companies, Forté was launched to address those barriers including the financial commitment to obtaining an MBA.
Programs like this one make a difference. Women's enrollment in full-time MBA programs, which stalled in 2020 at the start of the pandemic, leaped to an all-time high of 41% in 2021, Forté research revealed.
---
What is the Forté Fellowship program?
Forté Fellowships are prestigious, competitive awards that are recognized within the business school community and beyond. Forté Fellows exhibit exemplary leadership, represent diverse backgrounds, and demonstrate a commitment to advancing women in business.
Since 2003, Forté partner schools have awarded approximately $312 million in scholarships as of fall 2021, up from $277 million in scholarships as of fall 2020.
---
Am I eligible for the Forté Fellowship program?
In order to be eligible, a student from any background must apply and be accepted to one of Forté's partner business schools and pursue a full-time, part-time, executive program, dual degree or online program.
While Forté partner schools are responsible for selecting and awarding Forté Fellowships, Forté asks that several other additional qualifications be considered as part of each school's criteria.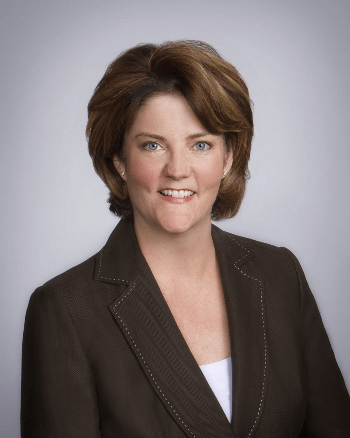 Candidates must exhibit exemplary leadership in one or more of the following: academic leadership, team leadership, community leadership, and creative leadership. They also should represent a diversity of educational and work backgrounds, career goals, ethnicities, citizenship or nationality, sexual orientation, and gender identities or expression.
Additional requirements may be set by individual schools, for example, alignment with the school's mission or core values.
---
What are some Forté Fellowship benefits?
Whether it's the financial benefits or immediate exposure to leading companies in Forté's network and other Fellows, students benefit greatly from the program. Fellows also gain an advantage from being part of the Forté Community.
Fellows can participate in Forté's' MBA Women's Leadership and MBA Financial Services FAST Track Conferences. They also have access to an online networking community for Forté Fellows and Fellows alumni. In addition, they are included in the Forté Fellows resume book, which is distributed each fall to Forté partner companies.
Other perks include exclusive access to the Forté corporate recruiter list, special invitations for job openings, leadership programs at Forté partner companies and more.
---
How does the Forté Fellows selection process work and are there any tips to stand out?
The process is fairly simple. As a first step the student applies to pursue an MBA at a Forté partner business school.
Once a student receives an offer of admission into a Forté partner school's MBA program, they can be considered for all scholarship opportunities through that institution. Then the partner school selects its Forté Fellows and notifies Forté of its selections. Selected Forté Fellows receive their award notification directly from the school and a welcome message from Forté.
To stand out in the process, it's important to demonstrate a commitment to Forté's mission of launching women into fulfilling, significant careers through access to business education, opportunities, and a community of successful women.
Women are encouraged to reach out to the partner school directly and let them know of their interest in the Forté Fellowship Program.
In addition to Forté's recommended qualifications, interested parties should also inquire if there are additional supporting materials the school would like them to submit for consideration.
---
Next Read:
5 Things Women Should Look For In An MBA Program