EMBA graduate, Louise Lerche-Gredal, is in her second role as a CEO. The Copenhagen Business School alumna is currently helping lead the fight against plastic pollution, at Danish environmental organization, Plastic Change.

It's quite a switch for someone who was an attorney-at-law before the EMBA, and who led as CEO the Mediations Instituttet—a non-profit working to increase awareness and dissemination of mediation as an effective and inexpensive alternative to justice within conflict resolution.
---
How an Executive MBA makes you a better leader
Though she entered the EMBA with CEO experience, Louise (pictured below, right) credits the program with making her a better leader.
"I think I began using data in a different way," she explains. "I think I ask more qualified questions today when I discuss finances or when I engage my employees.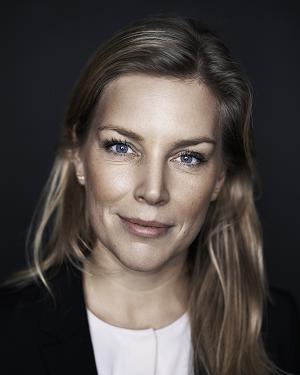 "I do it in a different way based on other perspectives than I would have without the EMBA. I'm much more qualified in my approach."
The Copenhagen Executive MBA is completed in 21 or 25 months, with an average time commitment of four days per month. For students who can't commit to two years of consecutive study there is also certificate option, whereby students complete each individual term and then decide if they move on to the next one, completing the degree piece by piece.
Part of the program, Louise says, is to find out what type of leader you are, and to confirm what type of leader you wish to be.
"I think that reflection is important, and I think that I am [now] more aware of my weak spots and my strengths. I think that the processes in the EMBA have been very important on that journey," she explains.
Louise's leadership journey is far from over, and she believes you must approach professional development all the way through your career. Knowing what a leader is, though, has helped her thrive.
"I have realized, that somehow just being me and trust in myself is a strong competency, and maybe my strongest. Integrity, and being true to my values and beliefs, lead my decisions as CEO and as a person."
---
Finding Plastic Change and fighting pollution
After graduating in 2016, Louise continued to work for the Mediations Instituttet, but the time came a year later when she needed a new challenge. By chance, Plastic Change were looking for someone to join their business development team—Louise was hired as head of strategic partnerships.
They were at an early stage, something that appealed to Louise. She was tasked with building up the organization in terms of both financials and their environmental agenda.
A year in, internal changes meant the CEO chose to step into a role as chairman of the board. He asked Louise to step in and take the helm as CEO.
She thinks he chose her because during the previous year she'd gone out of her way to take on extra responsibility—something that was driven slightly by frustration, she says.
"The organization had come to a point where organizational change was needed in order to meet expectations and seize opportunities, and at some point I was given the opportunity to set the new direction and take responsibility of the change management process needed."
---
Why it's important to learn about sustainability on the EMBA
In April 2020, Copenhagen Business School is launching a new EMBA concentration, Governance and Sustainability.
Andreas Rasche, professor of business in society and associate dean of the school's MBA, says that the concentration will significantly reach beyond the focus of "one elective here, one elective there" when it comes to sustainability—it will give students an integrated way of thinking about future careers in the field of sustainability.
It will cover how corporate governance enables sustainable business decisions. It will also consider risk management and compliance in the context of sustainability.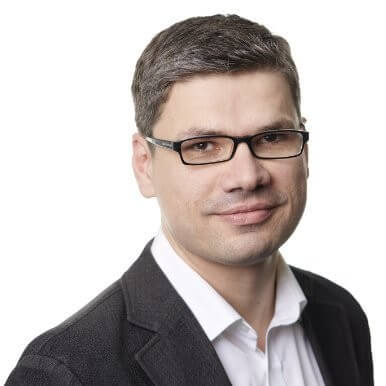 "I think the entire governance debate is an important enabler for sustainable business practices. Sustainability can only prosper in an environment where organizations have a robust base for decision-making and risk management," says Andreas (pictured right).
Then there's the other side, he adds, which will look at the circular economy, sustainable supply chains, and the debate around ESG (Environmental, Social, Governmental) targets.
"We've weaved this together into one package and tried to show the interaction effect between good corporate governance and sustainability.
"And we are in Copenhagen, one of the key hubs for sustainable innovation in the world. Copenhagen itself is a very sustainable city, and I think in the Nordic regions we practice what we preach—there's a high level of authenticity here."
Related Content: