There are highly successful business leaders across every industry. Though each leader is different in their own unique way, common threads unite them all.

BusinessBecause spoke with Alex Hadjipateras and Ilda Metani, both business leaders and participants at the HEC Paris Executive MBA, to identify three key elements that successful business leaders have in common.
---
1. Successful business leaders have a clear vision
Many of the world's greatest business leaders have been visionaries. Steve Jobs, for example, had creative ideas that reshaped the way we use computers, listen to music, and interact with our phones.
Being able to see—and plan for—the future is something that unites successful business leaders, whether they're a project manager imagining the final iteration of a product, or a CEO planning the long-term future of their company.
"It's fun because you're moving from point A to point B, so you get to craft a vision," says Alex. In his executive role at Dorian LPG, a petroleum gas shipping company, Alex directs business development and leads several teams across several countries.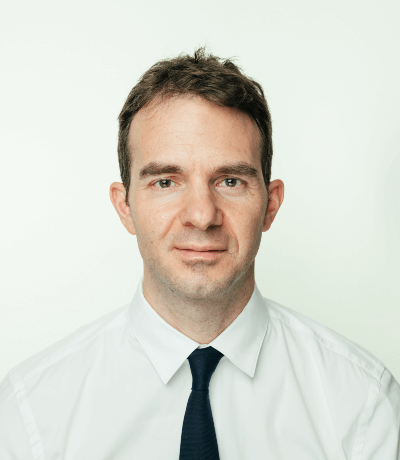 "One of the reasons that I went to HEC Paris is to look a bit more at the strategic big picture and work on crafting that vision of where you want to go," he adds.
But is having a vision enough? Successful business leaders also have the ambition to bring their ideas to life. They're determined and resilient to setbacks—even the co-founders of Google were rejected before receiving their first round of funding.
Patience is arguably even more important, as rushing things can lead to disaster. "It's challenging," says Alex, "it's fulfilling when you see results, but you have to be patient for them."
---
2. Successful business leaders are decisive
After introducing a vision and establishing their goal, the daily life of a leader is typically defined by a series of key decisions that guide their organization's path.
Which supplier to sign with? What operating system will run most efficiently? Who are the members of staff that are capable of leading their own teams?
Consistently making the right decision is by no means an easy task; you need to be decisive, cautious, and ready to take risks—all at the same time, says Alex.
"You can't just be impulsive, but at the same time if you're too rigid and you never allow yourself to be impulsive or a bit spontaneous, that can have a negative effect," he says.
"It's about considering different options, thinking about the kind of directions you might take, and then using that to make a final decision." If you need to take your time, then sleep on it, he adds.
Above all, successful business leaders need to be accountable for the choices they make and prepared to change course if a decision hasn't gone as planned. A recent study found 72% of business and HR professionals feel accountability is critical within an organization.
But still the old cliche about 'going with your gut' remains. Successful business leaders should be prepared to stick with an idea if they believe it's the right thing to do.
"You can't make the popular decision every time, you're always going to make someone upset," Alex explains. "If you take a decision and your team supports you, then leave it like water under the bridge and move forward."
---
3. Successful business leaders are personable
While leaders are important figures within a company, the most important component of any organization is its people.
For Ilda, who leads a team of marketing and sales professionals in her role as sales director at Danaher Corporation in Paris, a leader's job is to support and motivate the people who work for them.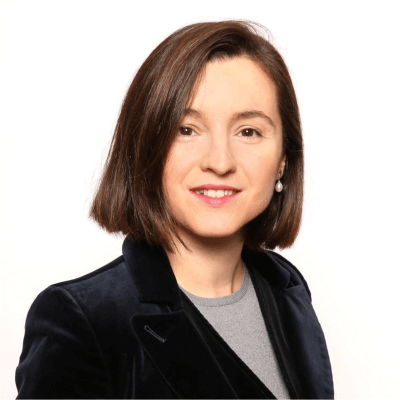 "I think leadership should be about providing inspiration to teams and empowering people," she says.
That means having strong people skills: great leaders are approachable, charismatic, and good listeners. As CEO of Google, Sundar Pichai is described as 'unfalteringly polite', with one employee calling him 'a deeply thoughtful, caring human person.'
Underpinning all of this is an ability to have empathy towards others, says Ilda. "Being empathetic towards your team is really critical. It's the capacity to listen to their needs, understand how they feel, and how they would like to bring value to the team."
And, while cultivating relationships is important to get the best out of people, successful business leaders also know the importance of maintaining professionalism.
"It can be lonely because you have to keep a healthy distance sometimes from your team, for everyone's benefit," says Alex. "Your team is looking to you as a manager or as an employer—someone to grow their career—not as a friend."
---
While everyone has their own unique approach, and styles can vary between companies, these key characteristics are often what unite the most successful business leaders.
Adopting them can have a great impact on your leadership ability: "I don't think these are things that you're born with," says Ilda. "I think you can learn these skills, and that's the great thing about them."
Related Content: