When the time came for a career change, Roland Dubois had already experienced success as a marketing and commercial general manager for one of the world's largest mining corporations.

A seasoned expert in a variety of industries, particularly metals and mining, Roland had lived and worked in countries ranging from Cameroon, Brazil, Switzerland, and Canada. Still, aiming to refresh his knowledge and look for new opportunities he enrolled in the Executive MBA program at HEC Paris in France.

Now, he's performed a 'triple jump'—changing his industry, location, and job role—entering the C-Suite with a leading firm in the semiconductor and performance materials industry.
---
Why an Executive MBA?
Roland's pre-EMBA career spanned almost three decades. By 2019 he was vice president and advisor to the chief commercial officer (CCO) at Rio Tinto, having spent several years in key strategic and management roles at Rio Tinto.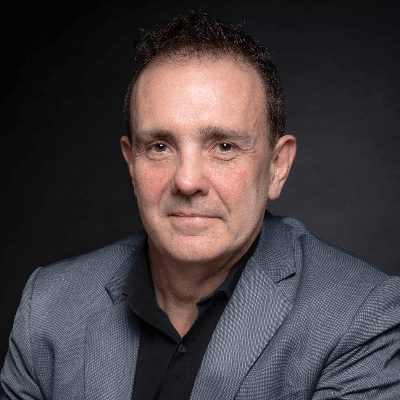 As he'd spent most of his career working in the same industry, Roland decided to make a change and leave his role, taking the time to explore new options. He decided an EMBA would be a good career move.
"I probably wasn't looking for the same thing as the average student in an Executive MBA. I was 50 with a background in different roles and I was also already trained in management," he explains.
His reasoning: an executive program would allow Roland to diversify his knowledge beyond the metals and raw materials industry. He'd also get the chance to interact with other business leaders from across the globe. Ultimately, he says, the EMBA would allow him to refresh his career.
"It was a moment where I'd resigned from my previous company so I had time for myself. It was important for me to stop and refresh or update my knowledge."
---
The HEC Paris Executive MBA
Roland chose to pursue his EMBA at HEC Paris. He felt the school's strong reputation—its EMBA is ranked the highest in Europe by the Financial Times — ensured a high-quality learning experience.
The HEC Paris EMBA cohort is also made up of 82% international students, the second highest among the top five-ranked EMBAs worldwide. Roland felt the diverse cohort would allow him to network with global business executives.
Attending the program on a part-time basis, he immediately took to the opportunity to study a variety of business cases across subjects ranging from finance to innovation.
"I enjoyed the modules that were furthest away from my career background, because it was a little bit newer and a refreshment that was a little bit more intense," he explains.
Across 12 core courses, the HEC EMBA provides a range of business cases to help students learn various key theories and expand their knowledge of different sectors.
"This was exactly what I wanted, that was the highlight [of the program]," says Roland. "We were really looking at different sectors, markets, cases, or even periods in history—so that was extremely enriching."
The program also offers the opportunity to focus on an area of interest. Students can choose from a selection of 10 specializations, each including an immersive trip in a specific location. Specializing in innovation took Roland to Boston where he developed his knowledge of entrepreneurial skills and innovative practices.
The entire EMBA experience helped guide him towards a new career path, he says. "It put me back on track with general, balanced skills to go back and look for a general management type of job, which is what I do now."
---
Becoming a Chief Commercial Officer
While studying the HEC Paris EMBA, Roland's career took a new turn when he was approached about becoming the new global head of sustainability at appliances and electronics manufacturer, ABB.
The new, unfamiliar role gave him the chance to implement some of his newfound skills and to lead a new initiative at the company.
"It was a role where I had to set up the new sustainability strategy for the entire ABB group. General strategy was my background and I used some aspects of the general learning from HEC," he says.
He spent three years with ABB before landing a new role in September 2022 as chief commercial officer at 5N Plus—a global producer of high performance materials and semiconductors—and vice president of the specialty semiconductors Business Unit (AZUR SPACE). 5N Plus is active in industries including space, pharmaceuticals, and medical imaging.
Roland's new role has a dual focus: requiring him to focus on 5N Plus's long and short-term commercial objectives while also leading the management of the AZUR SPACE business unit. The 300-person unit produces solar cells for satellites, an industry which is projecting large growth in the coming years.
"It's a mix of these short-term discussions with customers and a long-term setup of the business strategy for success and growth," he explains. Navigating the role requires Roland to lean on his knowledge of strategy, finance, marketing, and change management.
Reflecting on the decision to make a big change after his already successful career, Roland says: "When you're 50 and you make the effort to say, 'okay I'm going to go and be a student again,' you can be a little bit sceptical on how much value you will extract.
"The reality is that I am picking here and there from all of the [EMBA] content," he says.
"It's really down to the diversity and completeness of the different EMBA courses, which cover basically everything you need to be a CEO. How you combine this for success is up to you."
Related Content: