While an MBA is often thought of as a way to improve your skills and promotion prospects within a corporate culture, there's a rising interest in entrepreneurship among MBA and business masters' students. This isn't surprising, as university is the perfect place to test your idea in a low-risk environment with plenty of support available.

Though there are some who argue money would be better spent on startup funding rather than an MBA, some exceedingly successful companies have been born during or shortly after MBA courses, such as Nike (Phil Knight) and Electronic Arts (Trip Hawkins).

Entrepreneurship is not necessarily the preserve of the young either; the average age of a founder starting their high performance startup is approximately 40.

But do you need an MBA to become an entrepreneur?
---
Types of entrepreneur
When it comes to graduate founders there seems to be two types of entrepreneur.
Some decide to start up straight from university—roughly 5% of graduates do this—in an environment where although you have limited experience and access to funding, you have nothing to lose, no career to give up, and no family to support.
However, many decide to work for several years after undergrad to get to know their industry, spot opportunities for how things can be done better, and then leave to start a business with a lot of industry experience in the bank.
For many MBAs, this second route represents an excellent option—with about 10% of MBA graduates starting a business during or shortly after the course (although this is higher in universities based in startup friendly areas like Stanford).
---
How can an MBA help you become an entrepreneur?
Most MBAs have significant industry experience and the time on the MBA can be used to gather networks and perform a feasibility study (often using MBA module coursework).
You can also slowly and thoughtfully incubate your idea during your MBA—perhaps this suits the more analytical and methodical mindset of an MBA entrepreneur that prefers to take calculated risks, rather than the 'simply dive in' traditional entrepreneur.
Some accuse MBAs coming from the corporate world as having no sense of the practical realities of starting a business—especially the ability to take risks and understanding the possibility of failure.
While not all the taught elements of an MBA directly apply to startups, some such as law and accountancy certainly will, and entrepreneurship electives might help you to articulate a business plan and understand how to apply for funding.
If you're transitioning into business from a technical background, then much of the basics will also be useful. Consultancy projects with external businesses tend to be quite entrepreneurial and while no substitute for running your own business, these projects do help the MBA to understand risk.
Interestingly, those MBAs starting a business have a similar three-year survival rate as those startups graduating from an incubator or accelerator program—approximately 80%*—while Office for National Statistics (ONS) data from the general population in the UK suggests a three-year survival rate for businesses of about 50%.
This is especially impressive since MBA businesses are likely to be more complex than the average business. So, the relatively small numbers that give it a go are generally successful—and perhaps good entrepreneurship teaching can also illustrate the stark realities of starting a business and put off those initially interested but that would be likely to fail.
---
Why business school is a good place to become an entrepreneur
For those from overseas studying in the UK, there's the option to apply for a startup visa that allows you to stay in the UK to start your business. This can be done via your university, and also via some incubators, accelerators, and other organizations that support entrepreneurs. An MBA can give credibility to the business credentials of those applying for visas, as well as to those applying for funding.
For example, Erick Vera Bazan, originally from Ecuador, used the visa scheme to set up Little Inca, a plant-based baby food company in the UK, following an MBA at Alliance Manchester Business School (AMBS). Caleb Conner, another AMBS MBA, set up luggage storage company, City Spare Space, which was launched in 2018 and is now operating nationwide in the UK.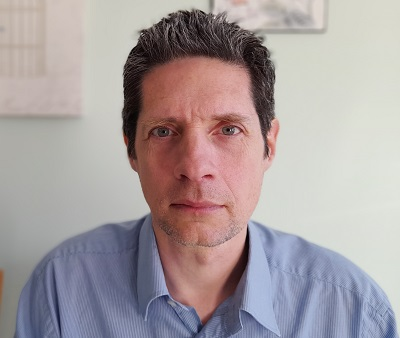 At university, you have access to a vast array of both business and technical knowledge in the form of experts, journals, and databases—more than typical small and medium enterprises (SME) would have access to—plus dedicated support to help start your business.
Most universities have business plan competitions—which can offer in the range of £10-20k ($13-$26k) towards your business—and there are mentoring schemes and accelerators, which are often student-led. With one of the key aspects of an MBA networking with your peers, you can gear your networking to find potential customers and collaborators for the future.
Of course, if the idea fails or you choose not to take it forward, you're unlikely to be unemployed for long. You've still gained skills that are very much in demand by employers—learning from your failure may also help you be successful with your next business idea.
---
Dr Robert Phillips (pictured above) is a senior lecturer in entrepreneurship at the University of Manchester's Masood Enterprise Centre, Alliance Manchester Business School. All opinions stated in this article are of the author and not of BusinessBecause.
---
*Bone, J., Gonzalez-Uribe, J., Haley, C. and Lahr, H. (2019). The Impact of Business Accelerators and Incubators in the UK. BEIS Research Paper Number 2019/009, Department for Business, Energy & Industrial Strategy, UK.