Denmark is ranked sixth in Bloomberg's Innovation Index and entrepreneurship is booming.

Consumer reviews site Trustpilot and software-as-a-service firm Zendesk are just two of Denmark's many startup success stories, reaching $1 billion valuations.

To further boost innovation, the Danish Business Authority has identified 14 Clusters of Excellence within Denmark. These are business and technology hubs where new business is thriving.

Mercedes Delgado, associate professor in the Department of Strategy and Innovation at Copenhagen Business School (CBS), studies these clusters and helps MBA and Executive MBA students leverage them through the school's Entrepreneurship Concentration.

Why are more women entrepreneurs studying business in Denmark? Business schools like CBS, Mercedes says, are helping women in particular to survive and thrive in uncertain environments, and putting them on the path to entrepreneurial success.
---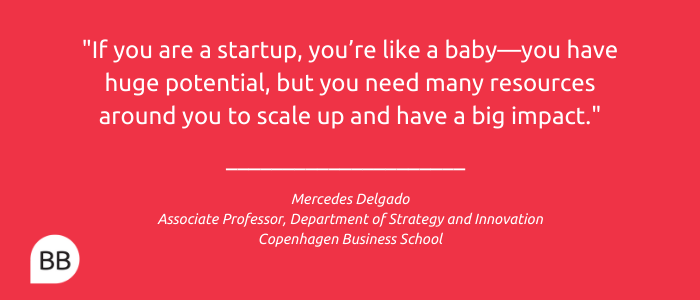 ---
Supporting women entrepreneurs in Denmark
The Entrepreneurship Concentration at CBS includes a module dedicated to helping MBA and EMBA students tap into the Clusters of Excellence, by helping them identify supportive institutions, visit exemplary firms, and meet role models in the entrepreneurial space.
Denmark's Clusters of Excellence are centers of innovation where businesses and researchers are doing world-class work, Mercedes explains. Strong industry clusters in Denmark include life sciences, fintech, maritime and logistics, IT, and cleantech.
"The Concentration teaches students that if you are a startup, you're like a baby—you have huge potential, but you need many resources around you to scale up and have a big impact," Mercedes says.
Men and women alike benefit from this access to innovative firms, but Mercedes notes that when designing the program, CBS faculty make sure that women can benefit as strongly as their male classmates.
"In the MBA Entrepreneurship Concentration, we work with innovation-driven startups in the Copenhagen innovation ecosystem as part of the entrepreneurship lab (E-lab).
"The MBAs and EMBAs scope and implement a project for our startup cohort. A total of 50% of these startups in E-lab are led by women founders."
These founders include Lise Pape, founder and managing director of MedTech company Walk with Path; Katja Gry Carlsen, co-founder of collaboration platform ThirdRoom, and Andreea Spaima, co-founder of green logistics firm EvolvT.
By providing students with a gender-balanced set of role models, Mercedes hopes to address gender imbalances in top managerial roles as new companies grow, particularly in areas ripe for innovation, like green and digital transformation.
---
Women entrepreneurs and flexible MBA formats
The key thing that Mercedes wants students to take away from the Entrepreneurship Concentration at CBS, particularly in the context of pandemics and geopolitical upheaval, is the ability to thrive in a changing business landscape.
"CBS's programs foster the ability to accelerate innovation in a setting of uncertainty, and make decisions with limited information," she says.
One CBS Executive MBA student who has managed to do this is Libby Barhoumeh (pictured below).
Libby had always wanted to do an MBA, but didn't have time alongside her busy role in international sales at an electronics manufacturer. Just as her role brought her over from Australia to Denmark, the pandemic hit, and she decided to use the extra time in lockdown to pursue her degree.
This was made easier by the CBS EMBA program's Certificate Path. Libby did not have to commit to a multi-year degree upfront, but instead was able to take a few modules at a time.
"One of my favorite subjects was the Entrepreneurship Concentration. I've always wanted to be an entrepreneur myself, but I've been stuck in terms of not having an idea, though I do have a lot of business and commercial experience," she says.
---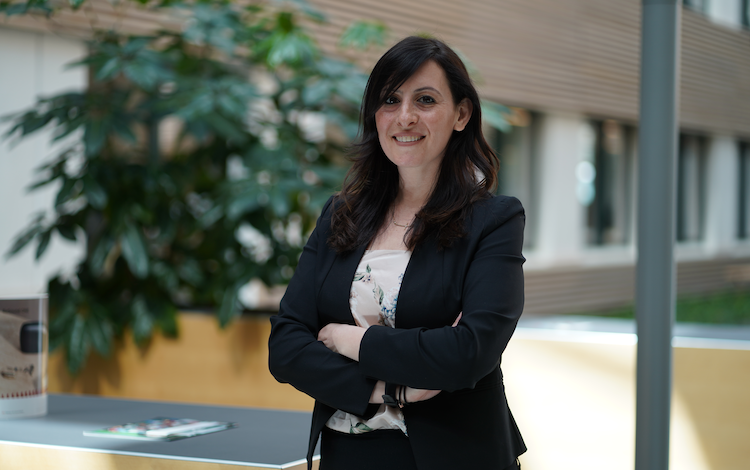 ---
Creating entrepreneurial opportunities for women in Denmark
By meeting so many entrepreneurs through the Entrepreneurship Concentration, Libby discovered that it was possible to combine her business experience with someone else's great idea and help them accelerate their startup.
She's now an entrepreneur in residence at her firm. Using lean startup methodologies, Libby develops projects to enhance end user experience, and is currently working on a health app and an AI device diagnostics tool.
In the future, she hopes to expand her entrepreneurial ventures even further, working with startups outside of her own institution and even developing her own.
"My ideal scenario is to have a foot in both camps: working a few days a week in a big corporation, then working with startups until I start my own venture," she says.
As for Mercedes, she feels positive that more women in business success stories like Libby's are on the horizon in Denmark.
"Here in the Nordics, but also in any country there are pushes towards green and digital transformation," she says. "[Denmark] is a great ecosystem for that and so many firms going through transformation means more opportunities for business leaders.
"What we're doing in the MBA and EMBA programs is giving students the skills to lead this change."
Related Content: