Whether you're excited or skeptical, there's no denying that artificial intelligence (AI) has programmed itself firmly into today's business world.
Since OpenAI's natural language processing tool ChatGPT—and a wave of competitor generative AI systems—launched into the mainstream, entrepreneurs have been keen to see how this innovation can fit into their business model or offer a way to streamline processes.
For some entrepreneurs, the possibilities of AI are the very inspiration behind their startup.
We caught up with two business school entrepreneurs to find out more about how AI tools such as ChatGPT are leading them to success.
---
Entrepreneurs can use AI to fill in the gaps in their expertise
Entrepreneurs who are just starting out on their journey will likely be in a small team, or even completely solo. That means that they'll have to take on lots of responsibilities from managing finances, conducting market research, business planning, and driving marketing.
Some entrepreneurs look to AI to delegate some of these tasks.
This is exactly what NEOMA Business School Master in Management student and entrepreneur, Louise Arnauld des Lions (pictured), is doing as she works to launch her startup, Chest'Nut—an app focused on tackling food waste by generating new use-by dates for defrosted produce and home-cooked food.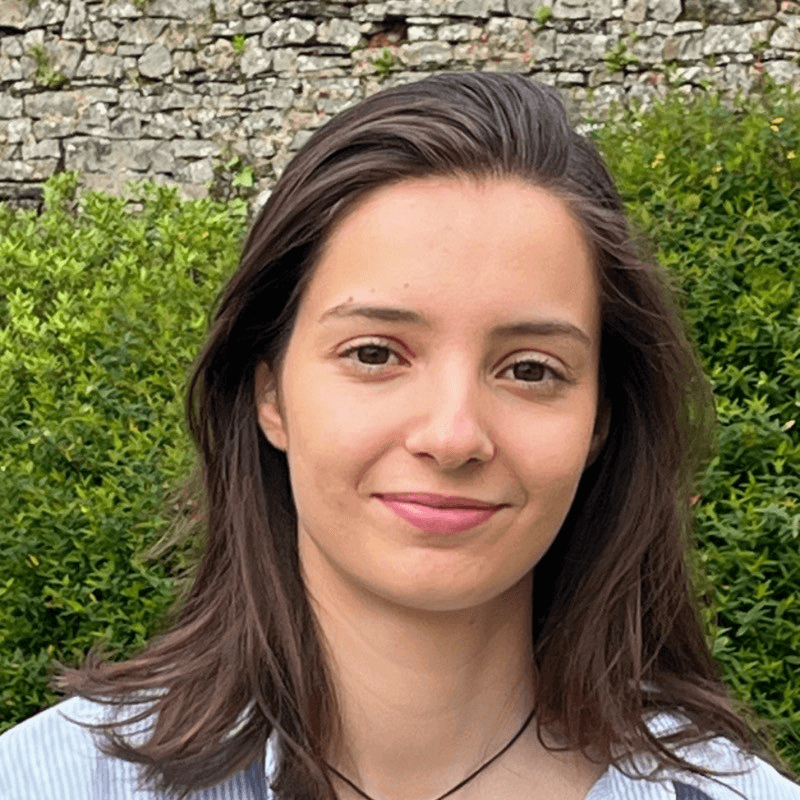 Chest'Nut is still in its early stages of development. Louise has just created the first version of the app to test with different customers and receive feedback. If successful, it will be crucial for her to secure funding so she can take it to the next level.
Louise is leveraging ChatGPT to help market and pitch her product to potential investors. The AI chatbot assists her with writing pitches and building out her website with blog articles and marketing copy.
"I can enter my pitch into ChatGPT and ask it to interrogate it and ask me questions, similarly to an investor would, so I can improve my pitch," she says.
Louise is part of NEOMA Business School's Startup Incubator, based in the school's Paris campus. Here, she's surrounded by other entrepreneurs who are innovating with AI in different ways.
Generative AI can also be used to write computer code, analyze market trends, and calculate competitive factors such as operational and production costs.
The incubator introduced Louise to a local competition in Paris for entrepreneurs—Le Roch les Mousquetaires—where she tested her pitches and won third place, receiving funding to help grow Chest'Nut.
---
Entrepreneurs can create an AI-first product
The AI boom has inspired some entrepreneurs to leverage disruptive technology to fill a gap in the market or offer an exciting product.
Julia Olefson (pictured) is one such entrepreneur. Julia studied the Master in Management and Entrepreneurial Leadership program at Babson College's Miami campus, gaining experience in prototyping and building startups.
The program also involved a course in Design Thinking, which taught Julia about user research and identifying if you are solving the right problem as an entrepreneur.
"This course really changed my perspective as an entrepreneur and taught me to think outside the box," she says.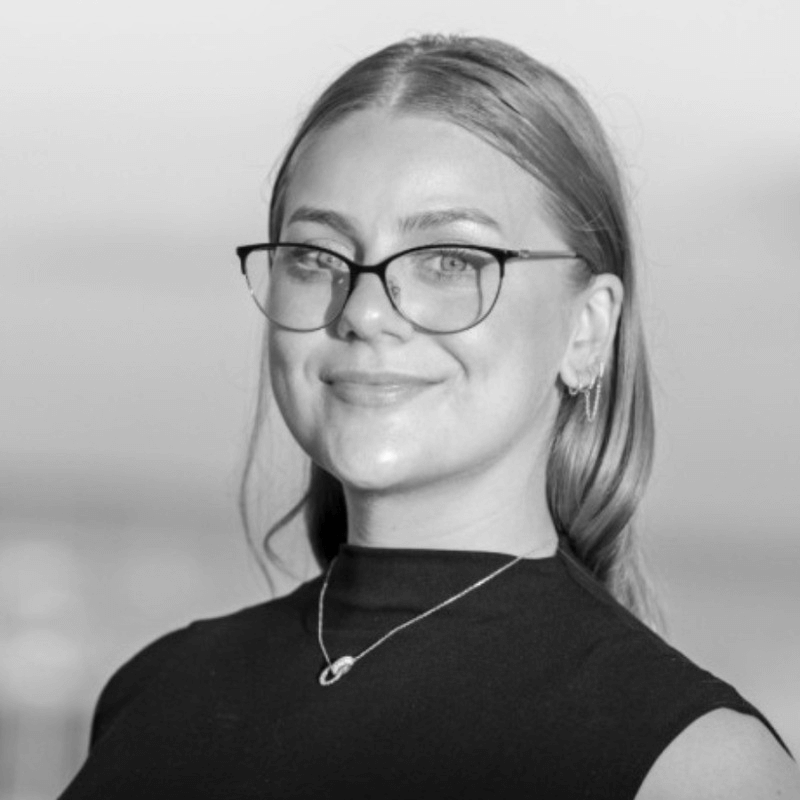 It was after Julia graduated that AI chatbots started to take off. This is also when she attended a Babson College networking event and met her now co-founder.
Their relationship quickly grew into a business partnership as they started brainstorming ideas for an AI-based education and entertainment platform for children.
Users will have their own AI 'buddy' to teach them how to write and create characters, plotlines, and stories.
"A lot of generative AI isn't currently child-safe and a lot of parents aren't letting their kids use these tools so one of our objectives is to create something that is child-friendly," says Julia.
The startup's aim is to not have AI complete all the writing but to support children's curiosity in answering questions, firming up their grammar, and using their own voice.
Despite only beginning this project six months ago, Julia and her co-founder are already working with an early-stage team of developers to build out a wire frame and low-fi—a very simple prototype.
From there, the business school entrepreneurs will take their venture to a focus group of children to gain valuable feedback.
It's no doubt that AI platforms such as ChatGPT are a great way for entrepreneurs to streamline their processes and aid with the huge number of tasks that lie ahead.
"I think everyone should be incorporating AI tools to help with basic tasks," says Julia.
While it's tempting to jump on the trend and gain immersion in the world of AI, it's important for entrepreneurs to align the technology with their startup's specific goals or values for it to be truly effective.
This is where business schools come in. Many schools offer entrepreneurship-focused master's degrees or entrepreneur-in-residence initiatives that teach entrepreneurs how to make the best use of AI tools.
"At NEOMA, we're encouraged to use new technologies because it's likely that these will be even more widely used in the future, so we need to be ahead of the curve," concludes Louise.