As one of India's top-ranked business schools, the Indian School of Business is highly selective when it comes to selecting MBA students. ISB only considers applications from candidates who submit a GMAT (or GRE) score.

ISB's flagship Postgraduate Program in Management (PGP) is delivered from both its Hyderabad and Mohali campuses. The PGP is equivalent to an MBA and world-class faculty, notable alumni, and stellar career outcomes make ISB an attractive option.

If you want to be admitted, having a strong GMAT score for ISB could help you stand out from the crowd.
---
What is the average GMAT score for ISB?
ISB looks for well-rounded, academically savvy candidates. And a strong GMAT score lets the admissions team know that you can keep up in the classroom.
Although there is no ISB GMAT cut off or minimum GMAT score required for ISB, attaining a strong score is an important component of your wider application.
---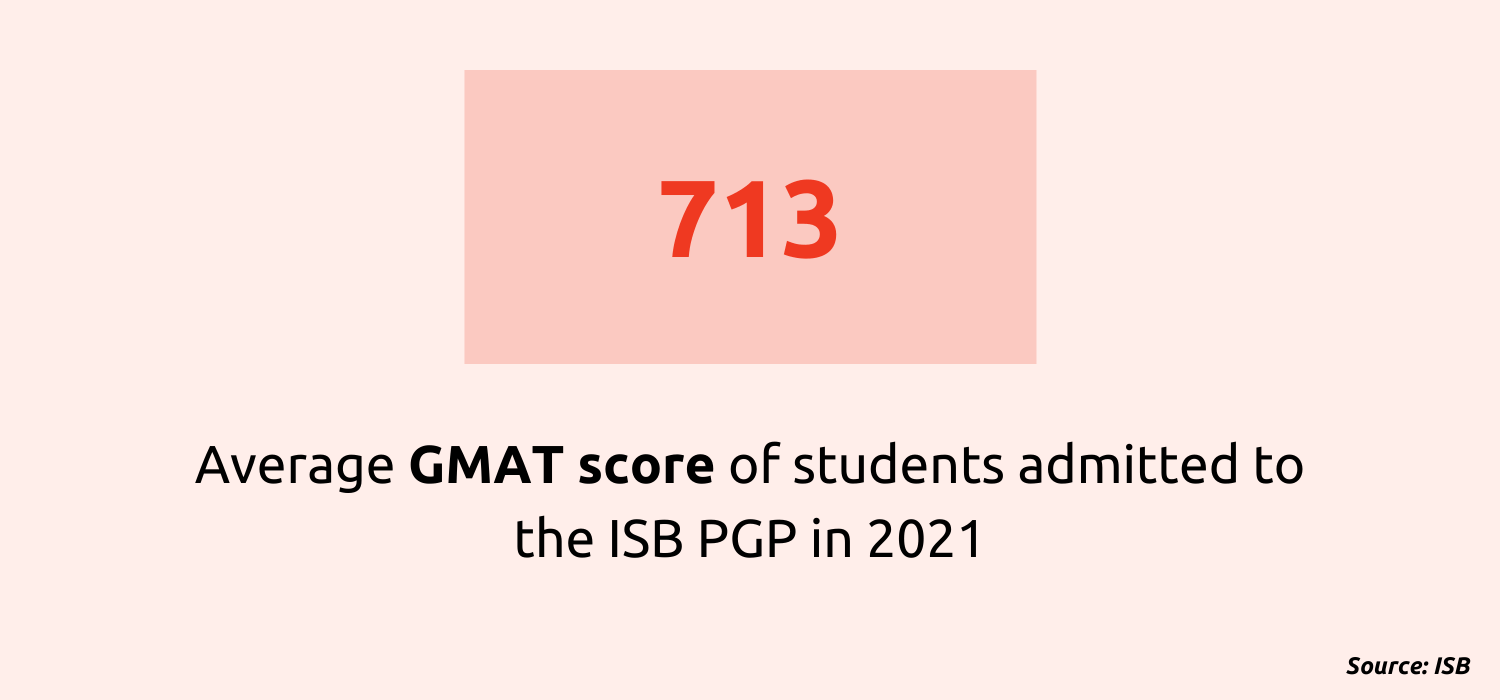 ---
In 2021, the average GMAT score for ISB candidates admitted to the PGP was 713. This impressive average is higher than average GMAT scores for other top programs globally. For example, students admitted to the London Business School MBA in 2021 recorded an average GMAT score of 700, while INSEAD's average score was 710.
However, a 700+ GMAT score isn't a must-have for ISB if your application is strong in other areas.
According to an ISB spokesperson, candidates were admitted to the 2021 cohort with scores as low as 580, and as high as 780.
So the GMAT score range for ISB is 580-780.
---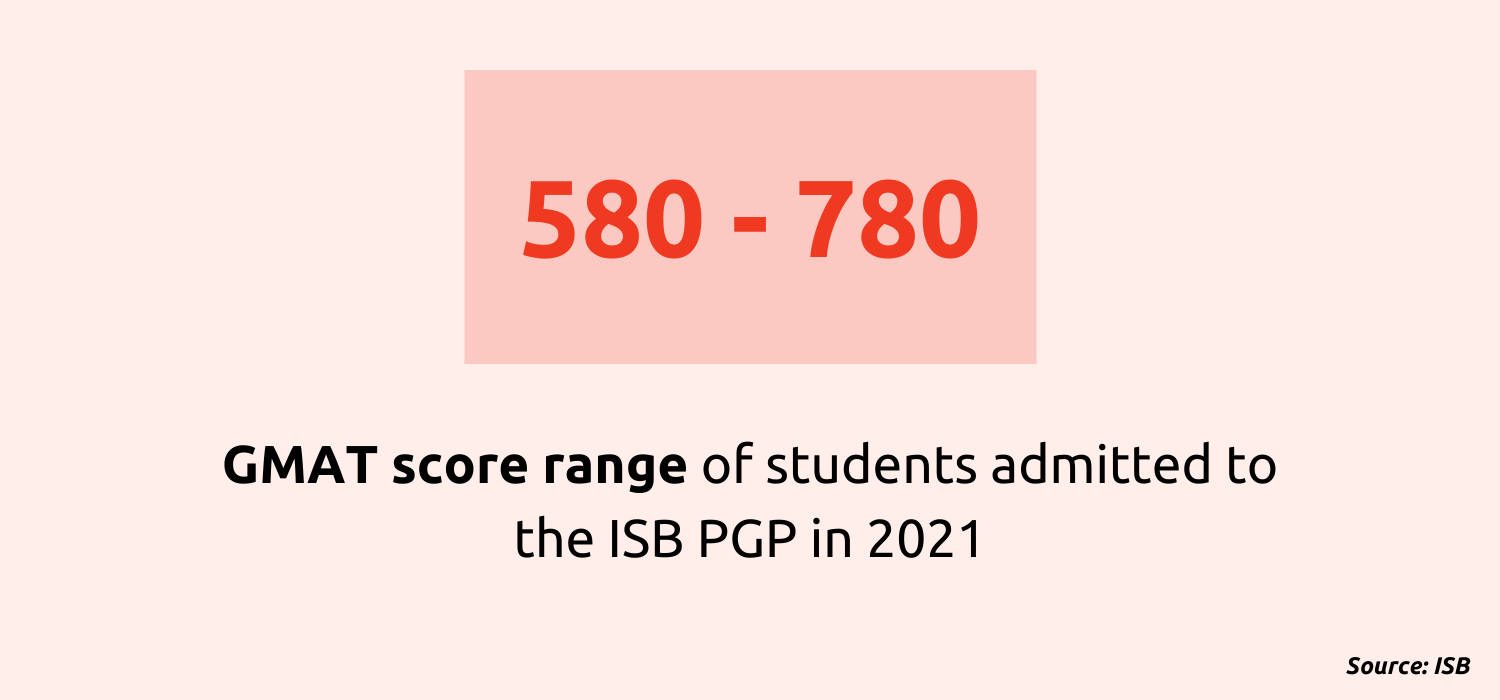 ---
What is a good GMAT score for ISB?
A good GMAT score for ISB would be around the class average of 713. Score over 700 on the GMAT and you will stand out to many business schools.
However, as seen from the latest ISB MBA intake, where the lowest GMAT score for ISB that was accepted was 580, you can still get into ISB with a low GMAT score.
While scoring highly on the GMAT will boost your chances of admission to ISB, it's important to remember that standardized tests aren't the be-all and end-all.
Your leadership potential, goals, and work experience are also important factors for the admissions team.
In our exclusive ISB MBA Application Insider, Dibyendu Bose, senior director of admissions and financial aid at ISB, said:
"Rather than focusing on a single aspect of the candidates we look at a combination of multiple parameters such as academics, work experience, test scores, essays, and recommendations."
When assessing PGP candidates, Dibyendu looks for well-rounded, innovative, and curious future leaders, who can bring their unique experiences to the classroom.
"Over the years, we have had candidates from different disciplines including sports, fashion, medicine, law, journalism, the military, and more."
A high GMAT score can prove your academic abilities and signal your commitment to the admissions team, but ultimately it's the unique experience you can bring to the classroom that will make your application to ISB stand out. If you have a lower GMAT score, this experience can help you get admitted.
You can also apply to the ISB MBA by submitting a GRE score. For the ISB MBA class of 2022, GRE scores range between 311 and 335.
---
Learn more choosing GMAT vs GRE.