"What did we get so wrong?"
Words to this tune will be going through the minds of scientists, experts, and politicians around the world. When the dust finally settles on a crisis that has cost millions of people their lives, inquests into whether we could have predicted, better managed or even stopped COVID-19 will begin in earnest.
The global healthcare industry will be at the forefront of that self-reflection and efforts for transformation.
Attention to and global investment in healthcare—forecast even before the pandemic to grow from $8 trillion in 2018 to $12 trillion in 2022—will balloon, and the way that it is managed, organized, and delivered, will be firmly under the spotlight.
So could better healthcare management prevent future pandemics?
---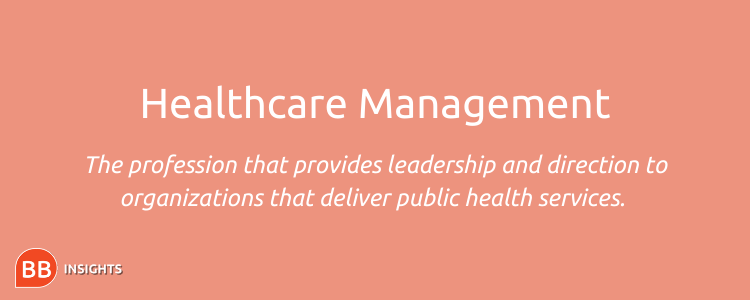 ---
COVID-19: What went wrong from a healthcare management perspective?
The warning signals were there. Global diseases, like SARS and Zika, have been considered a major threat for the past few decades: Bill Gates even did a TED talk in 2015 warning that the world was not prepared for an inevitable pandemic.
Few, however, anticipated the scale or speed at which it would happen.
Brad Staats, faculty director of the Center for Business of Health at UNC Kenan-Flagler Business School, describes the COVID-19 pandemic as a "tail risk"—an outcome associated with a rare event.
---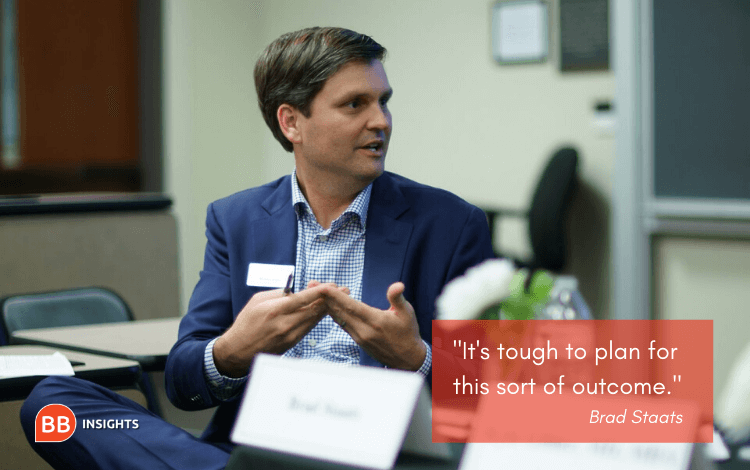 ---
"It's not that no one conceived of the possibility of a global pandemic, it's just that it seemed unlikely it would actually happen. It's tough to plan for this sort of tail outcome," Brad says.
Failure to prepare for this extreme outcome accounts for many of healthcare's shortcomings and failures. Hospital resources, such as ventilators, beds, intensive care capacity, or personal protective equipment (PPE), have been under-supplied.
Research has also lagged, particularly in developing a vaccine. Medical research has been heavily focused on non-communicable diseases (such as obesity, heart disease), while vaccination for infectious diseases has been rolled back, especially for those not seen as an immediate threat.
---
How can we prepare better for a pandemic?
Leadership, or lack thereof, in response to the crisis seems to be one common failure, and is an area that could benefit from more preparation.
This includes decisions on protecting key workers, prioritising resources, as well as impending decisions on easing lockdown and lifting social distancing.
"Healthcare is people's business. It's a necessity to keep the system running, and at the same time, healthcare delivery is interaction between people," explains Rainer Sibbel, professor of international health management at Frankfurt School of Finance and Management.
How can we better prepare hospitals? Given the shortages of resources like PPE and ventilators, supply chains will come under renewed scrutiny. It's not as simple, however, to just spend more and stockpile.
Rainer acknowledges that for many years, the German government has come under fire for excessive expenditure in the healthcare sector, in particular with regards to extreme surge capacity for beds and intensive care. In a matter of days and weeks, the perspective switched, when German hospitals weren't strained in the same way as other countries.
---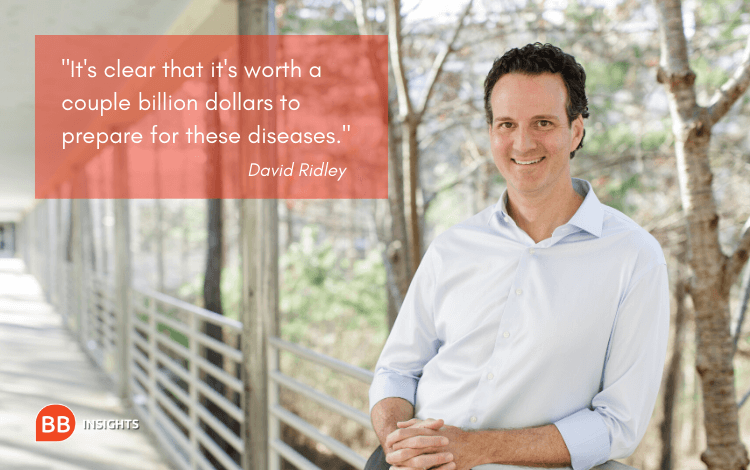 ---
When it comes to research, there will always be some resistance—financial or political—to preparing for diseases that aren't yet a threat.
"How do we motivate drugmakers to work on diseases that aren't current threats?" asks David Ridley, faculty director of the health sector management program at Duke University's Fuqua School of Business.
David points to the smallpox vaccine, a historic example of a global campaign in the mid-20th century from the World Health Organization (WHO) to eliminate the smallpox disease, despite it not being an immediate threat. Conversely, the US reduced financing on a Zika vaccine after the disease began to disappear in South America, despite its persistence in Africa and Asia.
"Given that the potential cost is in the trillions, as well as the loss of life, it's clear that it's worth spending a couple of billion dollars to prepare for these diseases," David says.
---
What changes in healthcare might help prevent a pandemic?
Healthcare will undergo important changes in the next few years, as the pandemic has accelerated or disrupted trends.
Collaboration, both between public and private sectors, and between countries, is likely to increase. The race to develop a vaccine has seen collaboration between pharmaceutical giants, who ordinarily might have been competitors.
Rainer from Frankfurt hopes this will break down borders when it comes to healthcare management. "Diseases are global, and the burden of healthcare is global."
Telehealth, or telemedicine—healthcare delivered remotely through technology or telecommunication—is likely to see a sharp increase in popularity. Before the pandemic, 82% of consumers in the US had never used telehealth: now, services like Doctors on Demand are providing essential no-contact assessments.
This will in turn enhance the role of analytics and machine learning when it comes to healthcare, as health data will become a useful tool to respond better to healthcare crises. Track and tracing apps are already being rolled out for early detection of symptoms to better stop the spread of infection.
---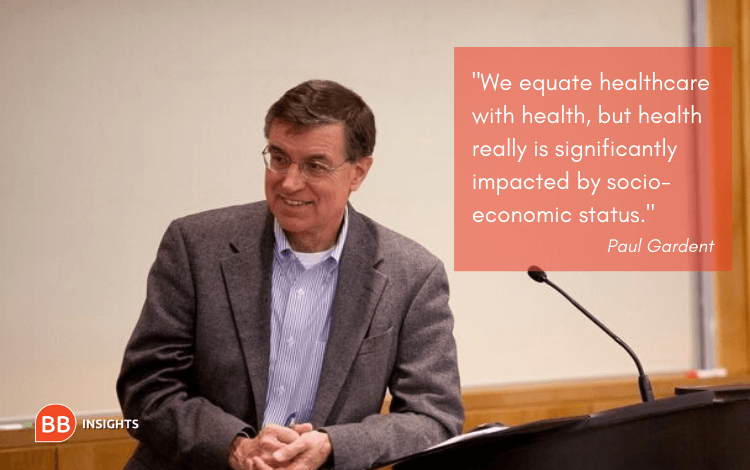 ---
There is hope that this will facilitate a move towards widening access to healthcare which could have a huge impact in countries, like the US, where large parts of the population remain uninsured.
Paul Gardent, director of the joint MBA-Master of Public Health (MPH) program at Dartmouth College's Tuck School of Business, reflects on the alarming vulnerability of minorities and lower income families as a result of health disparity. That, combined with the fact that, particularly in the US, the majority of people get health insurance through their jobs. When jobs disappear, as many have, so does health cover.
"There needs to be a greater focus on non-medical determinants of health, [like] socio-economic disparities. It's clear that we equate healthcare with health, but health really is significantly impacted by socio-economic status," Paul says.
Brad from UNC Kenan-Flagler believes this plays into a more holistic view of the function of healthcare cover. "We should be paying for health, not health care."
---
Why healthcare needs good management
Pondering the impact of management on healthcare, David cites a study which measured the effect of business schools on hospitals. The correlation was there—hospitals that were close to or affiliated with business schools saw lower death rates.
Healthcare, like any industry, stands to benefit from good management. The increasing number of MBA healthcare specializations, tracks, and certifications is testament to the expertise and leadership skills now transforming the healthcare sector.
Primarily, professionals need an understanding of how different healthcare is from any other industry. It is highly regulated, more than almost any other industry, and demands a specialized knowledge to navigate it.
"You can't fake it 'til you make it in healthcare," David says. "There are a lot more limitations when it comes to the business environment in healthcare, and the complexity of business models is far higher than other industries."
---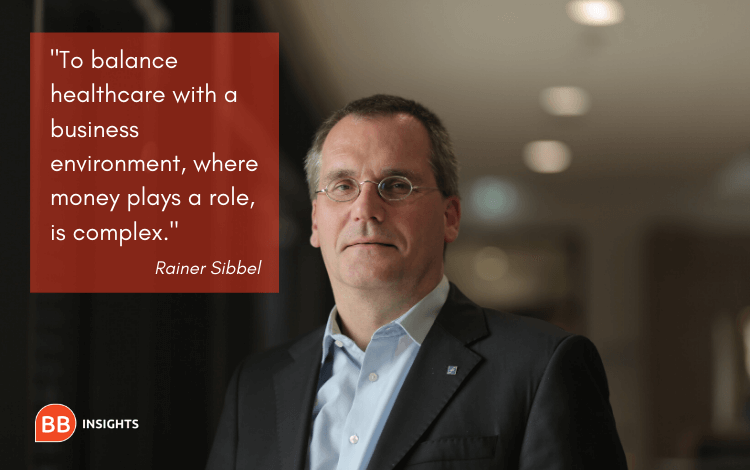 ---
It also demands a high degree of ethical leadership. MBAs with an overview of how businesses work, combined with an understanding of responsible management, will be well-positioned to take up roles in healthcare management.
"Healthcare is a basic human need. There is no argument to compromise on healthcare from the point of an individual. To balance this with a business environment, where money plays a role, and companies need to make money to be profitable, is complex," Rainer (pictured above) emphasizes.
There will be many lessons learned from the COVID-19 pandemic, some of which will trigger structural changes in the way that healthcare is organized and delivered.
Evaluating, responding, and preparing for a future crisis will be a great test of management.
"Healthcare management is a system challenge. It's like the car industry, if the smallest supplier in the value chain of a car manufacturer isn't working, it still creates huge problems," Rainer believes.
If it's organized and managed effectively, though, it could prevent a future pandemic.
---
BB Insights explores the latest research and trends from the business school classroom, drawing on the expertise of world-leading professors to inspire and inform current and future leaders