Technological innovation is at the heart of Asia's growth. Asia accounts for over two-thirds of worldwide tech exports, and the region's use of technology to combat Covid has aided Asia's robust economic recovery from the pandemic.

When it comes to the future of digital currencies it's no different. Decentralized cryptocurrencies that rely on blockchain technology, such as Bitcoin and Ethereum, have gained traction across Asia, with Vietnam and the Philippines ranking as the second and third highest users of cryptocurrencies respectively in a recent survey.

Many countries across Asia are even designing their own centralized digital currencies, or Central Bank Digital Currencies (CBDCs), to keep pace with digital transformation.
---
What could the future of digital currencies in Asia look like?
Like unregulated digital currencies, CBDCs can support better financial inclusion and cheaper cross-border transfers, while allowing governments to maintain greater control of their country's monetary systems.
Banks can also design CBDCs in a way that's less harmful to the environment than some cryptocurrencies.
"If we want a resilient, inclusive financial ecosystem, then the environmental footprint of fully decentralized platforms like Bitcoin is way too high for it to be the future of the payment system," says Anella Munro (pictured), professor of economics at Malaysia's Asia School of Business (ASB), speaking at ASB's Leadership for Enterprise Sustainability Asia (LESA) 2021 conference.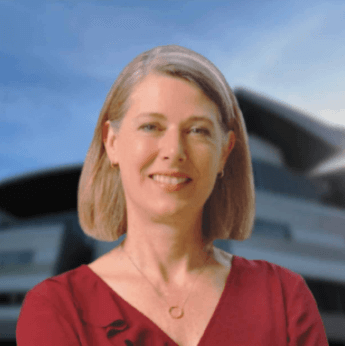 Currently, Bitcoin, one of the most popular cryptocurrencies, consumes roughly the same amount of electricity as Finland.
There are other problems facing existing decentralized digital currencies. China banned all cryptocurrency transactions in 2021, while India looks set to follow suit. This is mainly due to the lack of control countries have over virtual currencies like Bitcoin, another issue CBDCs could solve.
"Many central banks are looking at CBDCs and experimenting with blockchain technology," says Anella. "It's within most central banks' mandates to keep on top of payments technology and know what the options are."
There are various versions of CBDCs cropping up. Retail CBDCs are available for everyone, while wholesale versions are limited to banks and payment service providers.
The People's Bank of China, China's central bank, has created a Chinese digital currency called the 'e-yuan', or the Digital Currency Electronic Payment (DCEP) system. The digital yuan is currently being trialed by consumers as well as Chinese tech giants like JD.com.
Across South East Asia (SEA), Bank Negara Malaysia (Malaysia's central bank), the State Bank of Vietnam, and the Bank of Thailand are also investigating ways to introduce regulated digital currencies in retail or wholesale forms.
Since people across SEA have embraced mobile phone payments—proven by the popularity of ecommerce services like Thailand's PromptPay and SEA's ShopeePay—SEA's population is likely to adapt to digital money with relative ease.
---

---
How can you tap into the future of digital currencies?
The rise of digital currencies in Asia offers an opportunity for the brightest business minds to lead the future of the sector.
Governments will need professionals with sound project management skills to perfect the infrastructure required to roll out their own digital currencies, while a business solution is needed to lessen the environmental impact they have.
ASB's 20-month MBA program offers courses dedicated to financial trends such as Financial Analytics and Innovation and Strategic Management of Financial Institutions. There are also opportunities to explore SEA's fintech scene during Action Learning projects, where students participate in five real life consultancy projects across organizations like Bangkok Bank, Maxis Communications, and Microsoft.
Many ASB grads land MBA jobs in the South East Asian fintech industry. One successful alum, Varun Singhi, leveraged his MBA to become head of blockchain at a Malaysian fintech startup, Stealth Mode.
---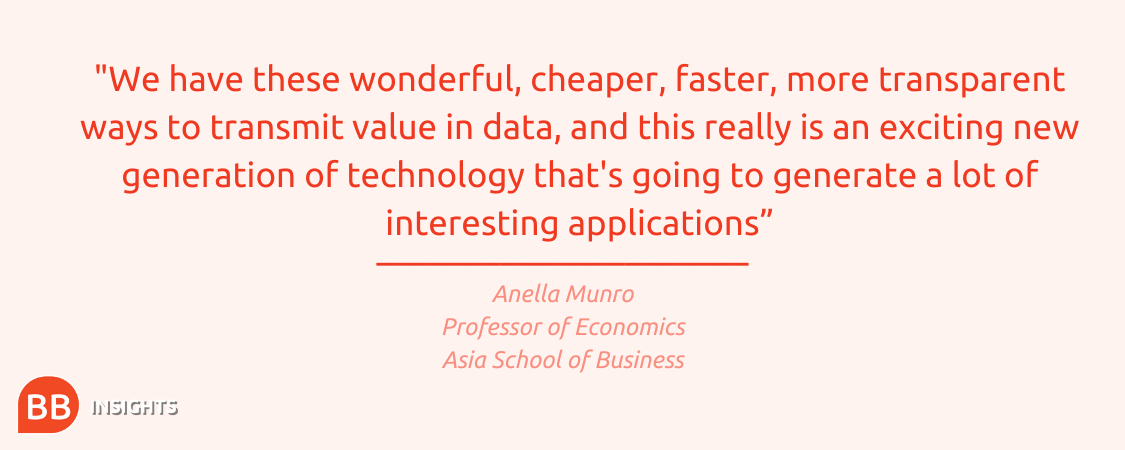 ---
For more experienced professionals, ASB provides two-day courses under its executive education arm, offering an introductory overview of the rapidly changing world of digital currencies.
Business school can be a way for ambitious professionals to keep up to speed with the evolving financial landscape, the latest cryptocurrencies, and changing policy decisions impacting virtual currencies across Asia.
As Anella from ASB puts it, digital currencies are here to stay.
"We have these wonderful, cheaper, faster, more transparent ways to transmit value in data, and this really is an exciting new generation of technology that's going to generate a lot of interesting applications," she says.
---
BB Insights draws on the expertise of world leading business school professors to cover the most important business topics of today.
---
*No changes were made to the image. Used under this licence.
Related Content: