If you're great with numbers, thrive when working on multiple projects, and love managing teams, you could be a chief financial officer (CFO) in the making.

To get there, it'll be about more than just understanding a business' finances, as you'll need to use an array of skills to reap success.

So, what does it take to become a CFO? And how can a Master of Accounting (MAcc) from Cambridge Judge Business School help you get there?
---
1. You'll build strong leadership skills
As a CFO, you'll be responsible for shaping your company's future financially. It's crucial that you understand what qualities are needed to become an effective leader if you see yourself filling the boots of a CFO.
"Accountants need to learn how to lead and influence, ensuring that they're conscious of an organization, and be able to spot problems so they don't happen again," says Ben Taylor (pictured), partner at EY and advisor to the Cambridge MAcc program.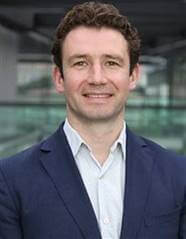 "You have to elevate above technical standards and regulations and think as a leader what these standards are trying to achieve, and what your role is."
On the 24-month part-time Cambridge MAcc degree, leadership skills are woven into several courses. The core Interpersonal Dynamics course, for instance, educates students on how to positively influence others, leverage their emotional intelligence, and navigate challenging workplace conversations.
On the MAcc program, most students bring an average of eight years work experience. As a result, students can reflect on their past actions and behavior in the workplace during classroom discussions.
Kennedy Agyeman-Asiedu, a Cambridge MAcc alumnus and CFO at Habesha Breweries in Ethiopia, credits his master's degree in accounting for helping him to build strong workplace relationships in his career, enabling him to become a stronger financial leader.
"I learned that being a leader in the accounting world isn't always about making your voice heard, but it can sometimes be about embracing 'silent leadership' by allowing others room to speak," he notes, adding that being a CFO is about "inspiring and developing people."
---
2. You'll practice data-driven decision making
Ben from EY believes that understanding and interpreting data is a key part of becoming a good decision-maker as an accountant and potential CFO.
"Accountants need to ask what are the problems that companies have where data is necessary—that could be anything from management, cost-efficiency, performance, or risk," he says.
"We work back, ask what data we need to collect, what disciplines will pull together that data in a sensible format, we can think of it as a supply chain of data."
Courses like Descriptive Analytics and Predictive Analytics on the Cambridge MAcc program teach students how data can provide insight into the financial decisions they might make. Students also learn how to visualize data using tools like Tableau, which helps them advise on a company's strategic direction.
"The program taught us about how you can use data to frame your insights and to think carefully about what message you want to send across to the audience about your insights," adds Cambridge MAcc program alum Kennedy.
The Cambridge Master of Accounting is also heavily invested in teaching students about policy awareness and the ethics of financial reporting and auditing. The program teaches courses on topics like cybersecurity and sustainability, ensuring that students consider these important areas when designing financial strategy.
---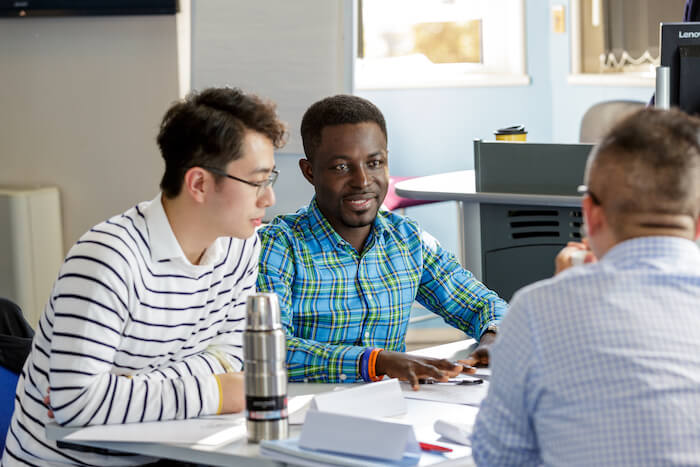 The Cambridge Master of Accounting degree arms you with the soft and hard skills needed to thrive in the financial sector ©Cambridge Judge
---
3. You'll learn to embrace a global mindset
Being a leader in the accounting field will mean working alongside colleagues and clients with vastly different backgrounds and cultures. If you're someone who can readily adapt to working with different people, you'll thrive as a CFO.
Cambridge MAcc alum Kennedy is originally from Ghana, but he has experience working in India, Ivory Coast, Kenya, and now Ethiopia, where he's a CFO. He says that his diverse outlook enabled him to connect with an array of peers on the Cambridge Master of Accounting program, allowing him to thrive as a financial leader.
"I was able to share my experiences and exposure of working as a finance professional in all these different markets but also learn from my peers who were from countries I hadn't gained much exposure to," he notes.
He's been able to use the intercultural experiences gained on the program to propel his career forwards. As a CFO for Habesha Breweries, the Ethiopian subsidiary of Dutch brewery company Bavaria N.V., Kennedy works with stakeholders from diverse cultural backgrounds and is responsible for setting the company's strategic direction. He works closely with the CEO to identify the company's next steps in a competitive landscape.
"Having that global perspective, it's key to being open minded, which allows you to be able to respond and make better decisions because you have a broader spectrum of thought," he believes.
The accounting industry demands people who can look beyond the numbers and data to identify growth trends, as well as effectively lead a team of people, effectively negotiate, and spot opportunities for change within auditing—skills you can develop while studying for a master's degree in accounting at Cambridge Judge.
"The Cambridge MAcc program broadens students' mindsets and reframes their thinking from being not just an accountant but a leader, too," concludes Ben from EY.
Related Content: