Today's organizations have more data at their fingertips than ever before. By 2025, the amount of data generated each day will reach 463 exabytes, the World Economic Forum predicts.
With the right analytical techniques, this explosion of big data presents some exciting opportunities to solve business problems—whether that's recommending products based on consumer habits, or using traffic data to plan efficient delivery routes.
"What we're seeing today is a growing number of organizations who are keen to use data to make predictions—and more informed decisions," says Mr Neumann Chew, senior lecturer at Nanyang Business School (NBS), part of Nanyang Technological University in Singapore.
Neumann is faculty advisor and teaches in the new MSc in Business Analytics program at NBS, which aims to equip students with the skills they need to successfully work with large quantities of data.
Here, Neumann shares five key lessons in data driven decision-making that leaders in our digitized world should know about.
---
1. Define the business problem
It might sound counterintuitive, but the most effective data-driven strategies do not start with data itself.
Instead, Neumann says, you should clearly define a problem or goal before working out what data could be helpful.
"I always emphasize that in my classes: don't forget the main business problem," he says.
Neumann himself used this approach consulting for a Singapore bank that wanted to reduce queueing time and cash shortages at its ATMs. Neumann and his team defined a clear goal—predicting when each machine would run out of cash—before diving into the bank's data to build a predictive model.
"This project saved the bank several million dollars every year by making their cash deliveries more targeted and efficient," he recalls.
Another textbook example is Netflix. For the now-ubiquitous streaming platform, one initial challenge was competing with physical stores that interacted with customers directly to give one to one movie recommendations.
The company's response was to develop a recommendation algorithm—based on viewer profile and movie ratings—that would keep customers coming back. It worked: as of 2020, Netflix had over 195 million paid subscribers worldwide.
---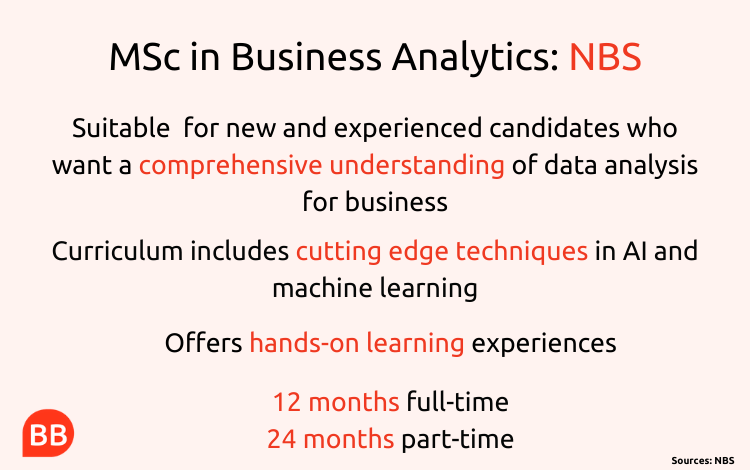 ---
2. Know the subjective elements in big data and analytics
Although data can be leveraged to make accurate predictions, it's important that business leaders understand its limitations.
Neumann is careful to demonstrate this point to his MSc in Business Analytics students, using an effective hands-on exercise.
He presents the class with a set of data connected to a gender discrimination lawsuit, asking one group of students to consult for the 'plaintiff,' the other group to consult for the 'defense.'
"Both groups come up with ways to analyze the data that shows they are right," Neumann observes. "This demonstrates how data and analytics can be subject to interpretation."
---
3. Recognize and manage real world imperfect data
In the real world, data can be messy, Neumann says. 'Dirty' data includes errors, inconsistencies, and duplicates that lead to flawed results, and decisions, when analyzed.
To help MSc in Business Analytics students prepare for success in this environment, the program includes a Data Practicum module where students would have the option to either carry out the Practicum with a sponsoring company, or work on an industrial project led by a faculty.
"The module helps students see how unclean data can be in the real world compared to in a text book," says Neumann.
This experience also challenges students to work with problems that are sometimes not well-defined and codify them.
"Overall, it adds a wonderful real-world dimension to what students learn in class, so they're better prepared for their future career," says Neumann.
---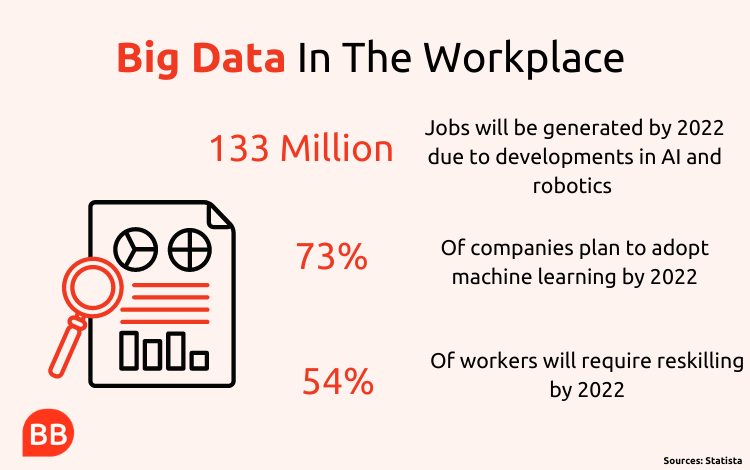 ---
4. Telling a Story using Data
To successfully solve business problems with data, hard analytical skills are a must-have, Neumann notes. But in order to communicate your strategies to decision makers, communication skills are also necessary.
"You need to be able to speak convincingly, and build a bridge between programmers, data scientists and business stakeholders," Neumann says.
To add value to their analysis, it is important that students can tie business drivers to their analysis. Increasingly, students need to be able to tell a story with the numbers they have; explaining cause and effect based on them. These analyses help stakeholders be better equipped making data-driven decisions.
In the MSc in Business Analytics at NBS, Neumann ensures that students are equipped with these skills. Working in teams and delivering presentations both in and out the classroom helps students develop strong communication strategies, for instance.
---
5. Identify your data analytics skills gap
According to the World Economic Forum, the digital skills gap is widening. In the coming years, the strong demand for workers with experience in data science will only grow.
With government incentives and promising results on offer, a growing number of companies want to launch data projects in AI and machine learning, Neumann says.
"But they're suddenly realizing they don't have enough employees with the right skills."
"This is driving demand for employees with experience or training in working with data," adds Ivy Kwan, associate professor and assistant dean of career services at NBS.
Graduates who can tell stories with data are typically invited to more interviews and have been more successful in securing internships and jobs, she adds.
Neumann is confident the MSc in Business Analytics will give students a strong head start in their careers. Applicants need not have work experience or a quantitative educational background to qualify for admission to the program.
Since data driven decision making is here to stay, leaders who understand how to harness it—and communicate their findings—are poised to make effective choices.
Related Content: