Master in International Management programs are geared towards ambitious students with aspirations to build a truly global career.

International students, Anna Shirstova and Navdeep Ghothra, chose to join a Master of Science (MSc) in International Management at Imperial College Business School to manifest their passion for global relations and international business.

But what is it really like to study a Master in International Management in London? Anna and Navdeep take us through their lives in the city, how they are building their business skill set, and the global opportunities on offer at a top business school in the UK.
---
By joining a Master in International Management, you'll gain transferable skills
Along with gaining international business exposure, Master in International Management students can build their knowledge base and gain transferrable skills for their future career.
The one-year MSc International Management program at Imperial is targeted at those with a business background who want to advance their global leadership skills—skills that are useful for entering careers in a technology-focused world.
"In the Master in International Management, we're students with business knowledge, so that's why all our courses are add-ons, giving us a global experience," Navdeep says.
Navdeep (pictured), a German native whose parents emigrated from India, studied for her undergraduate degree in business administration at a German business school.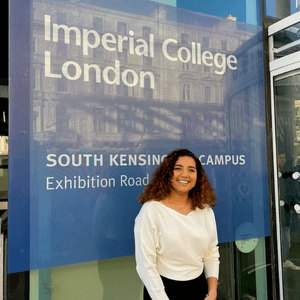 From September to March of the MSc International Management at Imperial, students take core modules, including Advanced Corporate Finance, Financial Management, and Innovation and Technology Strategy.
Master's student Anna studied her undergraduate degree in social sciences in London, where she took various business-related courses and became interested in combining social good with a business mindset.
Anna says she was attracted to the Master in Management at Imperial due to the business school's emphasis on innovation and the future of business.
"Imperial believes innovation technology strategy is the future for all businesses. So, we are learning about how to navigate through this digitalized world," she says.
The Master in Management at Imperial offers a wide range of electives that enable students to specialize in their desired field of interest. For instance, for those interested in a career in sustainability there are courses such as Climate Change and Business Strategy.
Anna says that working in diverse teams during the master's program has helped her to develop soft skills, such as communication, along with technical hard skills, such as data analysis.
"It prepares you for working in a team in the real work environment," she says.
---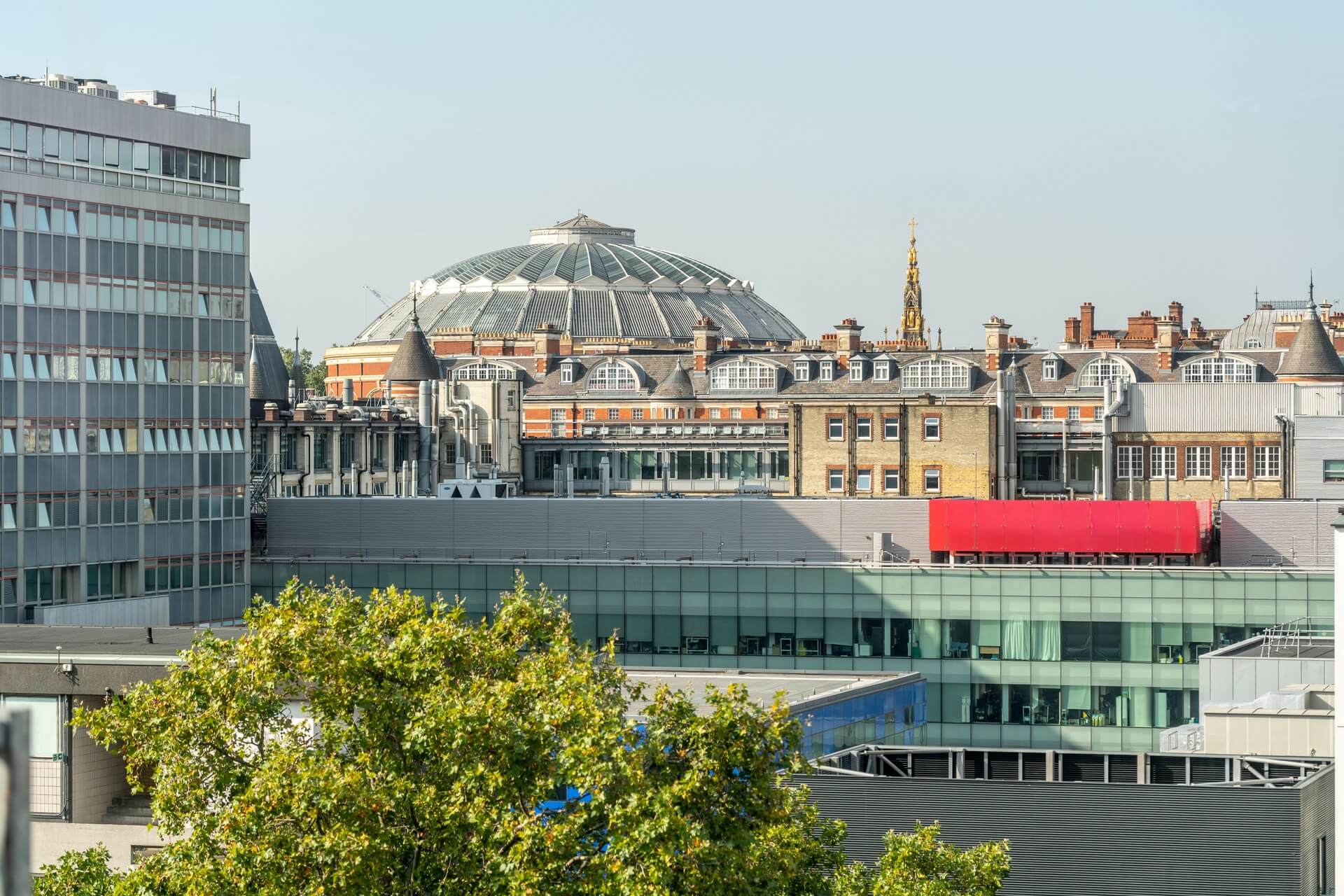 ---
You will have international learning opportunities
The MSc International Management at Imperial embeds global learning opportunities throughout the program, including the compulsory Leadership in Action course, which involves a European Immersion.
Leadership in Action focuses on developing students' leadership potential through managing a real consulting project from inception to completion in a global context.
As part of the module, students will travel abroad for a week to test their business model in a different culture and socioeconomic context, delivering a solution to the client.
Anna and Navdeep traveled to Istanbul, where they worked with local businesses and startups growing in Turkey. One company they worked with was a fintech company called Kalindi.
"It showed me how important fintech is, especially in developing countries, for people who don't have access to formal financial services," Anna says.
"Going to a different country and taking the initiative with clients, and understanding their needs, is part of being a good leader," she adds.
Additional global experiences are available through electives such as Global Immersion and the Exchange Program.
Navdeep is going to Singapore for their global immersion and taking part in an exchange program in Paris with ESSEC Business School.
Experiential learning opportunities allow Master in Management students to gain hands-on experience and see how companies work in the real world, outside of the classroom.
---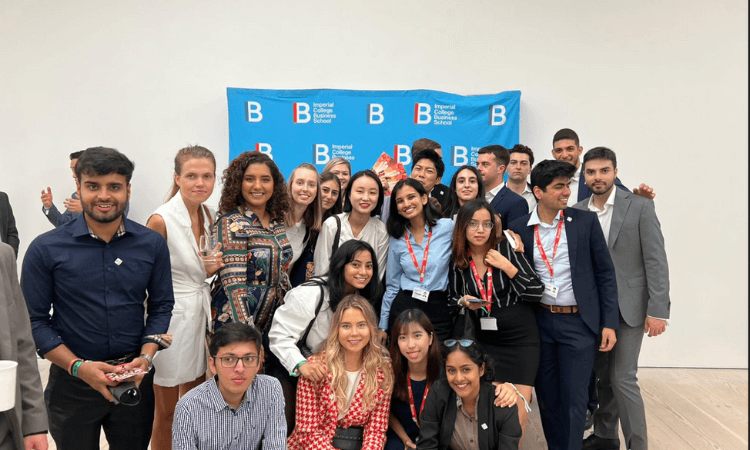 ---
Master in International Management programs can enhance your business network
Navdeep and Anna have made extracurricular activities a major part of their master's at Imperial College Business School.
"Every time I get engaged in something, I meet new people, I'm exposed to new situations, and I have more fun," Navdeep says.
Imperial organizes events and activities that allow students to mingle with people in the program, talk to successful alumni, and network with industry leaders.
"I was surprised by the scale of Imperial's networking events. At induction, the school rented out the whole Saatchi Gallery, and we also had a James Bond networking event and a few inductions with alumni," Anna says.
Anna and Navdeep have thrown themselves into social and networking opportunities.
Anna founded a real-estate society with her friends after realizing her passion for the industry during her master's.
"We were trying to shed light on other opportunities in real estate and show the complexity of it and how rich it is as an industry."
Navdeep has embraced leadership not only through the courses but also through extracurricular activities, becoming the cohort's chairwoman and the Dean's Student Advisory Council member.
"I'm representing the opinions and wishes of our class towards the program team and trying to mediate and be the number one contact for my whole cohort."
Navdeep is also a content creator posting her life at Imperial and in London on Instagram, where she writes essays or blogs and creates videos to show people what life is like studying at a business school in London.
Both students say that joining a Master in International Management has helped them feel prepared for a global career in business.
"Normally only MBA programs offer this blend of great networking experiences, global exposure, and a combination of business skills, but with the master's degree at Imperial we've been able to access this and more," Anna says.
Related Content: