When it comes to launching a successful career, it's not just what you know about business that matters. It's also who you know – and how willing they are to help you reach your goals.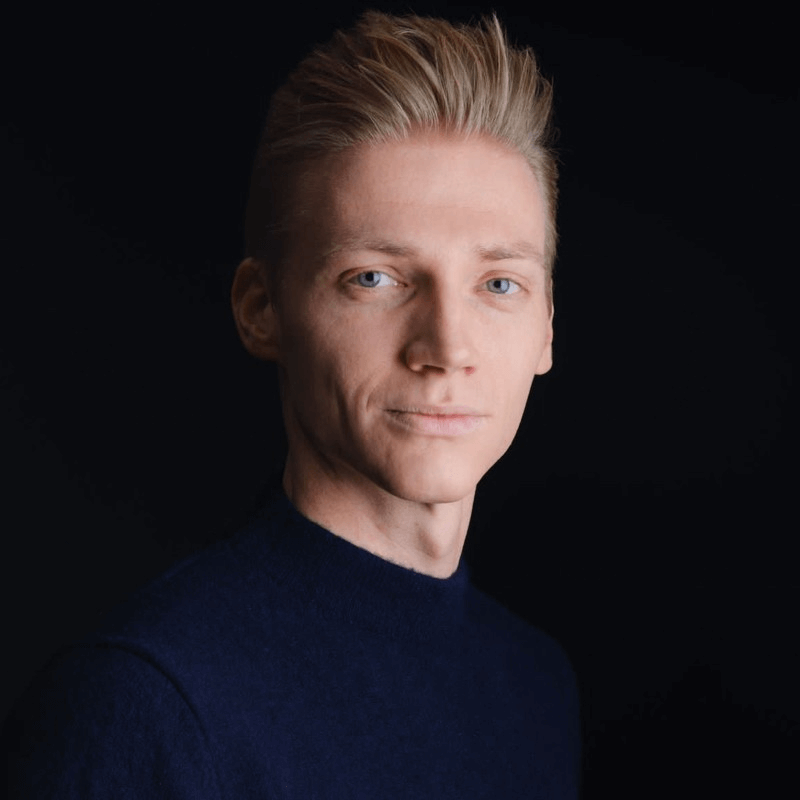 "I believe having a strong network is as important as having a strong education," says Christian Koller, a graduate of ESCP Business School's Master's in Management (MiM) program and vice president of the sports marketing agency SPORTFIVE (pictured right).
"By 'strong network', I mean having (1) an extensive network of professionals, who (2) know you, trust you, and have experienced working with you."
A business degree is an undeniable asset in building this kind of network. Early-career programs like the MiM can help you meet like-minded fellow students as well as connect with senior professionals across industries.
To find out how to make the most of the MiM experience and grow your network, we asked current students and alumni for advice. Here are their 8 tips to grow your network at business school.
---
1. Participate enthusiastically in class discussions
The classroom is where you will first meet many of your business school contacts, and it is there that you will start making the impressions that inform their perceptions of you as a professional.
If you appear disengaged in classroom discussions or unreliable in group work, you damage the trust that Christian notes is necessary for a strong professional network.
"I enthusiastically participate in class discussions, collaborate on group projects, and engage in extracurricular activities, thereby establishing connections with both my peers and esteemed faculty members," says Elias Madzivire, an international student at Arizona State University's Thunderbird School of Global Management.
"My networking strategy centers on proactivity, authenticity, and receptiveness to opportunities that offer meaningful connections within the dynamic ecosystem of the school."
---
2. Join student clubs and other extracurricular activities
Another way to build your network is to seek out extracurricular activities that align with your career goals.
One example might be taking part in a hackathon to hone your tech skills and meet other people who are aiming for careers in tech. You could also join the entrepreneurship club or social impact club.
Business schools also offer clubs to help marginalized students find their community. For example, many schools offer women in business clubs and Pride clubs for LGBT students.
---
---
3. Attend networking and recruitment events
Most business schools offer a packed calendar of events each semester. To make the most of their networking potential, don't just focus on networking or recruitment-specific events, but on any event that's relevant to your target industry.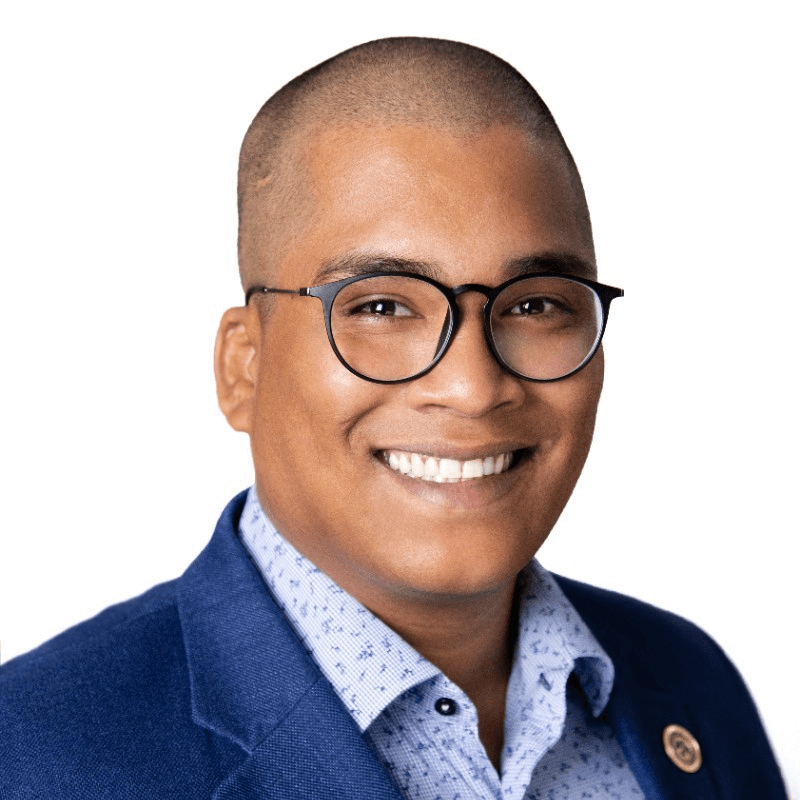 "My participation at many events sponsored by Thunderbird allowed me to meet world-renowned academics, businessmen, foreign diplomats, and ambassadors," says Frank Martinez, a Thunderbird grad now working at the Bank of America.
Rafael Rodrigo de Oliveira, another Thunderbird alum (pictured right), echoes this sentiment.
"Networking events hosted by the career services team facilitated crucial connections with potential employers, while workshops on interview techniques and job search strategies further sharpened my skills," Rafael reports.
---
4. Network during internship placements
Rafael now works as a senior compliance analyst for Ally, a company he interned for while studying on the MiM. The networking he did during the program and during the internship helped him nab this position.
"Securing my current role demanded commitment, participation in career fairs, research, tailored applications, and rigorous interview preparation," he says.
The same is true for Elias, who says: "My internship as a merger and acquisition analyst at Leslie's Poolmart Inc. contributes significantly to my practical experience and the cultivation of relationships with seasoned professionals."
---
5. Utilize your school's alumni network
Networking with your classmates is a great investment in your future as their careers will grow alongside yours after business school, but don't neglect your school's alumni connections.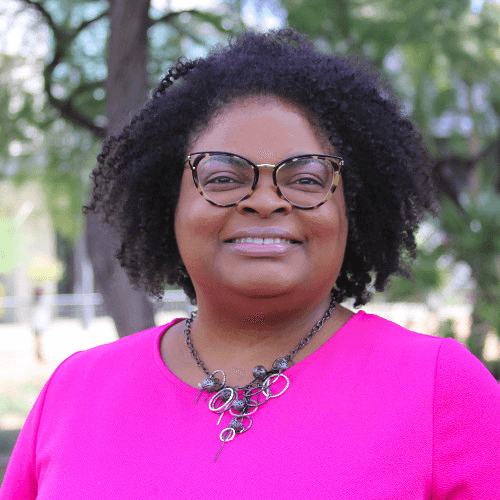 "Tapping into our alumni network means gaining access to a wealth of real-world insights and experiences," says Thunderbird's director of career management, Angelique Smith (pictured right).
There are many ways to connect with alumni on a MiM program.
"Alumni not only facilitate mock interviews and networking events but also share firsthand knowledge about industry nuances, company cultures, and effective job search strategies tailored to specific countries," Angelique says.
"Their commitment extends to fostering one-on-one connections through mentorship, providing students with personalized guidance for professional development."
---
6. Grow your online presence
On-campus events aren't the only place to network. In a world where much of our work is now done online, it's no surprise that networking has moved online too.
"I utilize online platforms such as T-bird Connect [Thunderbird's online networking tool] and LinkedIn to bolster my digital presence and initiate connections with potential contacts within my field," says Elias.
Keep your connections relevant to your overall career goals and always include a personalized introduction, especially when you haven't met them in person.
---
7. Take a leading role in student networks
One trait that will set you apart at business school and in your career is the ability to take initiative. Don't simply participate in networking opportunities: help to facilitate them.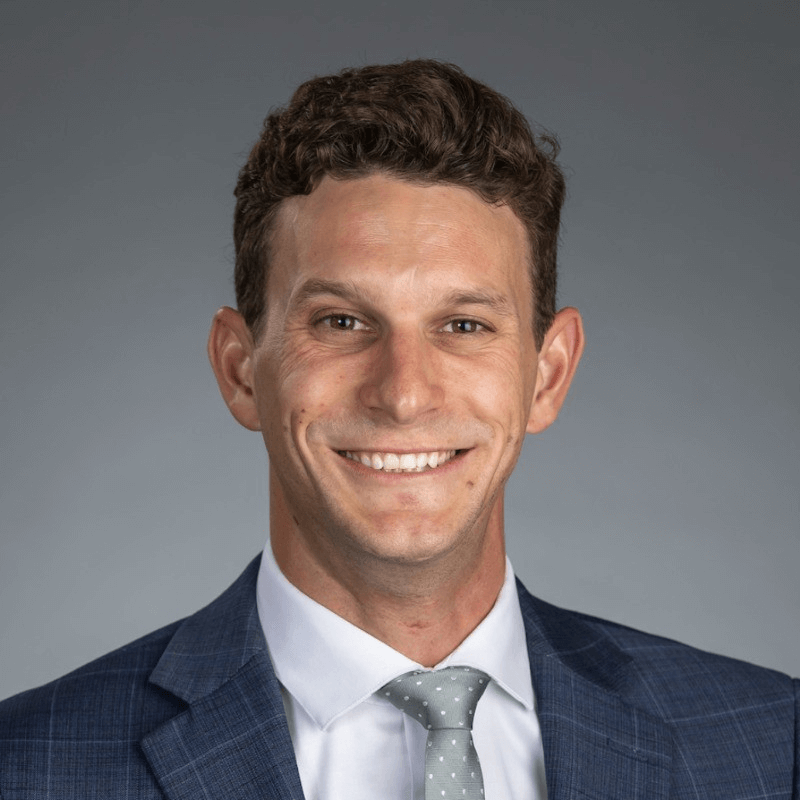 "As the director of student engagement and internal affairs for the Campus Ambassadors, I am in a unique position to build meaningful relationships with alumni, prospective students, and visiting groups," says Matt Derminio, another Thunderbird student (pictured right).
As well as taking the lead in existing networking initiatives, Matt has also founded some of his own.
"I founded the Case Series Club to encourage student case writing in collaboration with faculty," he says.
"This platform offers the ability to cultivate relationships between students and the companies and individuals we will interview in the case writing process providing another avenue to expand my network."
---
8. Focus on quality over quantity
Finally, all students should focus on the quality of their networking relationships over the quantity of them. As Christian said above: the key to an effective network is trust.
"Focus on building meaningful, long-term connections rather than merely collecting contacts," Rafael advises, "and be genuine in your interactions. A strong network is an invaluable asset that can open doors to exciting opportunities and support your career growth."
With these tips in your back pocket, you'll be sure to build a strong business network that will last you through your Master's in Management degree and beyond.
Image © Jopwell on Pexels, reproduced under this license.