Business school is about more than studying and getting great jobs after graduation; it's about building life-long connections and extending your professional network.

Executive MBA programs, targeted at more experienced professionals, are the perfect place to meet like-minded businesspeople and form connections that will support your future career progression.

Your EMBA classmates could be your future business partners, investors, or mentors. And EMBA students are super-networkers, ready to leverage their connections for potential business opportunities.

Moreover, in an increasingly digitalized world where in-person interactions are becoming more infrequent, it's even more important to maintain personalized connections within your professional network, explains Sarah Banzer Mehling, HR and alumni relations manager for the University of St.Gallen's EMBA programs.

"Shared experiences during studies build the base for trustful and well-established relations, forming the base for knowledge exchanges, idea sharing, or even business opportunities," she says.

BusinessBecause caught up with alumni from St.Gallen University's EMBA programs in general management who told us three simple ways you can leverage your professional network.
---
1. Seek career advice from your network
Your business school alumni network offers a great opportunity to meet people who have industry-specific knowledge and experience that can help you in your transition to a new role.
One alumna who has benefited from the relationships she developed within her business school network is Sarah Clark (pictured right).
Sarah moved to Switzerland after changing roles within her company, choosing to pursue the International EMBA (IEMBA) at St.Gallen to enhance her business knowledge while there. She leveraged the EMBA alumni network by seeking career advice about navigating the transition to a different role within her organization.
She's now head of field medical strategy and execution at biotechnology company Biogen, and the connections she's built through her alumni network have proved advantageous for her career. She even works alongside alumni from her IEMBA cohort in her current role.
"As I make career decisions, it's really helpful to have someone that I know and trust as a mentor to speak with," she says.
---
2. Tap into your network for a diversity of perspectives
A professional network is only as strong as its community members, and a diversity of backgrounds and perspectives makes for better conversations and career opportunities.
While you can build your professional network organically without going to business school, pursuing an EMBA program can broaden your network, connecting you with people from a wider variety of in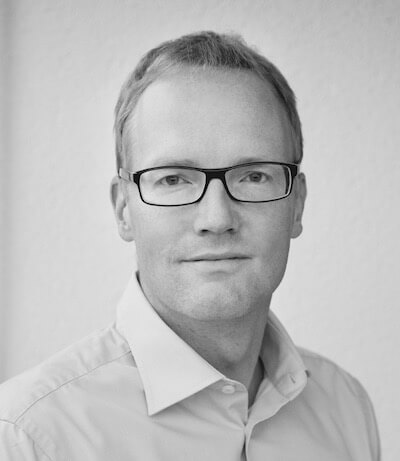 dustries and backgrounds.
St.Gallen EMBA community members can socialize with their peers via professional career development events and more informal mixers such as the annual homecoming event, bringing together EMBA alumni for workshops, thought-leadership presentations, and socializing activities.
IEMBA graduate Ulrich Schrimpel (pictured left) chose to study at St.Gallen as he wanted to move into a strategy-focused role, and now heads up corporate technical strategy at multinational technology company IBM.
Since working for a global organization involves collaborating with people from all over the world, connecting with an alumni network of diverse people has helped Ulrich thrive in his career at IBM. "Today's world is so interconnected. Interacting with different people in my alumni network improved my understanding of various cultures," says Ulrich.
The St.Gallen EMBA network, which boasts a 3,000-strong alumni community, provides access to regional clubs across Switzerland which offer topic-focused networks called 'chapters'. Ulrich is involved with the technology chapter, where members consider the impact of AI and blockchain on business models.
You'll also find St.Gallen alumni networks across cities like Rome, Paris, and London, meaning you can stay connected with your EMBA community whenever you're staying in one of these cities. "You can tap into the collective experience and expertise of so many different and exciting people," notes Ulrich, "having this network at your fingertips is extremely helpful."
---

---
3. Be inquisitive and ask questions
To network effectively, you need to be inquisitive and show a natural interest in your peers.
"It's about preparing good questions that you can use to learn and uncover, for instance, where you might have something in common. Think about what you want to learn from the conversation," advises IEMBA grad Sarah.
Whatever your question or request, don't be afraid to reach out to your network—you never know where a conversation might take you.
"Get in touch with people and tell them about a business idea you have. Try to start a project or write a book entry with one of your peers. The sky's the limit."
"It's all about leveraging the diverse alumni network across all different industries and countries worldwide," suggests IEMBA grad Ulrich.
Whether you're considering an Executive MBA program this year or in the future, know that a healthy professional network can be the key to your future career success.
Related Content: