Landing an internship while studying at business school can be the launchpad for career success. Internships allow you to put your new knowledge and skills into practice, and impressing your manager could result in a full-time job offer.
But how do you get there? Sylwia Tran (pictured) is one business student who managed it.
She moved to Singapore to complete a Master's in Marketing Science offered by Nanyang Business School, NTU Singapore. After graduating, she landed a six-month internship at Heineken in Singapore, which she successfully turned into a full-time assistant brand manager role.
We spoke to Sylwia to find her six top tips for making that lucrative internship a long-term job.
---
1. Understand the local culture
Part of the reason for moving to Singapore to complete her degree was to get insights into the working culture in Asia. As her Master's program neared its end, Sylwia found a short, three-month internship at a local furniture company called Castlery. This local experience made landing other internships much easier.
"The competition in Singapore was very tough, especially for a foreigner like me," she explains.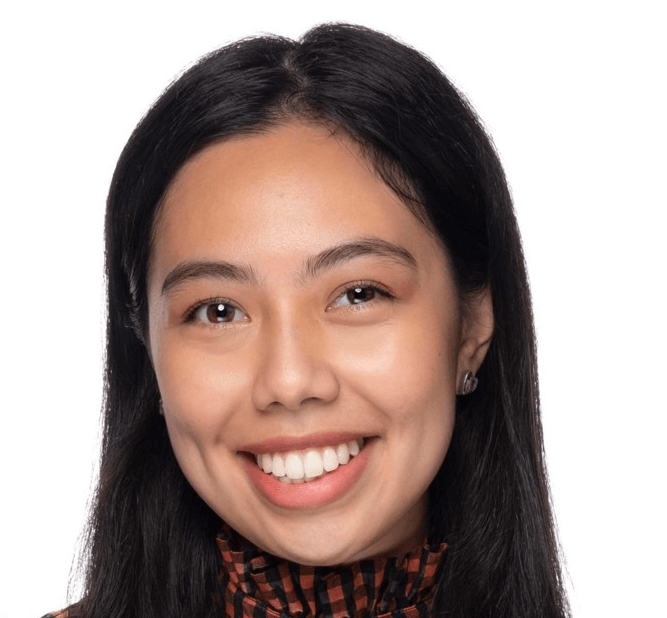 "In the internship interviews after graduating, they would say, 'I see that you've already worked for three months in Singapore, so I guess you're familiar with the way of working and the culture.' That gave me a little bit of an advantage."
Sylwia adds that understanding which companies are hiring foreigners will also help you prioritize opportunities.
---
2. Be intentional with your internship applications
With so much competition for internship contracts, many students take a 'quantity over quality' approach, applying to as many opportunities as possible. But Sylwia advises against this.
"I was not applying massively—I was very, very intentional in every application," she explains.
With a target industry and department in mind, Sylwia sent out 10-15 internship applications tailored specifically to each role.
This intentionality meant Sylwia could spend more time tailoring her cover letter and CV to each role, adding keywords and matching job descriptions to tasks she'd completed in past work. And it worked—Sylwia landed a six-month role as a marketing excellence intern.
---
3. Make the right first impression
First impressions count, especially if you're trying to turn your internship into a full-time career. Sylwia says that although your first week on the job might not be too intensive, having the right mindset is vital.
"I didn't do much to prepare," she admits. "Just make sure you're well presented, be positive and excited, and get to know people."
---
4. Have frequent check-ins with your manager
Sylwia advises students to focus on developing a relationship with their manager, which could make the difference between getting a job offer and not.
"I made sure that I always had a weekly catch-up with my manager, just to make sure that we were aligned regarding tasks and expectations," Sylwia explains.
A strong relationship with your manager can also help if you need to speak to someone about your struggles during your internship.
"I remember I was so nervous and stressed out for the first two months because it's the time when the learning curve is very steep," Sylwia says. "But if you struggle initially, it's essential to communicate and talk about those struggles."
---
5. Focus on building a network
While many graduates will prioritize building connections with senior management at their internship, Sylwia says the breadth of contacts you're making also matters.
"Though you need to focus on your hiring manager, it's a big plus to have a good relationship with everyone else," she says. She advises students to network widely and to put effort into making those connections.
"It's your job to remember the people you're working with, thank them, or even just casually invite them for coffee to build connections," Sylwia explains.
---
6. Make an impression
"I think when we do an internship, we think that we're not contributing enough and that we're nobody," Sylwia says. Instead, make yourself seen through getting credit for projects or just being someone people know.
Sylwia asserts: "Don't be afraid to show what you've done during your time, and don't take any internships just to do work. You need to make sure to be heard and seen."
Sylwia thought this had the most significant impact on landing her full-time role at Heineken.
"It's all about taking the initiative. We don't need to know everything—it's about showing commitment, ambition, and passion."
Related Content: