Copenhagen Business School (CBS) is a leading business school in Europe, ranking 24th globally in the QS MBA rankings and boasting triple accreditation from AMBA, EQUIS, and AACSB.

Renowned for being one of the best business schools for sustainability, the Scandinavian business model informs teaching at CBS, focusing on ethical practice, sustainable leadership, and the green agenda.

The CBS Full-time MBA, also known as the Copenhagen MBA, seeks high caliber candidates, with an average GMAT score of 650 and an average professional experience of 6.4 years. Candidates can apply for the October intake throughout the year, with an average cohort size of 43. The Copenhagen MBA is home to 90% international students and 40% women.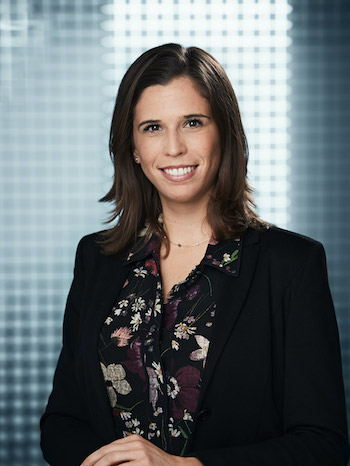 Throughout the year-long MBA, students will participate in the Leadership Discovery Process, educating Copenhagen MBAs on how to leverage their unique leadership style, and the Advisory Board Program, where students help startups develop their business.
Copenhagen Business School MBA grads can expect job opportunities within sectors such as healthcare, technology, consulting, and finance.
We find out what it takes to ace your MBA application by speaking to Magdalena Niederwieser (pictured right), admissions manager for the Copenhagen MBA.
---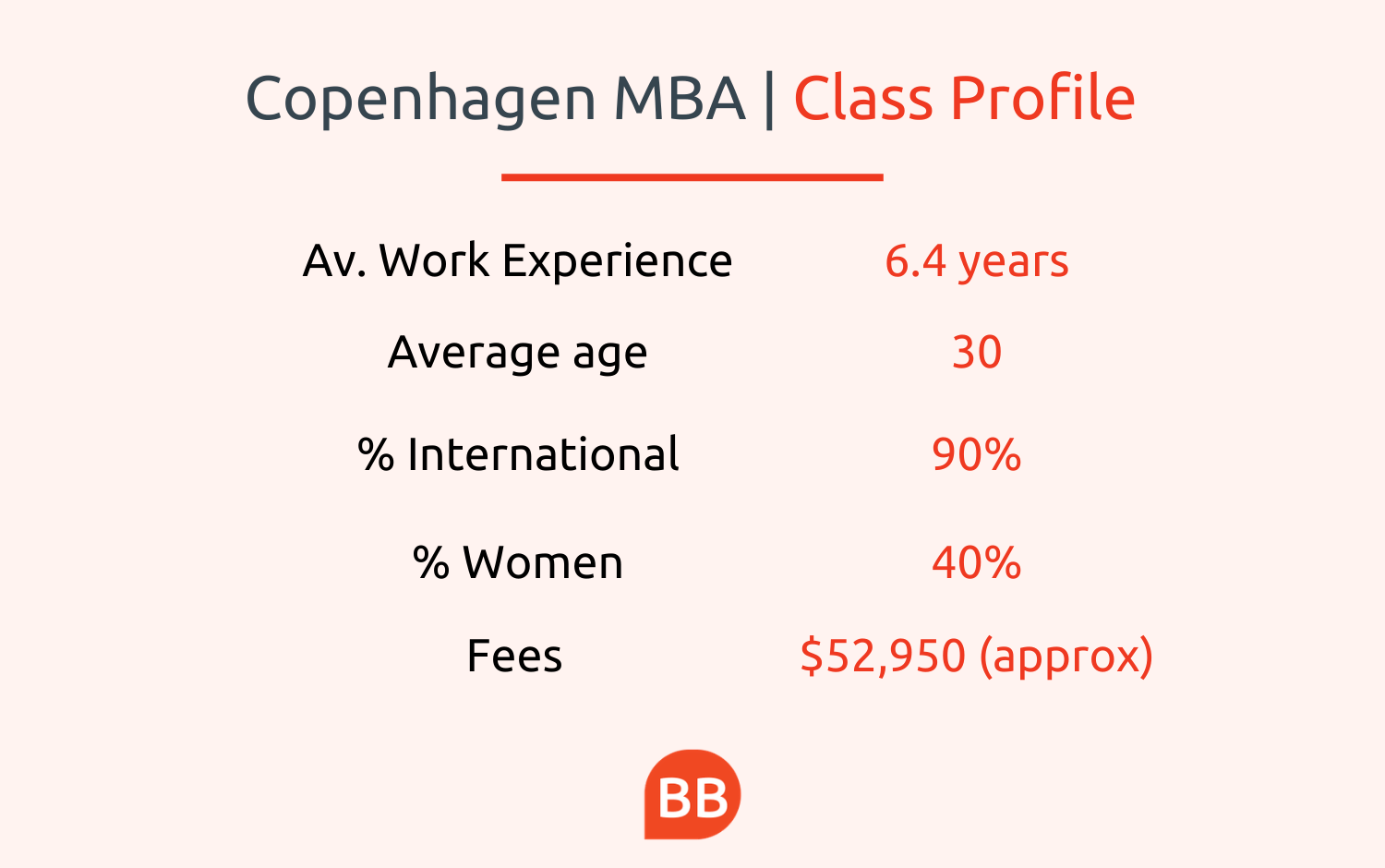 ---
What do you look for in Copenhagen Business School MBA candidates?
We look for young professionals with a strong professional background and an interesting personality—the personal component is equally important as the professional fit. A Copenhagen MBA applicant should be personally mature and ready to sustain an open mind.
Candidates should be ready to challenge themselves on every level while diving into new academic fields. International experience is also very beneficial since we have 90% of international students who work in a small environment, so we strongly encourage collaboration and support among the students.
---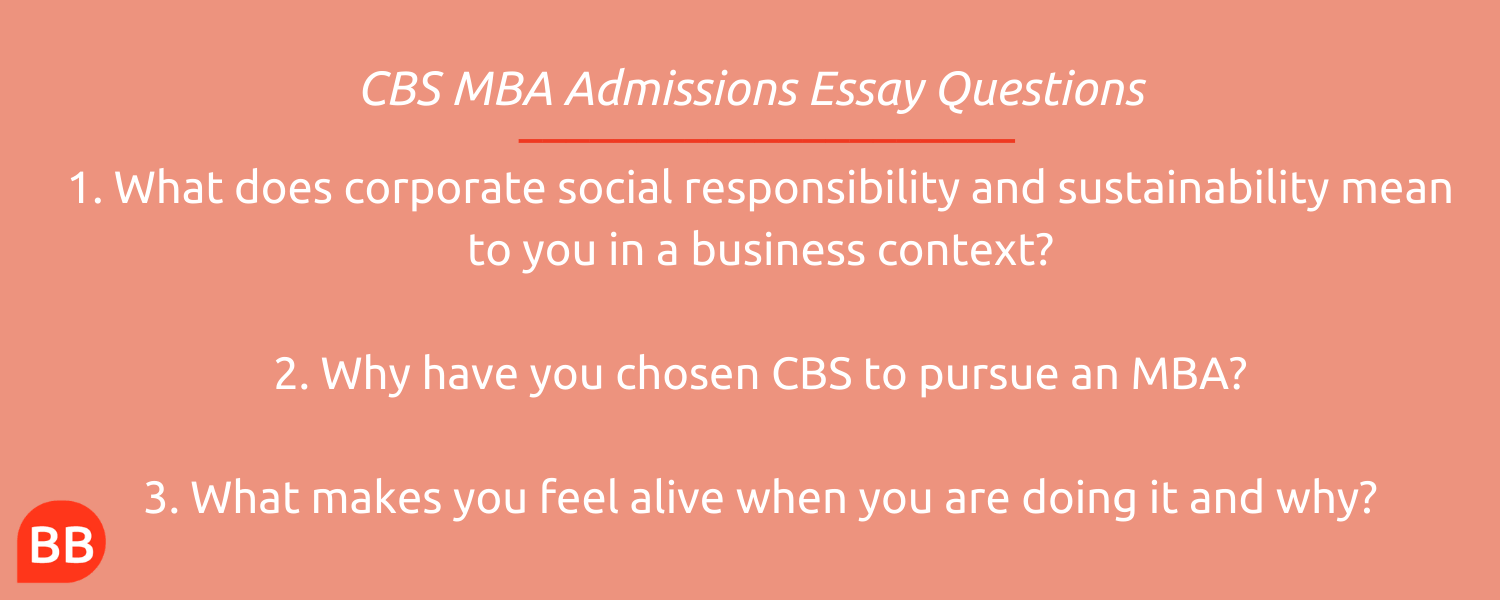 ---
What's the biggest mistake you can make in an MBA application?
We know our applicants apply to several schools, but it shouldn't be obvious in the application—impersonal or standardized essays and answers are easily spotted and disqualify a candidate immediately. Researching Denmark, the culture and the Danish job market is a crucial part of an application. Additionally, research about our program and concrete answers to why the Copenhagen MBA is the right program for the applicant is a must.
It's also a mistake for candidates to not answer all the essay questions, even if one of them is optional.
---
What's the strangest thing you've ever seen in an MBA application?
An applicant confused the MBA with a master's program and didn't submit GMAT or IELTS results—again, make sure you do enough research before applying.
---
What questions should candidates expect in their admission interview?
Applicants should be prepared to answer questions about their career plans post-MBA and show their research about the Danish job market.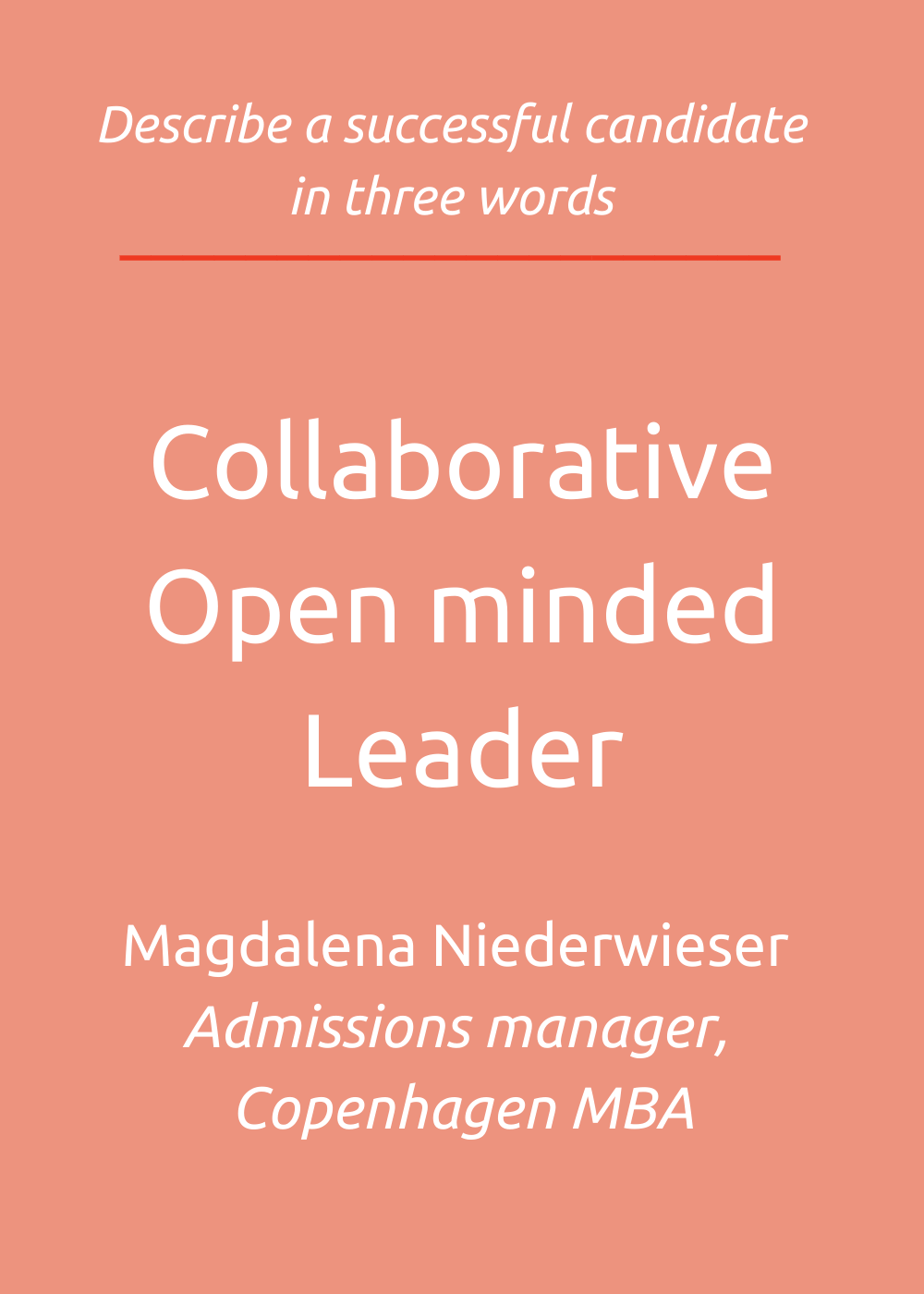 Another important topic in the interview is financing since the MBA is a big financial commitment, and we often experience that students underestimate the costs.
Since our Copenhagen MBA program is also strongly focused on leadership development, we address the applicant's leadership approach and experience in the interview.
We also appreciate questions from the applicants that show their interest and, ideally, go beyond the practical information found online or by talking to the Admissions Team.
---
Can you tell us one thing about the application process at CBS that most people wouldn't know?
Every candidate is hand-picked, and we place a lot of emphasis and work into creating a diverse class in the Copenhagen MBA. We are a small team and don't just browse through the application. We read every candidate's answers carefully and we have a discussion in the Admissions Committee about almost every candidate.
Student Reviews
Copenhagen Business School (CBS)
Related Content: