IE Business School is a hub of creativity and innovation, with a reputation as one of Europe's top business schools. The school was founded in the early 1970s by a group of entrepreneurs and has since fostered an entrepreneurial environment.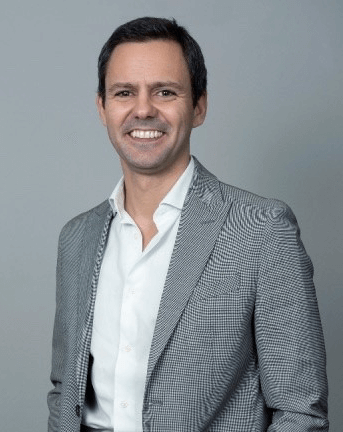 IE has a constantly evolving approach to education and offers students the opportunity to customize more than half of the MBA curriculum. During the Coronavirus pandemic, the school also pioneered a new 'liquid learning' teaching method using the latest cutting-edge technologies.
Landing a place at IE isn't easy. The school considers the entire application when evaluating applicants, from essays and academic performance to personality and fit. Even still the average GMAT score among successful candidates is 650. Above all else, IE looks for a diverse range of candidates for its cohort, so successful applicants have to show their individuality.
So how can you have the best chance of successfully applying to the IE MBA? BusinessBecause caught up with Andrea Longaretti (pictured), global head of recruitment and admissions at IE, to find out how to ace your IE MBA application.
---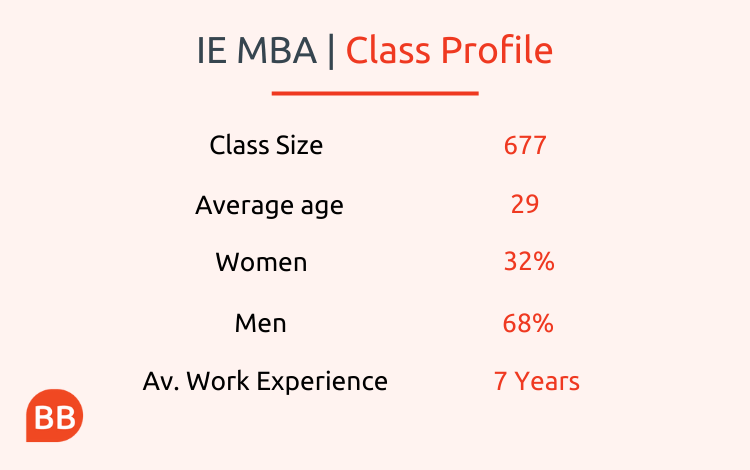 ---
What do you look for in your MBA applicants?
At IE, diversity, innovation, and entrepreneurship are the main pillars that we follow. We look for candidates with interpersonal skills who are very motivated, creative, and absolutely diverse.
We want to guarantee that in class you'll have a very strong network, in terms of professions, backgrounds, and academic backgrounds as well. So ultimately we look for a mixture to guarantee a very diverse and international network for students but also alumni as well.
---
What's the biggest mistake you can make in an MBA application?
The biggest mistake is to focus too much on the academic side of the application. We always take a holistic approach to our admission process, so the academic part is definitely important but we really want to get to know you. It sounds obvious but I always encourage people to just be yourself.
Try to show your interests, your strengths, basically the aspects that you can bring to class that are not necessarily on paper. During the interview especially, it's the moment when you can actually shine and prove that while everything you submitted in your application is true, you can also go much more in depth. You need to show something about you that's much more personal.
This is something that in most cases really makes the difference between one candidate and another. The academic part is kind of obvious, we see the grades and the university you've come from and that's definitely important, but also we have this more personal element and it's a combination of the two. So that's very important.
---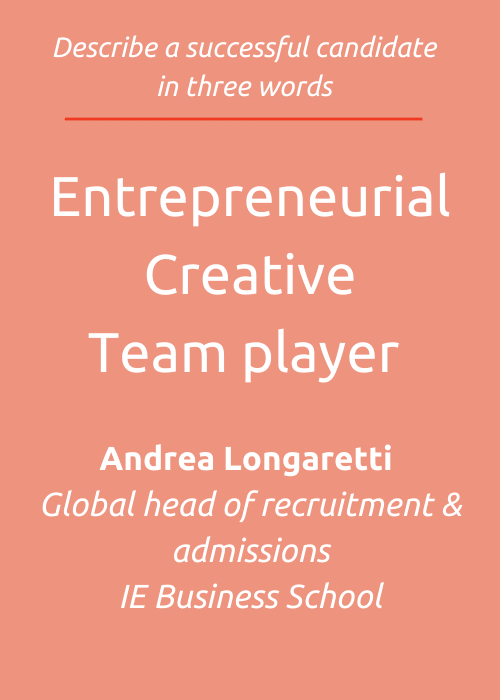 ---
What are the strangest things you've seen in an application?
During the admission process we ask for an essay where we try to get further information about you and your personal and professional life. You have the option either to write an essay or to send a video. In one case we received a wedding dance from a candidate. He provided it with his friends, showing his passion for dancing and his ability to collaborate with a team so it was kind of impressive, definitely fun.
Another time one of my colleagues had an interview with a candidate and while discussing their academic and professional backgrounds during the interview they discovered they were together at kindergarten! It was a long conversation and they didn't recognize each other at the beginning. They were both from the US so it was a huge coincidence.
We also ask for recommendation letters and once we received one from a very well known Hollywood actor from Los Angeles, which created a lot of noise within the admission team.
These things are great but it still depends on the rest of the application, it's a combination of factors. Sending in a video of you dancing says something about you, but we definitely need more elements to establish whether you should be admitted and whether this MBA is the right program for you.
---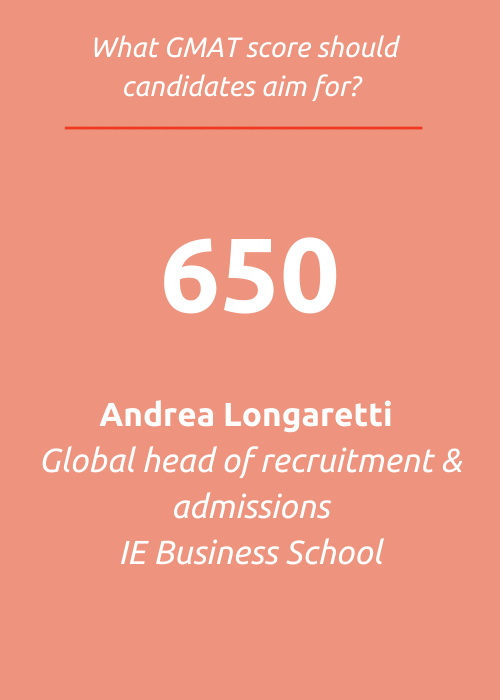 ---
What questions should candidates expect in their admissions interview?
You shouldn't expect too many technical questions. You might have some more specific questions but the overall idea of the interview and online assessment is based on trying to understand more about you than what you've already submitted.
It's a chance for you to say something about your professional career, you personally, and your goals. So it's going to be questions about:
- The way you think.
- The way you might face a challenging situation under pressure.
- Situational questions where you have to handle very different cultures which reflect the diverse class you will be in.
We want to be sure that you're a good fit. For us, if you get 700 in the GMAT it definitely says a lot about you, but still there are some parts where we want to know more, and that happens during the interview and the online assessment where we try to understand your thinking.
---
What's one thing about the IE MBA application process that most people wouldn't know?
Along with the standard admissions tests like the GMAT and GRE we run our own IE Global Admissions Test. This is something that's completely different to those tests as it's not a test where you study and take the exam and get a result. It's something focused on logical reasoning, and the objective is to measure how you take decisions under pressure.
It's a test you take online and you can't prepare. You have to rest, wake up, and sit the exam. It lasts about two hours and for us it gives basically the same indicators as the GMAT or GRE. So when applying you can decide to take either the GMAT, GRE, or IE Global Admissions Test. We don't give any preference to any of these tests because all of them bring to the admissions process something that we consider very valuable.
---
What's your top tip for IE MBA applicants?
Try to take advantage of the interview and the online assessment. During the online assessment we shoot very short questions at you and you have 30 seconds to prepare and one minute to reply, your answers are then automatically recorded. That's the moment where we see the way you think, so it's a good opportunity for you to shine and bring something else to the table.
Related Content: