An MBA is the world's most popular graduate management degree, but what is life really like at the world's best business schools? Is it all spreadsheets and pesky finance classes, or do MBAs have fun too?
To find out, we spoke to six MBA students around the world, studying at six very different business schools.
Read on to find out what it's really like to study for the three-letter credential.
---
1. Barbara Sanches, EMLYON Business School
What is a typical week's academic schedule like for you?
Well, the international MBA program can be divided into two parts, general courses and elective courses.
So, for the first half of the MBA, a week's schedule would be classes from 8am to 5pm, almost every day (sometimes even Saturday). It is indeed full time. There are many group projects and presentations. This makes the first six months really intense.
For the second half, it will depend on the courses you choose—for me, I had the whole month of May free to dedicate to personal projects, for example. Remember that you can choose a minimum of 10 electives and you won't know the schedule until after Jan/Feb. Since we also have the Entrepreneurial Leadership project, we can use the spare time to meet with team members and do fieldwork.
How much free time do you get and what do you typically do with it?
During the courses, we have most of our weekends fully free. In the beginning, since it was the most intensive part of the program, we usually used the weekends to work on assignments, rest from the heavy schedule, and also go out with MBA colleagues to get to know them. We also have a Christmas/New Years break, around 15 days of rest at the end of the year—I managed to go back home in Brazil for Christmas last year.
What's the best and worst thing about MBA life?
The worst thing is the intensive schedule at the beginning. We needed to be very organised in order to keep everything going in that period. Sleepless nights and an empty fridge were a constant part of my schedule as well! It's not all bad—the best part is the experience itself. Most of the cohort is in their late 20s/early 30s and it is a journey of discovery for everyone—about who we are, where we are going, and what we came here to do, so to experience that in that group was incredible.
How much does an MBA lifestyle cost?
You can find rooms for about $500 to $700 in Lyon. It depends on the location. The closer you get to the city center, more expensive it will be. I used to live pretty well on $1100/month (including rent, groceries, and other expenses).
---
2. Brady Dearden, London Business School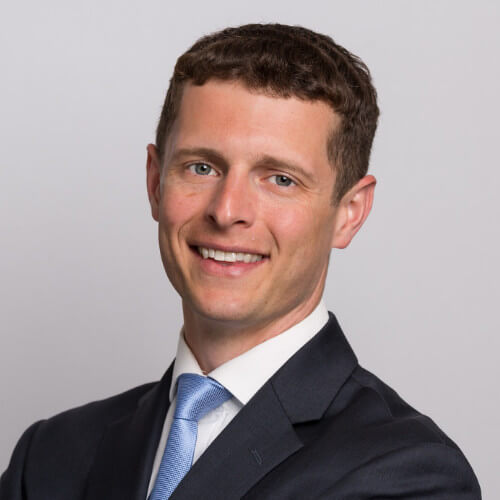 What is a typical week's academic schedule like for you?
As a second-year MBA student at London Business School, my typical week is composed of two or three half-day classes. Adding to my coursework, I am involved in the leadership of two school clubs—Military in Business as well as Tech & Media. Last year, I worked during spring-term as an intern with a cybersecurity startup in Canary Wharf. This term, I am working on my own startup idea. Fingers crossed!
How much free time do you get and what do you typically do with it?
I love London Business School for many reasons, two of which are the school's flexibility and its location. The terms are designed so students can take maximum advantage of academic learning while also balancing club and work opportunities. This means that there are some weeks where I have less free time than I would like and there are some weeks where I have an opportunity to freely research in areas that interest me, such as organizational behavior and leadership. I try and keep the weekends free so that I can enjoy one of my other reasons for choosing LBS: living in and exploring London.
What's the best and worst thing about MBA life?
The best thing about life at London Business School is definitely the people. I couldn't ask for a better community in terms of students, faculty, and alumni. Not only is the LBS community quite cosmopolitan in terms of its geographies and perspectives, but the people you meet in class and around the campus are kind, outgoing, and interested in helping one another. It's a tremendous culture.
I can think of two things that are tough about MBA life: one is early morning examinations! The other tough aspect is that sometimes there just aren't enough hours in the day to take advantage of everything LBS has to offer.
How much does an MBA lifestyle cost?
The cost of an MBA lifestyle can vary widely. I think it has a lot to do with the diverse backgrounds and career choices of the students. For instance, some students come to LBS married, some have children, and some are single. The school also provides many scholarships, which benefit students in a variety of ways. Of course, whatever your ambition, you will want to take full advantage of the London social scene.
---
Read on for more MBA student stories on page 2

---