When she was younger, every September was harvest season for Elodie Delonca's family.

Her parents were winemakers in France, and she remembers arriving home from school and joining her father in the factory, checking whether the wine making process was operating in full swing.

Elodie loved the factory, but the more she grew up the more she became involved in the tasting process. An appreciation for her family's craft has stayed with her ever since.

Growing up with parents who ran their own business taught Elodie the value of hard work. It also taught her commitment—her father would often work night and day—and the importance of managing people with respect.

"My dad was managing a big team," she recalls. "He was always treating them with true consideration, empathy, no matter their status. He told me how to approach every customer the same way you approach a worker."

With her upbringing, it's no surprise that later in life Elodie found herself on the MBA program at IESE Business School. Moving into business seemed inevitable, although getting there wasn't without its challenges.
---
---
Bless the change down in Africa
With an undergraduate degree in Engineering, Elodie began her career as a junior mining engineer in Namibia. It was part of a 10-year love affair with Africa that would take her to South Africa, Niger, and Gabon—she would end her career on the continent as a chief mining engineer.
The biggest challenge, she says, was initially finding her feet. Having to deliver as an outsider, she explains, has been the biggest challenge she's faced in every position she's held.
Overcoming it was tough. She was still young and inexperienced when she first began her career in Africa.
"Then I learned that to overcome it I needed to open up, to find the network that would be willing to give me the benefit of the doubt to start with, and then build on that," she says.
"I learned as well when you are an outsider don't hide, stay with it, embrace it, and have the humility to acknowledge it. When you are humble, I discovered that people are willing to help, to help you convert from an outside to an insider."
After 10 years in Africa, Elodie hit a pivotal moment of change in her life. Every three months she'd have time away from work. She'd use this to travel, but mainly to return home to France.
When it was time to return to work, she was always happy to, but one day that changed.
She was waiting for the plane back to Africa, she recalls, when she began to cry. She had never felt sad or afraid to go back to work before, she says. That's when she became pensive about the idea of moving back to Europe.
To transition from the "middle of nowhere" in Africa to Europe, she knew she'd need to pivot her career. An MBA was the next logical step.
---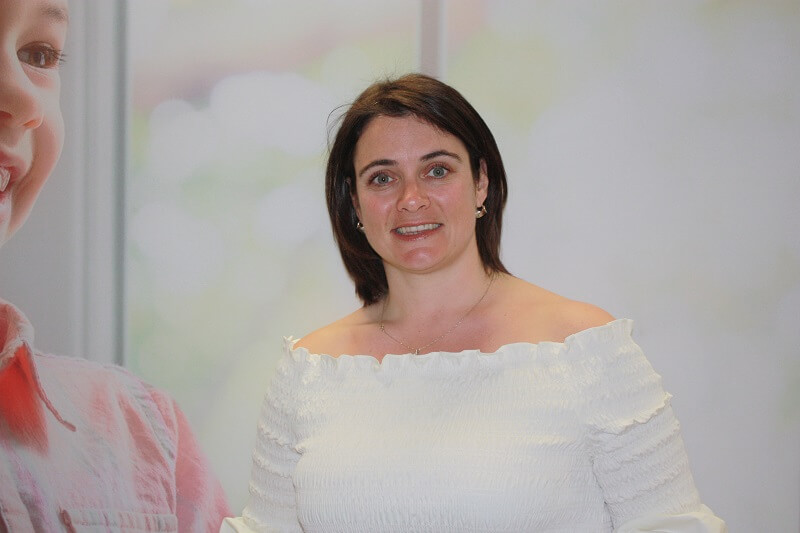 ---
How IESE Business School turned me into a leader
Elodie was hunting for an institution that not only knew how to train leaders, but who knew that first and foremost a leader is a person. The personal aspect meant IESE was the only choice, she says.
The personal aspect of the MBA at IESE Business School—which can be completed in 15 or 19 months—is mirrored in the curriculum.
Core modules Communication and Leadership—which focus on approaches to scaling the individual—are complemented by electives Crisis Management and Communication, Storytelling in Business, and one of Elodie's favorite modules, Personality, Self-Leadership and Happiness.
Elodie says the real value of her soft skill development on the MBA was that she discovered that she is capable of a lot more than she realized when she began.
"It converts you from an expert level to a leader level who can strive and be happy in every context, as long as you're sure of what you want."
---
---
Why you need an MBA with diversity
Diversity also aided her development as a leader. Exposure to a plethora of different nationalities and working backgrounds, she explains, pushed her to think from alternate perspectives.
The MBA class of 2020 at IESE is made up of 55 nationalities, and 84% of students come from abroad. Students come from the US, Brazil, India, and other parts of Asia, Latin America, and Europe. Women make up 26% of the class.
Elodie asserts that the diversity of working background is equally as important as learning to work with different nationalities. The current MBA at IESE has students from finance and consulting, retail, medicine, law, and nonprofits, among others.
"They have different ways of approaching things and thinking. I was challenged every day at IESE to embrace that to make sure the common goal is achieved," she says.
When she graduated, her new skillset meant Elodie moved into a role with energy firm, Primagaz France, in Paris. She began as head of innovation and new markets before becoming director of technical operations—her current role.
The most important part of her MBA journey, says Elodie, was realizing that she was a leader, a manager—the people skills she developed would become her "best friends", no matter the industry or position she found herself in.
Would she be where she is today without the IESE MBA?
"Definitely not," she says. "It's not only about the title I have on my business card; it's the 34-year old lady I became.
"The MBA helped me go to the next level even in my personal life. I moved from a doubtful, less mature, 30-year old operation manager to a very happy and fulfilled director."
Related Content: