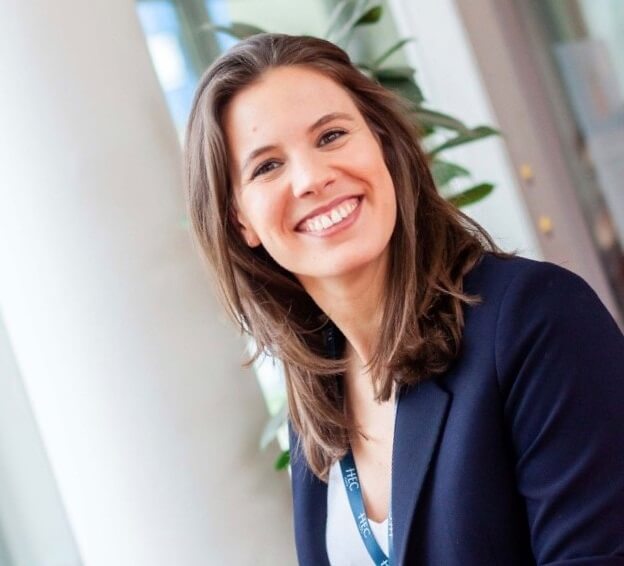 Both of Lucia Gonzalez Schuett's parents have MBAs and have always been willing to invest in education. Lucia not only shares her parents' mindset, she also understands from their successes the positive impact an MBA can bring to a person's career.
Today, she is reaping the benefits after graduating from the HEC Paris MBA.
She entered the classroom after more than four years at the Spanish fashion retailer MANGO. With no formal business education, she had worked her way up from sales and merchandising to retail management.
Lucia (pictured right) says she chose an MBA because she felt she'd climbed as high as she could without business school. A lot of her superiors also had MBAs.
Now, thanks to business school, she is head of retail projects at the French fashion firm Vestiaire Collective. It's a European-wide role that illustrates how an MBA enabled her to fast-track her career.
---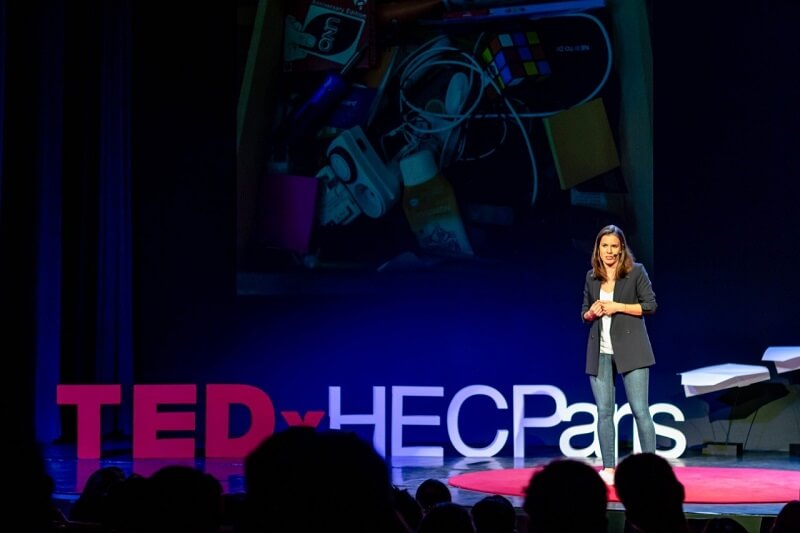 ---
How will the MBA accelerate your career?
Lucia says the MBA had a huge impact on her, equipping her with the acumen needed to receive the offer from Vestiaire Collective even before graduating.
"It's all about developing an overall view of business," she says. "You deep-dive into all these different areas: strategy, marketing, finance, to ultimately be able to put all those different pieces together. And just as importantly, you develop personally as well."
Jumping back into the industry was always her plan. She explains that having an MBA degree meant she was able to land a higher, more strategic role within a company whose values of circularity and sustainability are closely aligned with her own.
She partially attributes her success to how the MBA changes the way you think. Lucia is conscious of having a new way of interacting with her colleagues, and of having gained the skills to mediate between different departments.
"I always wanted to be one of the decision makers," she says.
---
Caroline Bour (pictured below, right) was working in London as the senior retail marketing coordinator for the boutique fashion brand Agent Provocateur before she joined the MBA at HEC Paris. She chose to pursue her degree after five years working in London. She was ready for a fresh challenge and wanted to return home to Paris.
Born and raised in France, Caroline moved around a lot as a child. Every four years they were on the road. That meant Caroline grew accustomed to dealing with and adapting to change.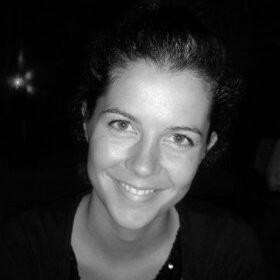 Throughout her life, Caroline could fit easily into a diverse, new group of people. She explains that during an MBA, you really hone those skills—there are 60 nationalities in the HEC Paris MBA classroom, with 93% of students international.
"I learned how to deal with loads of people from different backgrounds," she says. "It's something the MBA gave me that I still use every day with my colleagues and teams."
Caroline is now head of international merchandising for Etam. She landed the job after meeting company representatives at an HEC Paris Careers fair.
An MBA allowed Caroline to pivot her career from a small, niche lingerie retailer to a well-known, multi-national lingerie retailer headquartered in Paris with more than 1,000 stores worldwide.
The MBA, she says, speeds up the time it takes to land such a role. "I wouldn't have been able to be the project manager without the MBA."
---
Tips for using an MBA to boost your career
If you're looking for a similar pivot, Caroline says to do three things.
First, be honest with yourself about why you're doing an MBA. Do your homework on schools, speak to alumni, check the rankings, go to campus to get a feel of the culture.
Once you're there, she explains, make the most of it. Make friends, immerse yourself in the "biggest cultural melting pot" you'll have in your life, and embrace the challenge.
"What an MBA gives you is a 360 vision of a business, social intelligence, and a push to think outside the box," Caroline concludes. "It's a culture I will always carry with me."
Related Content: