It's time for another Applicant Question of the Week at BusinessBecause!

Every week, we give you the opportunity to ask one of our chosen admissions experts anything you want to know about getting into business school.

This week, our question comes from an anonymous applicant, concerned about the competitive nature of business school applications and hoping to improve their chances.

Their question is answered by Doron Israeli, associate professor of accounting at Nazarbayev University Graduate School of Business. Doron is also on the admissions committee for the school's MBA program.
---
Applicant Question of the Week
I'm a Biochemistry graduate, now pursuing my second year of a masters in genetics. I don't have a great GPA.
I would like to know my chances of getting into a good business school. I know it can be really competitive, and in most cases, it's engineers and commerce students that apply for these programs.
I'm really passionate about business, but I'm not really sure if my application will be considered, provided my average profile.
So, I want to know: what are the things I should probably focus on right now, to improve my chances of being accepted? And, what are the chances of any life science graduate to get through the application process?
---
The Answer
We have great news for you! Your application will not only be considered, but your chances of getting into a good business school are not much lower than those of an applicant with a higher undergraduate or postgraduate GPA!
At good business schools, such as the Nazarbayev University Graduate School of Business, the admission decision is based on the following five criteria:
The first is the applicant's previous academic credentials. These include UG as well as PG GPA, and scores on standardized tests, such as the GMAT or GRE.
The second criterion is based on essays. In essays, the admissions committee seeks to learn about the applicant's traits, ambitions, interest in pursuing MBA, potential contribution to the MBA cohort, and ability to take advantage of the MBA education in the future.
The third criterion deals with work experience. Usually, MBA programs are designed for candidates with some level of work experience. Significant work experience, not necessarily business-related, can certainly increase the candidate's chances.
Recommendation letters comprise the fourth criterion. The admissions committee expects recommendation letters from the applicant's employers, colleagues, business partners, and professors, but it is important that not all of the letters are provided by professors. At least one should be provided by the applicant's employer or business partner.
In these letters, the admissions committee should learn about the applicant's leadership skills, and her ability to collaborate and contribute to their organization, as it is seen by her supervizors or business partners.
The fifth criterion is based on an interview. During the interview, the applicant has the opportunity to express herself, provide answers to various questions, and impress the admissions committee.
Based on information provided in your question, you are only disadvantaged in one of the five admissions criteria: your GPA. However, you can certainly compensate for this weakness with a decent score on a standardized test such as GMAT and GRE.
In addition, to increase your chances of getting into a good business school, I would advise you to provide informative essays that convincingly tell your personal story: why you are interested in business education, and how you are planning to contribute to the diversity of the MBA cohort.
In your essay, you may also want to acknowledge and provide reasons for your relatively low GPAs. This would help the admissions committee understand that you are aware of your situation and are taking steps to address it. Also, be sure to find relevant people who will be willing to equip you with strong recommendation letters, and get ready for the interview.
In top business schools, the five criteria outlined above are applicable to any MBA applicant, regardless of her academic or business background. For example, at Nazarbayev University Graduate School of Business we analyze MBA applications from a holistic point of view and assess whether an applicant has the potential to contribute to the classroom and benefit from the MBA program. Hence, the answer above equally applies to a life science graduate.
---
Ask an Admissions Expert a Question!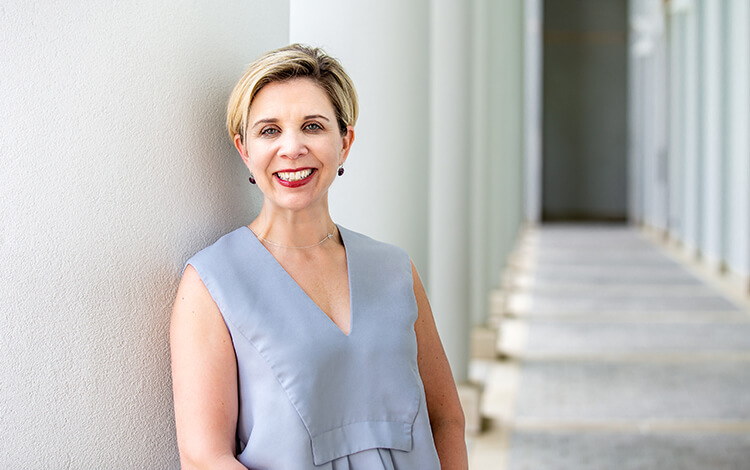 Next week, you'll have the chance to ask Melissa Rapp, associate dean of MBA admissions at Emory University's Goizueta Business School.
In this role, Melissa leads the team responsible for the recruitment, evaluation, and matriculation of students across MBA programs.
Prior to her role at Goizueta, Melissa was director of admissions for full time MBAs and MSMS programs at Kellogg School of Management, Northwestern University.
Got a question you'd love Melissa to answer?
Submit your question on our Twitter, Facebook, or LinkedIn pages, send us a message, or simply post a comment below!