India is home to over 47,000 international students from 164 countries worldwide. 3% of these are enrolled in MBA programs.

As it turns out, India is a great place for MBA students. With student-friendly visas, scholarship opportunities, and the benefits of studying in an exciting emerging economy—not to mention a lively and exciting culture to discover—more students are setting their sights to the East for their degrees.

Ishka Shriram, Nabil Hammad, and Nada Tarek all had the chance to visit three top business schools in India thanks to the Graduate Management Admission Council's (GMAC) annual Study in India competition.

GMAC offers successful international MBA applicants the chance to visit three business schools in India, to get a feel for the campuses, student life, and the culture.

We spoke to the three Study in India competition winners to find out more.
---
---
Top MBA Colleges
To find out whether a school is right for you, visiting the campus is important. For her visit to India, Ishka chose to experience the Great Lakes Institute of Management in Chennai, ISBR in Bangalore, and NMIMS in Mumbai—three very different institutions, and a world away from her experience of life and study in South Africa.
"I chose universities that were within proximity to industries applicable to my field of interest, as this allowed me to understand the scope for career advancement and internship opportunities if graduated from them," she explains.
Nabil, from Egypt, chose to visit the SP Jain Institute of Management and Research in Mumbai, the Indian School of Business in Hyderabad, and ISBR Business School in Bangalore.
"Every campus has a different feeling," Nabil recalls. "At SP Jain, you feel like you are in the heart of the city. At ISBR, they have their own student lifestyle which feels like one big family."
Nada, also from Egypt, chose to visit the Great Lakes Institute of Management in Chennai and the International Management Institute in Delhi.
Nada struggled to find work after completing a diploma in Human Resources back home. She says her experience in India gives her hope for her future. "I need to improve myself more and an MBA will certainly add value to my personality and career."
---
---
Exciting career opportunities
As the fifth-largest economy in the world, India is an attractive option for anyone with dreams of making it in the world of business. India is also home to over 7,700 technology startups, adding over 1,000 in 2018.
For Ishka, India's rapidly developing economy was a key reason she chose to explore an MBA there.
"[India] is constantly at the forefront of innovation [and] the MBA programs offered by the universities that I visited all integrated a career-focused curriculum into their courses," she says.
Nabil, who is considering an MBA after four years in engineering, hopes to learn lessons from India that he can apply back home.
"The attraction here is that the economy is stable and education is world-class," he says. "I hope I can start my MBA here as I believe that from India you can invest in your own country."
---
---
An MBA destination like no other
While neither Ishka, Nabil, or Nada had spent much time in India before visiting their chosen business schools, they all returned with glowing reports of the country.
"I have made amazing friends for life, discovered different cultures and types of food, and most importantly I was provided with valuable tools to help me make the right choices in order to achieve my career goals," Ishka reports of her experience.
The warmth and hospitality of the people is what stood out for Ishka the most. People in India, she says, were always prepared to go out of their way to accommodate her and make her feel comfortable.
For Nada, the trip to India was her first time abroad and she is determined to return for an MBA degree. "I'm sure if I did my MBA in India it would definitely be a changing point in my career," she says.
---
Advice for international MBA candidates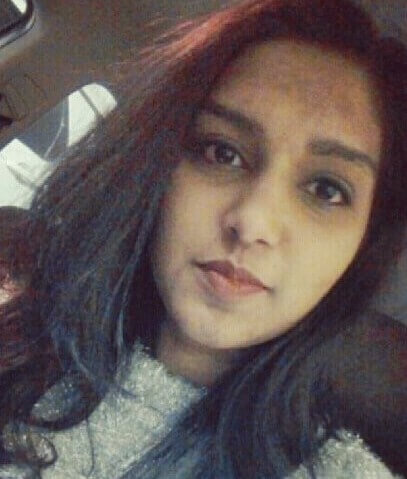 What should international candidates who are considering studying in India do next?
Ishak says the MBA programs she experienced lived up to the kind of careers-focused curriculum she was after.
She says prospective students should research the different programs on offer well in advance of an application to find the right fit. The Study in India competition, she says, is the perfect way to do it.
"Having an MBA will speak volumes about my determination to learn and grow," Ishak explains, "and [the competition] gave me the opportunity to research the different MBA programs offered before embarking on it."
Related Content: