For most HEC Paris MBA students, a career transition happens after finishing the degree program. For Ashley Lewis, her career transition actually had begun much earlier. After starting her career in the finance industry at the age of 16, she found herself working at Goldman Sachs but with a deeper ambition to use her finance and business skills to make a difference.

In 2010 she made the bold decision to step away from a traditional career trajectory in finance—her employers until then had included both Goldman Sachs and The Vanguard Group—to move to rural Togo to serve as a Small Business Consultant with the United States Peace Corps.

"I wanted to focus on improving the livelihoods of less advantaged people," she says, explaining why she chose to work as a consultant within the Peace Corps' Small Enterprise Development Program.
---
Working with the US Peace Corps
While in Togo, Ashley helped social entrepreneurs grow their businesses. One of her projects linked fashion buyers to a women's cooperative, helping increase the artisans' sales by 500 percent. Another educated entrepreneurs about financial management and accounting. Yet another project brought solar power to microfinancing institutions. As is typical of all Peace Corps volunteers, Ashley was living alongside the people she was helping. Her salary was $8 a day.
"From Goldman Sachs to living on $8 a day was a very different life. I learned more about community, what was necessary, and how to build products and services for the underserved. It was one of the best life educations I've ever received," Ashley explains.
Through these experiences Ashley was able to launch an international career in impact investing and impact-driven venture capital. After her experience in Togo she joined LGT Venture Philanthropy and moved to Thailand and Uganda.
Deeply convinced that investing in entrepreneurs who are solving the world's toughest challenges was meant to be her life's work, Ashley joined the HEC Paris MBA in 2014. She chose HEC Paris because of the diversity of its students, its certificate programs, the flexibility to do a longer-term internship while in the program, and the wealth of its connections on the African continent.
Ashley is part of a growing trend of HEC Paris MBA graduates who are passionate about Africa, either because they were born there or have worked there, and who have decided to move back after graduating.
---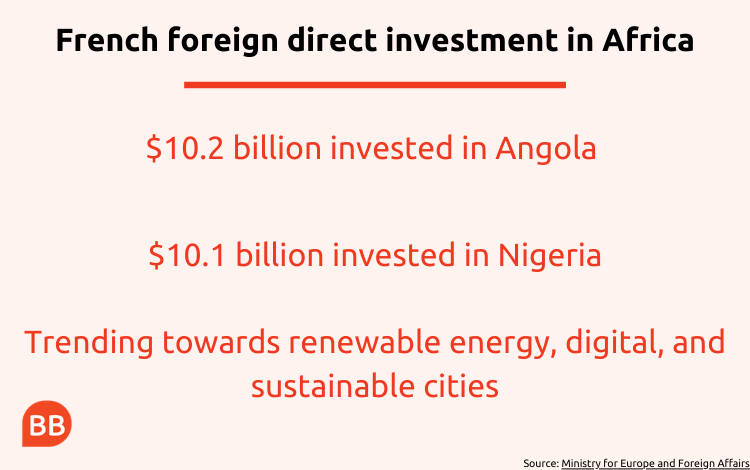 ---
Giving back to the continent
After graduating from the MBA program in 2016, Ashley set up her own business, Invest with Impact. The company educates, mentors, and places talent into investment roles within impact investing funds. They also work with funds to help them narrow their hiring processes and find the right candidates.
"When I was making the transition into the impact investing sector there were few resources to help me better understand what my career trajectory would be, what the interview process was like, and how to navigate the transition," Ashley says. "We're proud to be the only organization that focuses exclusively on impact investing careers. Since 2016 we have helped hundreds of clients explore the sector and land their dream impact investing job."
Ashley is an impact investor herself and strongly believes that providing access to capital and education are the best ways to grow a business. Along with Invest with Impact, Ashley also leads the Africa practice for Accion Venture Lab, a seed-stage venture fund for fintech startups that improve financial access for the underserved.
Ashley is based in Lagos, Nigeria, but is able to work across the continent sourcing potential deals, serving on company boards, and representing her group's work across the region.
She has also set up the HEC Paris alumni chapter in Nigeria, and currently serves as its President. "After graduating from the program, I tapped into the alumni network in France, and I wanted to continue that in Nigeria. We have a small and mighty chapter here—people from banking, oil and gas, consulting, and finance, so it has been a really great community to build," she says.
"Africa in general, and specifically Nigeria, is a focus country for HEC Paris, so it's great to see more people from the university come here and spend time with the chapter members and bolster the relationship between both countries."
Not only did HEC Paris help Ashley launch her business, it also helped her relocate back to the African continent. That's where she plans to focus her career for the foreseeable future. After a decade of moving across four continents, she's excited to call Lagos home and work with the best and brightest entrepreneurs in the region to help more underserved people gain access to critical services.
---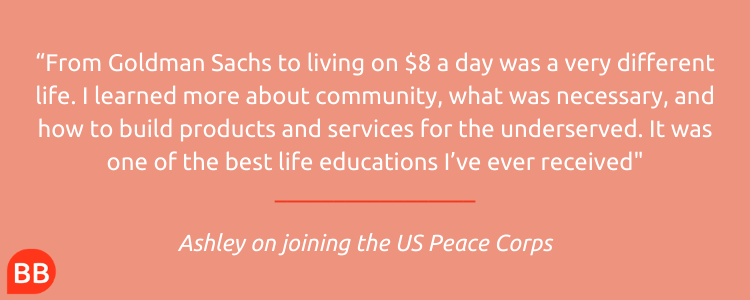 ---
Investment opportunities in Africa
The Financial Times reported in August 2019 that after over a year's delay, Nigeria signed a continent-wide trade agreement, boosting a pact that could become a mirror of Europe's single market, across Africa—it aims to remove 90% of tariffs, giving free movement to goods and services.
France has also invested heavily in the African continent since the early 2000s. Angola has received over $10.2 billion in foreign direct investment—Nigeria has received over $10.1 billion—and there has been a growing trend towards renewable energy, digital, and sustainable cities.
Jean-Paul Ntungicimpaye says that the growth perspective of Africa is one of the reasons many Africans studying in Europe or the US are moving back—he's an HEC Paris MBA graduate from 2018.
He initially studied engineering, but then moved into management consulting in South Africa before the MBA. Now, Jean-Paul is an investment professional for AfricInvest, an investment group with about $1.5 billion under management.
The group manages several funds, from venture capital to mid-cap funds. Mid-cap funds look to invest between $20 million and $50 million in prospective companies. Jean-Paul is solely focused on mid-cap funds, and the group's mid-cap funds are focused on investing in established/mature African companies.
Day-to-day, Jean-Paul screens new opportunities sent in by investment banks, discusses potential investments, visits companies, and carries out due diligence.
---
How the MBA introduced Jean-Paul to investing
In the first few weeks of his MBA, Jean-Paul attended an Africa Club event. He met the CIO of a French impact fund focused on Africa—a career path yet to cross his mind.
He was impressed by their work and ended up completing his summer internship with the fund after reaching out to the CIO—he spent one month in Paris, then two in Ghana. "That really got me hooked," he says.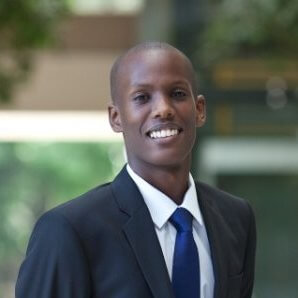 The fund worked closely with AfricInvest, and after mentioning he wanted a career than spanned the African continent, the CIO introduced him to his contacts at AfricInvest. After discussions he landed his current role.
In it, Jean-Paul is helping tackle one of the main issues facing African companies seeking to grow: access to capital.
"Being a part of that element of providing capital for those companies to grow and bringing on board skills, in terms of governance and frameworks, can really help these companies to grow."
And the future of the African economy?
"I'm optimistic," he says. "We feel a need to give back to the continent, and if you've been privileged enough to get these skills in Europe, a part of us feels the need to come back and contribute."
Related Content: