In between his work for Swiss technology firm Comet Group as head of business development, Patrick Schuler recommends stand-out MBA candidates to China's top university. He was a student there once, and completed the fabled MBA triple jump—changing function, industry, and location after his MBA in China.

When speaking with applicants to the Tsinghua-MIT Global MBA Program, a collaboration between Tsinghua University School of Economics and Management (Tsinghua SEM) in Beijing and MIT Sloan, Patrick runs an acid test.

"I try to see if they have an open mind; if they're willing to face challenges in a foreign land; if they've made that first step to show an interest in China," he says.

To get accepted into Tsinghua University, MBA candidates must be interviewed on-campus by a panel of five interviewers. The admission decision is made by the five interviewers and approved by the admissions committee. Patrick's role as a senior alumni ambassador is to recommend the best candidates to go through the admission process.
---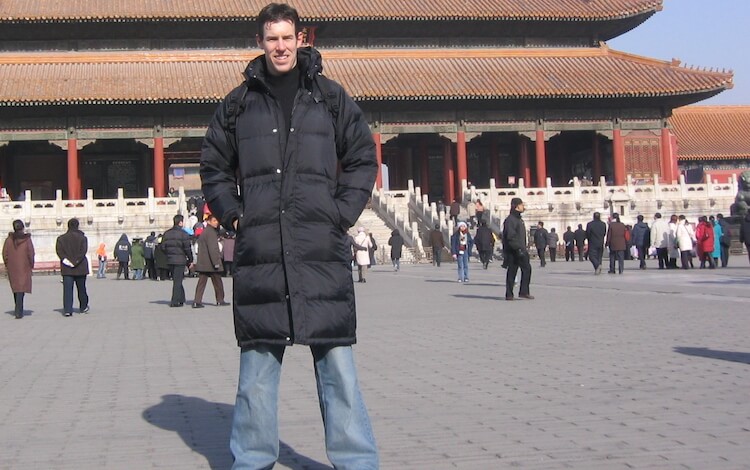 ---
First step to China
Patrick was drawn to China after five years working as a project manager and engineer for Siemens in the San Francisco Bay Area. He'd just turned 30 and enrolled in a full-time MBA program at HEC Paris in France, keen to use an MBA to change from a technical to a business person, he says.
During his first year at HEC Paris, he made friends with a group of Chinese classmates. They raved about China's booming market and future potential.
"I became intrigued," Patrick explains. "I took a week off at Christmas and went to China to visit schools in Hong Kong, Shanghai, and Beijing. Then I learned about Tsinghua and how it was like the Harvard and MIT of China combined.
"When I went to Tsinghua's campus, I fell in love with it," he continues. "It was so different; so big it took me 30 minutes to cross it by bike. The MBA staff connected me to some Chinese students and I ended up spending the new year in Beijing!"
After that, Patrick decided to study there. He took up the dual degree option for his second year, completing his MBA studies in France and moving to Beijing for the Tsinghua-MIT MBA.
---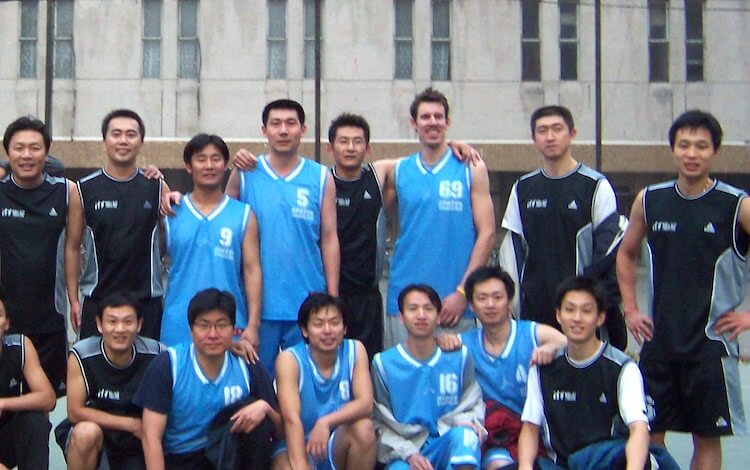 ---
Making the switch: 3 steps
Living in China for the first time was an adventure, Patrick says. He remembers how all the classroom signs at the time were in Chinese. At the time, hot water in the campus accommodation was only switched on for one hour in the morning and two hours at night. "Things have improved a lot since then!" he smiles.
Patrick made friends through playing basketball, winning the university's internal basketball tournament. He visited the NBA's office in Beijing during his MBA. He went on trips to Mongolia and the Great Wall, and watched the 2008 Beijing Olympics.
When it came to his career, Patrick came with a clear plan. He wanted to change track completely and move into a strategy role in China. Here's how he did it:
---
Step 1: Build a network
While the campus accommodation was then still a little outdated, Patrick says the school itself was state of the art. "The furniture, equipment, buildings; everything was new!"
In class, Patrick built strong connections with his MBA colleagues—a mix of Chinese, international students, and exchange students from MIT.
Tsinghua graduates 40,000 students a year across all its programs. Its alumni include current Chinese president Xi Jinping. Using that all-star network, Patrick says, helped him take his career to China. "From the peasant to the CEO, everyone knows Tsinghua in China," he says.
---
Step 2: Tailor your experience
Patrick used his MBA to pursue his specific career goals. For his final thesis, he looked into strategies for how Chinese consumer electronic firms—like Haier and Lenovo—can expand abroad. He took strategy courses as well as intensive Chinese classes.
"Speaking French, German, English and now Chinese, made me a unique candidate for a middle-management position," he says.
---
Step 3: Job search strategy
When searching for a post-MBA job, Patrick started by looking at strategy positions in European companies based in Beijing, where he could use his unique background and strengths.
He joined a major French energy company as the only locally-hired international in the Beijing office. There, he acted as a bridge between his French and Chinese colleagues, focused on expanding the business in China. His boss was a Tsinghua alum.
"That definitely helped! She knew the quality of the people who go there."
---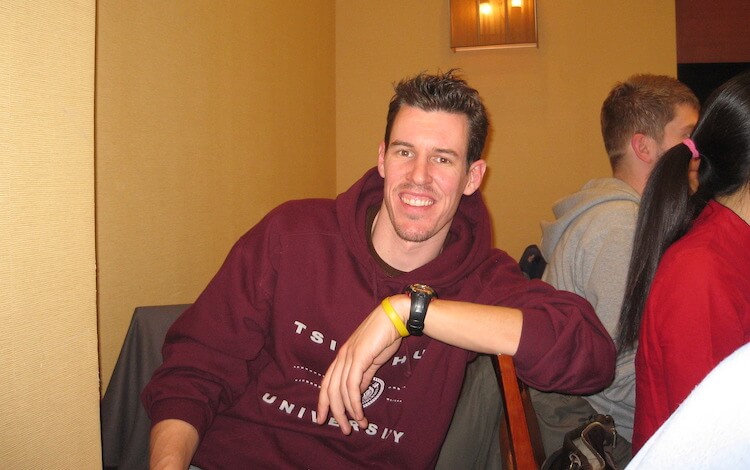 ---
Changing your career: Patrick's advice
For MBA candidates wanting to change their career completely and make the MBA triple jump, Patrick has the following advice:
"Don't wait until the last minute to start your preparation," he says. "Even before your MBA, you have to think about what you want to do after it.
"Look at the different courses on offer and make sure you're signed up to those that fit. During an MBA, you can also do an internship. Do it—even if it's unpaid! Do it for the brand name of the company—they will either hire you after it or you'll get free experience.
"When it comes to looking for jobs, be prepared to take your time. When I graduated, I studied Chinese for another three months to prepare for a career in China.
"Most MBA students expect huge increases in salary. Coming from Silicon Valley, I first had to take a big cut, but in the long term being in China helped me tremendously."
---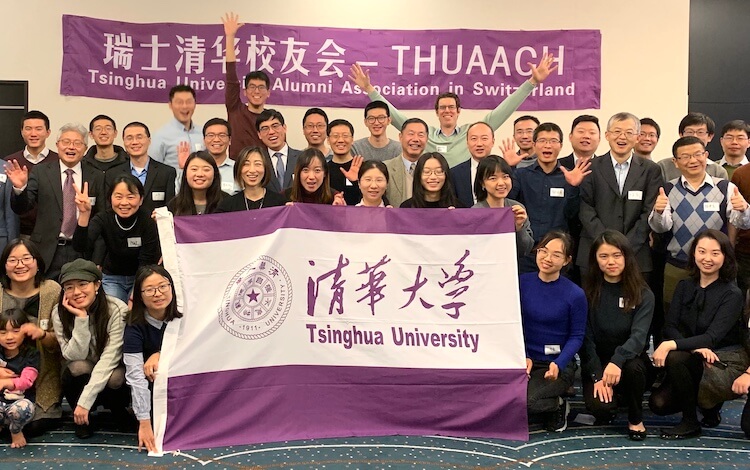 ---
Today, Patrick is back in his native Switzerland, living with his Taiwanese wife who he met in China. At Comet Group, he reports directly to the president, looking at opportunities to expand the company's scope in existing markets and tap into new markets. He travels to Asia every quarter.
Patrick is still involved with Tsinghua too, supporting its startup incubator x-lab, and helping MBA candidates who want to set out on the same path he did.
"Any international business values experience in China—living, studying, doing business there, and understanding the Chinese mindset," he says. "I am the first non-Chinese Tsinghua alumni in Switzerland who has work experience in China and speaks Chinese—it's my lifetime asset and differentiator.
"The MBA is a fast-track way to make that break, start afresh in your career, and change paths," he continues. "The Tsinghua-MIT MBA give you that 'wow factor'; it gives you immediate respect in China; and it takes you where you want to be."
Related Content: