I was rejected from an MBA program, and don't know why. What are some common reasons?
Dear BusinessBecause,
I've wondered whether it was my essays, my GMAT, my experience, or something else.
How can I figure out the reason that I was declined?
This week's applicant question was sourced from a professional hoping to apply to MBA programs again in the next cycle who preferred to remain anonymous.
---
The Answer
---
This week's Applicant Question is answered by David White, co-founder of admissions consulting firm Menlo Coaching.
There are several reasons why MBA applications can be declined:
1. Your GMAT or GPA was below school averages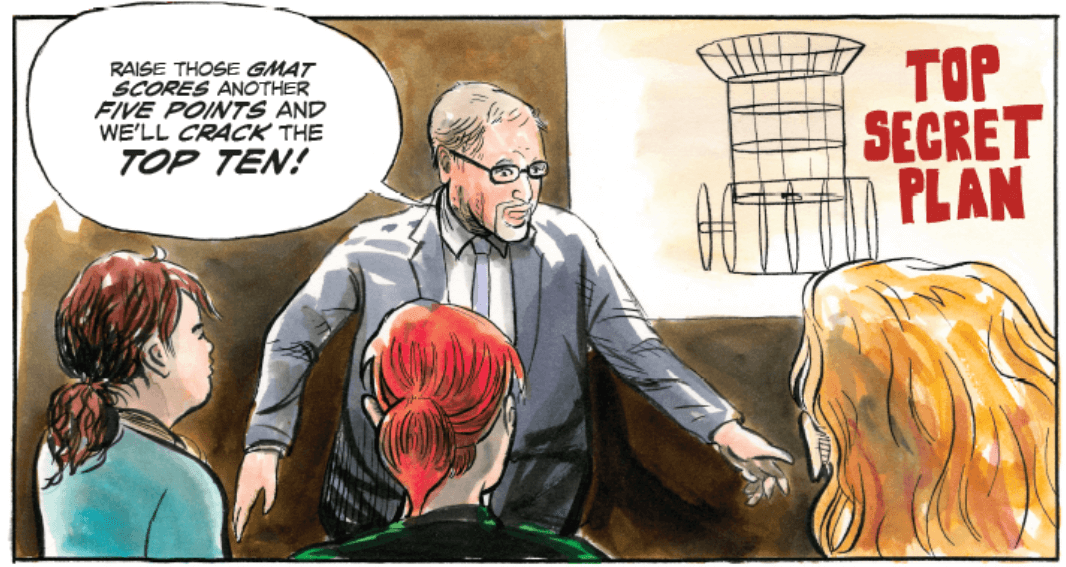 Images from Diane & Chad's Excellent MBA Adventure
A low GMAT or low GPA can be a problem for two reasons.
First, it could suggest that you may have difficulty completing the coursework in your target MBA program.
An MBA program is a rigorous degree involving coursework in areas like finance, accounting, and data analysis, and admissions officers want to be sure that you would succeed in these courses.
Second, GMAT and GPA are a part of some MBA rankings, such as the US News MBA ranking.
So, if your GMAT and GPA are below your target school's averages, the school may worry about your impact on their future rankings.
As your GMAT and GPA decrease, the school will be asking the questions "What does this applicant bring that is valuable enough to offset their GMAT and GPA? Could we find an applicant with a similar professional background who has a higher GMAT and GPA?"
If you're unsure whether your GMAT and GPA are competitive for your target schools, you can get a basic idea by entering your stats into an MBA admissions calculator, like the one produced by our industry colleagues at MBA Admissions Advisors.
---
2. Your work experience was too short or too long
Most top MBA programs enroll students with an average of four to five years of work experience.
If you hope to enroll with only one or two years of work experience, an MBA program will be worried about two things.
First, will you be appealing to post-MBA employers? Many post-MBA employers prefer to recruit graduates with more work experience.
Second, will your short experience give you enough material to make valuable contributions to classroom discussions?
If you are still at the very start of your career, you may have fewer meaningful experiences to share with classmates.
The difficulty of winning admission with only one or two years of experience is borne out by the data table at the bottom of the Poets&Quants article Can You Be Too Young for HBS?.
It shows that in the Harvard Business School Class of 2017, only a single student (out of 930) was admitted with a single year of work experience.
If you hope to enroll with six or more years of pre-MBA work experience, schools want to make sure that an MBA would still add value to your career.
If you have six years' experience, you may already be in post-MBA level roles, and therefore derive less benefit from the degree.
On the other hand, if you're six years out of college, but still in a job that is commonly held by people only two years out of college, your career progress may have been so slow that it is uninspiring.
Many older, more experienced students have a very specific reason to pursue the MBA at that point—for example, military veterans who needed to finish an eight year service commitment before enrolling in the MBA.
---
3. Your career plan was not realistic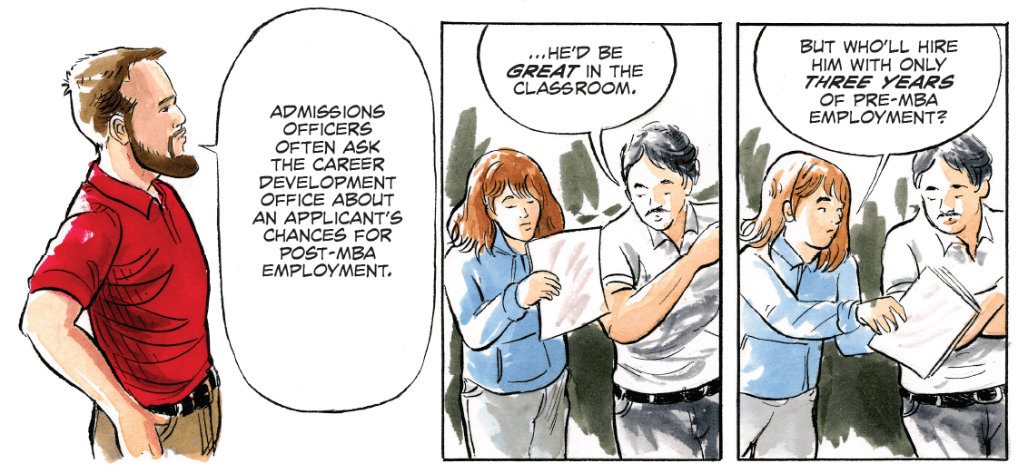 MBA programs want you to succeed, and a big part of that is getting a great job when you graduate.
If you set a goal that is overly optimistic— becoming a venture capital or private equity investor with no prior experience in the field—or you show that you simply aren't familiar with the recruiting process for your post-MBA career goal, this can cause the school to worry that you either won't get a job, or won't be satisfied with the job you do get.
Setting a realistic career goal is part of making a successful MBA application.
We published an MBA reapplicant case study in which showing knowledge of the management consulting recruitment process was the key difference between rejection in year one and acceptance in year two.
---
4. You did not demonstrate fit with your target school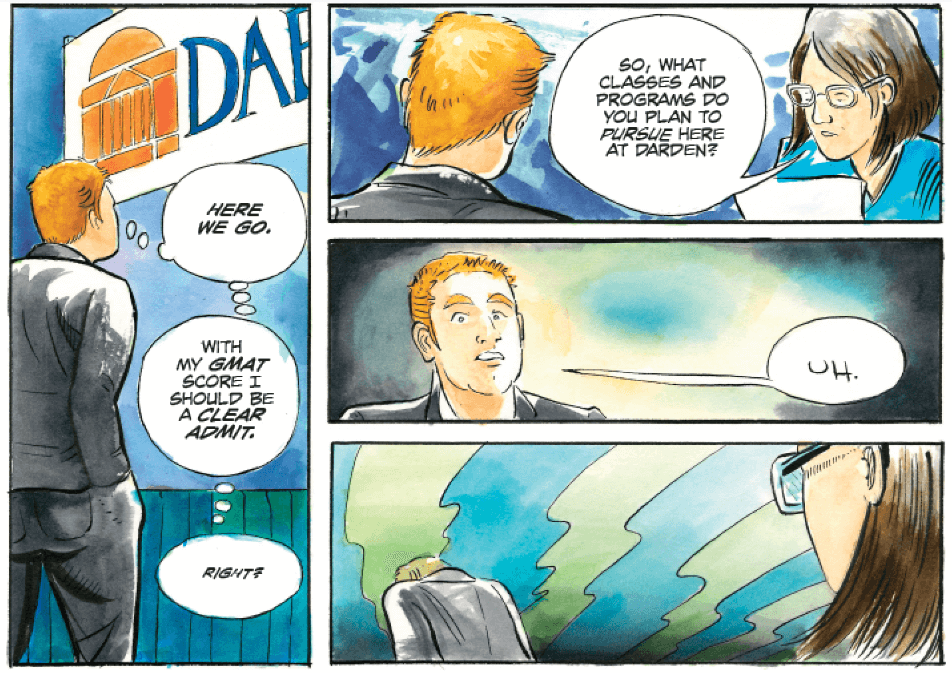 Schools want to recruit students who aren't just searching for the highest ranking school that will accept them, but want to enroll students who know all about the program and have a distinct idea about how they will benefit from it and give back to it.
This comes through in career goals essays, where you describe how the school's resources will help you to advance your career, or in essays that ask about how you will give back to the school.
Showing the quality of the research you've done, for example by visiting campus, can help you perform well in this regard.
---
Sometimes there's no reason at all
Especially at top schools such as HBS and Stanford GSB, many well-qualified applicants are turned away because there simply aren't enough seats to admit every qualified applicant.
Robert Joss, Dean Emeritus of the Stanford GSB, once remarked that he could double the size of the class without any impact at all on student quality. There are some cases where you can do everything right and still be declined at a top school.
With this list of reasons, you'll be able to make an educated guess about what might have gone wrong with your MBA applications, and figure out what you should do differently next time.
---
Ask an Admissions Expert a Question
---
Next week, you'll have the chance to ask Jacey Jones, admissions consultant at Admissionado, anything you like about getting into business school.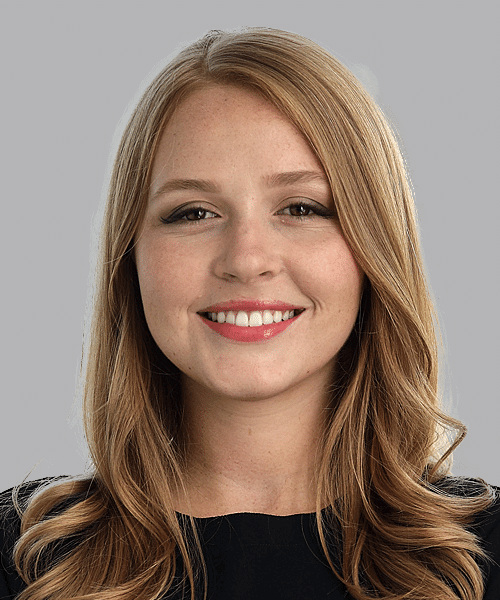 Jacey has a background in asset management, having worked with Goldman Sachs for three years after college.
Today, she helps business school candidates work out what makes them unique, helping them land a spot on their dream programs.
She herself holds an MBA from Wharton.
Got a question you'd love Jacey to answer? Submit your question