Should you choose a one-year MBA or a two-year MBA program?
Applications to one-year MBA programs rose twice as fast as applications to their traditional two-year counterparts between 2017 and 2018. As more top business schools unveil their own one-year MBA offerings, you might be left wondering whether this faster route to an MBA is right for you.
Whichever option you choose, you can expect similar academic content, but in other ways these two programs offer quite different experiences.
---
Two-year MBAs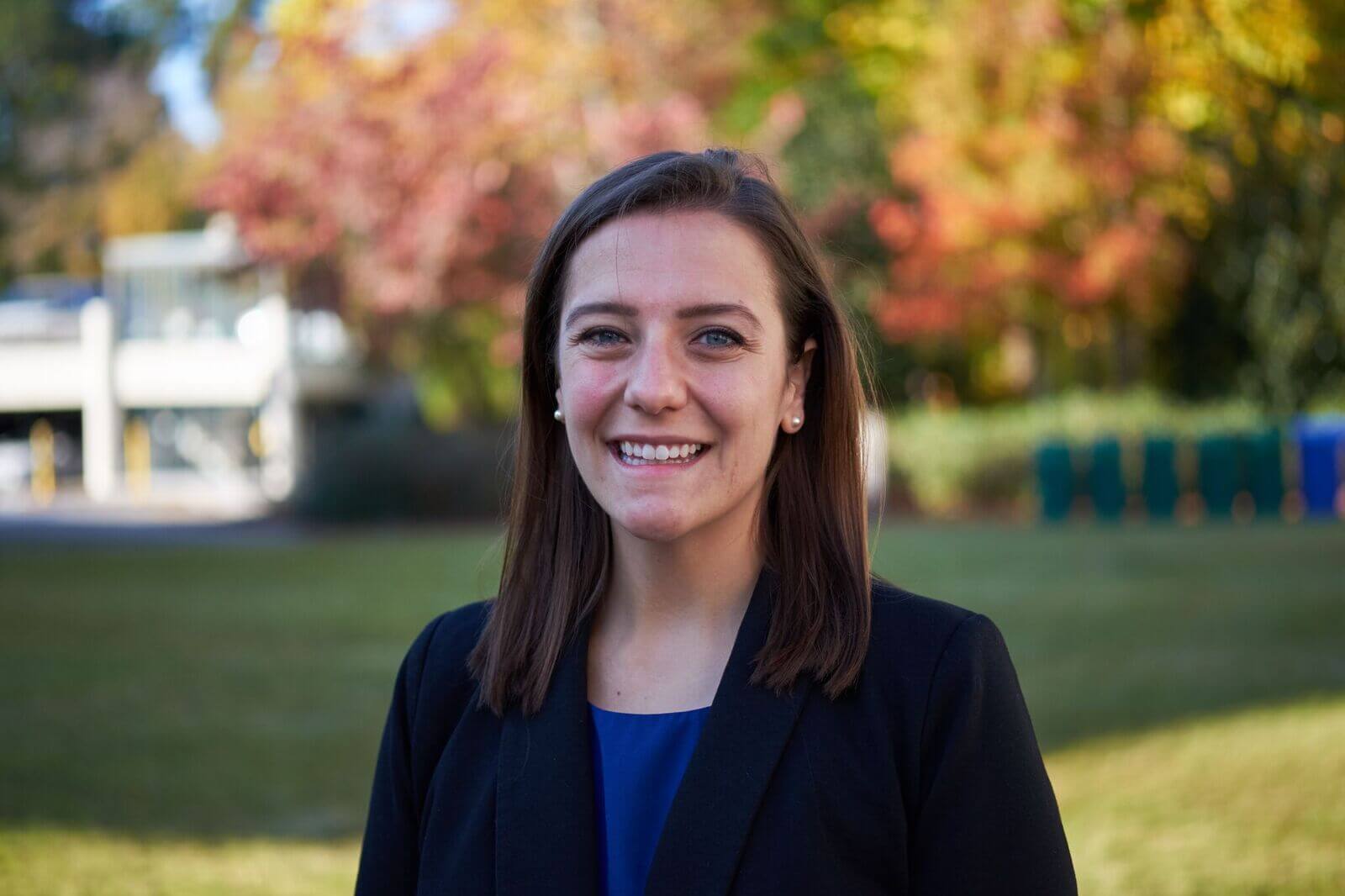 In the US at least, two-year programs are the more traditional option. In a two-year MBA, students study their core and elective modules over two academic years and take a summer internship in between.
This internship gives students the chance to explore a new role and build up experience in their target industry if they're attempting a career pivot.
"A summer internship acts as a proof-point and a pipeline into certain industries," explains Brian Mitchell, associate dean for full-time MBA programs at Emory University's Goizueta Business School.
According to Brian, having this extra time to explore, and to complete an internship, is the main differentiator between one and two-year MBA programs.
Certain companies, such as investment banks, only hire from a pool of applicants who have completed their summer internship, Brian adds. For applicants who want to enter these roles, completing a two-year MBA is the best option.
"In a two-year program, you have a little more time, and can use your summer internship to try things out," he notes.
This was Catie Mannarino's goal when she decided to pursue the Two-Year MBA program at Goizueta. Prior to the MBA, Catie worked as a financial analyst with hospital network, UW Health.
Hoping to accelerate into management positions, Catie decided to attend business school.
With its small class sizes, tight-knit community, and abundant travel opportunities, Goizueta quickly stood out.
"I knew I wanted to take advantage of as many of these opportunities as possible," Catie recalls. With two years of study, she feels she is able to do so.
During the summer, Catie landed a three-month finance internship with Delta Air Lines. Having gelled well with the company, she's beginning their MBA Finance Rotational Program when she graduates from Goizueta in 2020.
"The internship ensured that I was a good fit for their culture," she reflects.
---
One-year MBAs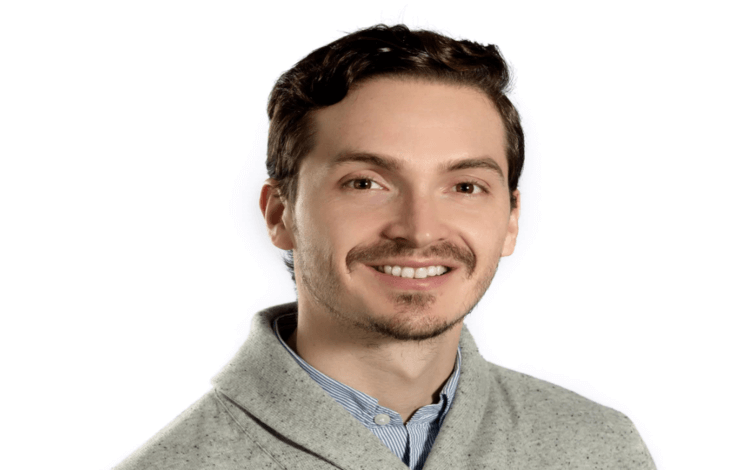 On the other hand, a one-year MBA is a great career accelerator for students who have a clear idea where their careers are heading and don't want or need to complete an internship.
One-year MBA programs tend to start in the summer, a few months earlier than two-year MBA programs, and are completed in just one year.
For students who aren't shifting industries, or intend to apply for roles that don't require prior experience, the one-year program is a good fit, Brian explains.
With lower tuition fees and an accelerated schedule, one-year MBA programs also tend to offer a faster return on investment.
These were important considerations for Pedro Garcia, a student in Goizueta's One-Year MBA program. "I'm at a point in my career where I don't want to take two years off," he says.
When Pedro began the one-year MBA, he left behind an eight-year career in data analytics with Porsche. Since getting involved with a medical implant startup, Vertera Spine, back in 2016, he's been keen to shift his focus toward managing and leading a business.
"I was a little bit pigeon-holed in analytics," he reflects. "There's a very specific skill set that's required in order to manage people and succeed in business that I wasn't going to get sitting behind a desk at Porsche."
Like Catie, Pedro was drawn to Goizueta's intimate learning environment and strong, diverse community. The typical one-year MBA cohort is even smaller than its two-year counterpart, with only 50 to 60 students.
"The people who do the one-year program are very focused on their career and where they're going," Pedro notes.
His particular goal is to expand his work in the health care sector, or move into a private equity role, leveraging his data analytics experience along with the leadership and management skills Goizueta has imparted.
---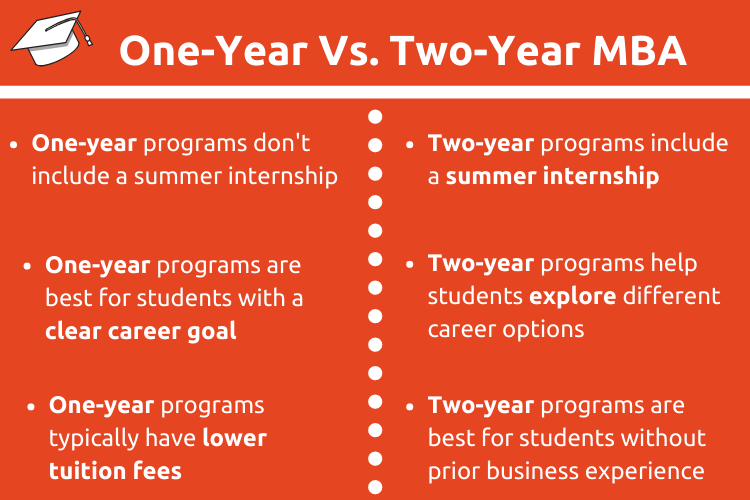 ---
Teaching the same toolkit
Whichever MBA option students choose, the opportunities on offer are very similar, Brian emphasizes.
"The programs share a common set of core courses because the fundamental tools that people are coming to business school to learn don't change."
In both MBA programs at Goizueta for instance, students can choose from 20 specializations, and 90 elective courses. All students also have the chance to travel domestically and internationally, build a professional network, and take on community service projects.
Both programs have similar career prospects too, Brian observes.
About half of graduates move into consulting roles, while a quarter choose marketing and a sixth enter the financial sector.
"There are a lot more similarities than there are differences," Brian concludes.
Related Content: