"I figured an MBA would open more doors for me," says Michael Rosenthal, an American who quit a job in real estate for an MBA in China.

Michael left the US for China aged 22. It's a move that more and more professionals are making. China is estimated to be home to close to one million foreign residents, with numbers of internationals granted permanent residency in China increasing in the past few years.

Though Michael might not have known it at the time, his move to China ended up being a life changing decision. He met his wife, pivoted his career, and now works in international development for leading asset management firm Harvest Fund Management.

It was an MBA in China that proved the catalyst for Michael's career change.
---
MBA in China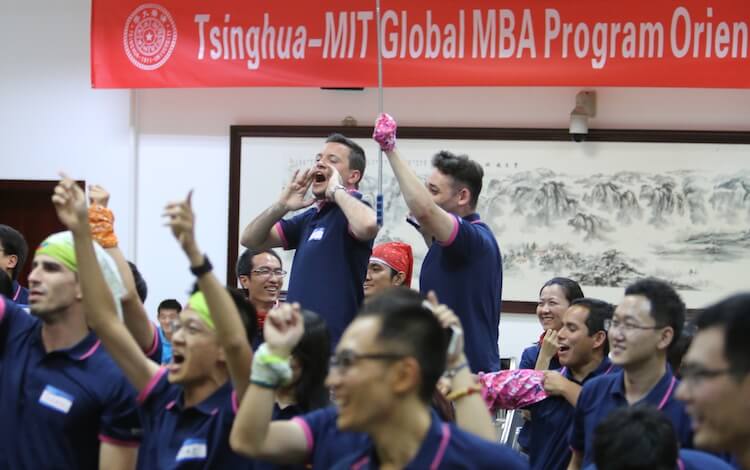 ---
Michael decided to pursue an MBA after a slump in the real estate industry. Although he received offers from other top business schools, in the end Michael opted for the Tsinghua-MIT Global MBA Program, a collaboration between Tsinghua University School of Economics and Management (Tsinghua SEM) in Beijing and MIT Sloan.
Michael had already built a life in China. He'd left the US a few years previously. A friend offered him an opportunity in the real estate industry and he hopped on the first plane to grab it.
The move to full-time study in China wasn't challenging, but Michael says that he did find some aspects to the MBA refreshingly different from the standard US-style education, which prepares expats for the challenge of working in China.
"Some of the course materials that would never be taught in the US were taught at Tsinghua," Michael explains.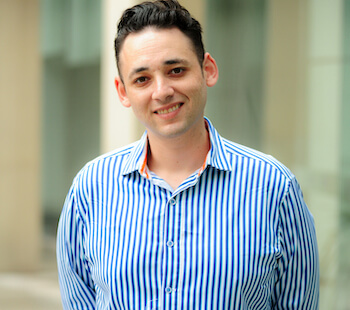 "One week we focused on the legal process in China. We were able to get fundamentally different views on contract law from someone who had worked in the US, the UK, and China. That knowledge has been very applicable in my work today."
Tsinghua is often called the Harvard of China. It's one of the most prestigious universities in the country and prides itself on the quality of the guest professors and speakers that come to talk to MBA students. Facebook CEO Mark Zuckerberg is on the Tsinghua SEM advisory board and Michael remembers attending a talk from the CEO of Coca-Cola.
The school also allows students to get a taste of working life in China through hands-on projects throughout the MBA. Michael took part in a management consulting project as well as a case competition at HKUST Business School in Hong Kong.
After a challenging series of flash case challenges, which tested his negotiation and problem solving skills, and some sleepless nights, Michael's team ended up winning the competition.
"In the first round, we got sent a case 30 minutes before we got on a plane to Hong Kong," Michael recalls. "We had just 12 hours to prepare the case!"
---
Changing careers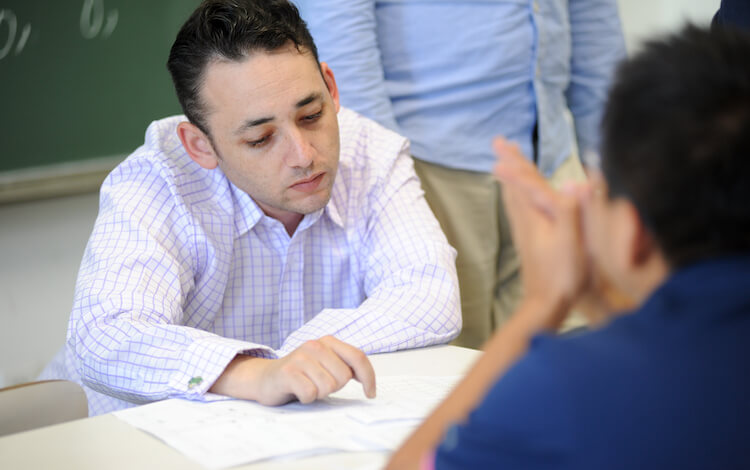 ---
Thanks to Tsinghua's alumni network, Michael landed a job at investment firm Harvest Fund Management shortly after finishing his MBA.
"We have a WeChat group and a careers advisor from the university is in there," Michael explains. "Whenever she sees job opportunities she sends them out to us, and this one looked interesting."
In fact, Michael says that almost everyone on his team at Harvest Fund Management is a Tsinghua alumni—he even personally hired fellow student Jeremy Tai, who BusinessBecause interviewed in 2019.
Michael currently works as a senior client manager for international clients. Working with Sovereign funds, pension funds and other foreign institutional investors, he gets to travel the world to speak about China A-share and Fixed income investments. "On average, I have to travel over 100 days a year to the USA, Canada, South East Asia, Korea, Europe, Australia and all around China," he says.
---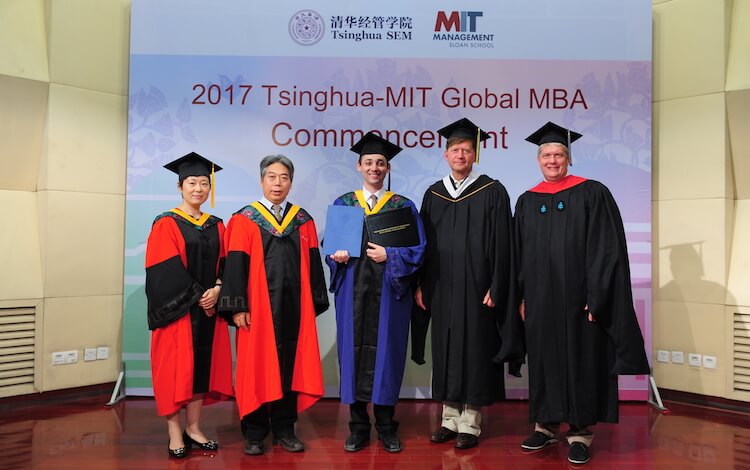 ---
Michael admits that it can be challenging for an international to compete with locals for Chinese jobs. It's about showing companies what values you can bring—and this includes the sought-after skills gained through an MBA.
"It's really about communicating to the company that after you receive an MBA in China you're able to bring the best of the Western and Chinese knowledge together," he says. But after almost a decade in the country, does Michael miss his life in the US?
"Even after the first four years here, I said to myself that there was really no reason for me to go back to the States," Michael admits. "Coming here to work in China, you'll have a lot more opportunities than you may get in the US."
For MBA candidates considering China, Michael says: do it; make the move!
"If you're 100% set on working in China and you're willing to put in effort to learn the language and deal with a different work environment, there's no point going to any other business schools," he says. "You should be coming here."
Related Content: