Amanda Rushton and Geneviève Roch were both looking for a new challenge when they enrolled on the John Molson School of Business MBA.
Case competitions turned out to be the perfect opportunity, and opened up a whole new career to explore—management consulting jobs.
Case competitions bring together teams of MBA students from around the world, to competitively present strategic solutions to real-world business challenges.
For Amanda and Geneviève, these events were a great way to put the skills they learned at business school to the test, and discover their next career step.
---
A new challenge
Before they came to John Molson, neither Amanda nor Geneviève had much of a strategic background.
Geneviève is a dietician by training, and began her career developing personalized nutritional interventions to support people through acute and long-term illness.
"I realized I had an affinity for organizational roles, though, and quickly moved into management positions," she explains.
Geneviève had been managing operations with food and support services company, Compass Group, for three years when she realized she was craving a new challenge.
Hoping to widen the scope of her responsibilities, and develop her leadership skills even further, she decided to embark on an MBA.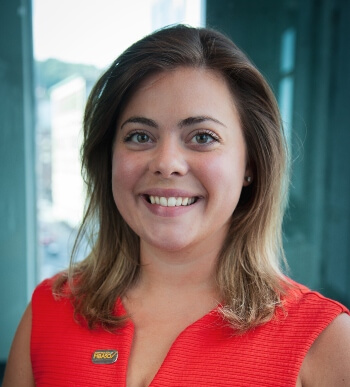 Amanda came to the program for similar reasons. Her background in events management was engaging at first, but after a few years she was eager for a new challenge.
"I initially enrolled in the MBA with the objective of starting my own event management firm," she recalls.
Amanda and Geneviève were drawn to John Molson for similar reasons. They both appreciated the collaborative and diverse community they saw on campus, as well as the school's international reputation.
---
Discovering case competitions
When Amanda and Geneviève arrived at John Molson, they were on the look-out for experiences to take them beyond their comfort zone. MBA case competitions seemed like the perfect opportunity for growth.
John Molson is a well-known name in the world of case competitions, hosting the renowned John Molson MBA International Case Competition (ICC) every year.
During this week-long event, 200 competitors, including John Molson students, gather to solve seven real-world case studies supported by 19 industry sponsors.
"I didn't know what case competitions were before starting my MBA," Amanda admits. Less than a year later, however, she and Geneviève were winning them.
They both got involved in the case competition community right away, participating in internal and external competitions.
Later, the pair secured positions on the John Molson MBA Case Competition Committee (MBACCC).
As members of the MBACCC, they helped the MBA student body get involved with case competitions.
About 50% of MBA students at John Molson participate in some kind of MBACCC activity—from introductory case cracking workshops to representing John Molson at external competitions.
In 2019, Amanda's team won first place at HEC Montréal's CSR Case Challenge case competition, cracking three cases on corporate sustainability.
The same year, Geneviève's team took home the top prize at Rotman School of Management's A4S International Case Competition, which focuses on sustainable finance.
---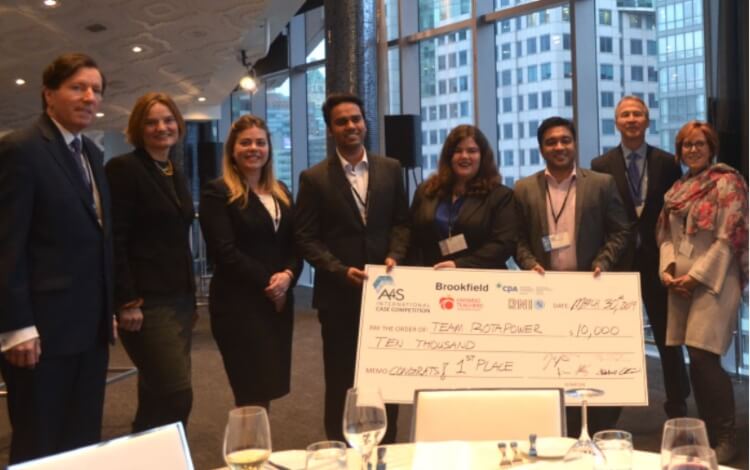 Gen (third from right) and her team won the RotmanA4S competition in 2019
---
Skills for a career in consulting
When they graduate, both Amanda and Geneviève want to take the skills they honed during case competitions, and apply them to a brand new profession: consulting.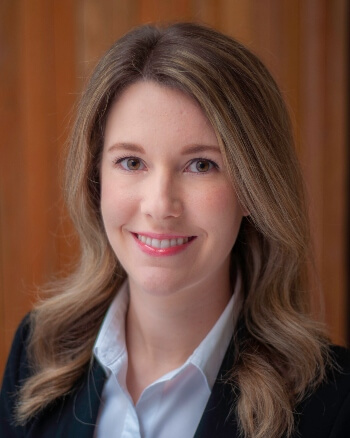 Case competitions opened their eyes to the world of consulting, and helped them develop some crucial consulting skills, they believe.
Perhaps the most important skill was teamwork. "Winning a case competition requires much more than the talents of the four students competing on the team," Amanda reflects.
"At John Molson, each podium belongs not only to the competing team, but is a win celebrated by the entire MBA case competition community."
The support that Amanda and Geneviève had from volunteer alumni coaches, a faculty advisor, and their peers on the MBA, made a huge difference, they believe.
Another skill they developed was learning how to make strategic decisions with limited resources and data.
"Regardless of industry, information is limited, decision-making time is constrained, and stakeholders are varied," explains Geneviève. Competing was a valuable opportunity to learn how to make quick, but well thought through, decisions.
"The adrenaline rush of cracking a case under pressure and the shared experience of delivering a strong recommendation with my team are definite highs in a case competition," the pair recall.
Geneviève is already exploring her interest in a strategy further, having undertaken a business strategy internship with The Montreal Office, a marketing and advertising agency.
Amanda, meanwhile, is continuing to develop her managerial skills as the President of the MBACCC.
Both of them also worked on pro bono consulting mandates for local non-profits, advised directly by senior consultants.
Both Amanda and Geneviève are confident that the network they built while competing in case competitions will serve them through their career transitions.
At the ICC for instance, events like the networking cocktail allow competitors, sponsors, and judges to connect. Consulting firms like CGI, Peak and EY are often in the mix.
For Geneviève and Amanda, the whole case competition experience will be invaluable as they set out on their post-MBA careers.
"Case competitions, including the ICC, have been a transformational experience," they conclude.
Related Content: