What makes an MBA candidate? You may think the typical MBA comes from a consulting or finance background, but this isn't always the case. Students from non-traditional backgrounds, such as science, technology, non-profit, and even the arts, are using MBAs as career pivots.

In one of the more unlikely career pivots, both Kate Jarvis and Jake Walsh have swapped music careers for an MBA. Here's how the Full-Time MBA at the University At Buffalo School Of Management (UB) helped them land top jobs in banking and consulting.
---
Kate Jarvis, from clarinet to strategy and analytics
Kate Jarvis has quite a different background from most MBAs—she studied for two degrees in classical clarinet performance at the New England Conservatory of Music, in Boston.
While she'd hoped of a career as a performer, the reality of getting work proved harder than she thought.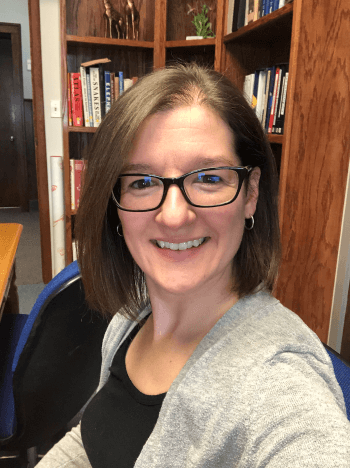 "Auditioning for orchestral work can be extremely competitive and it's a congested field," Kate explains. "I found out quickly that a long-term career in music wasn't for me."
Kate instead started out seeking entry-level roles, accepting a job as a sales administrator for pharmaceutical company ONY Biotech.
"After five years in sales, I had the ability to pursue a new career outside of music that I'd still enjoy," Kate says. "But I got to the point where I realized I didn't have the credentials to advance my career any further."
To keep up the momentum and make sure she'd keep making strides, she applied for an MBA at the University at Buffalo School of Management.
"At the University at Buffalo School of Management, we have a lot of services for students that help us get in front of the right people, to create strong connections to businesses," Kate says.
Kate began the program in 2018 and was eager to expand her knowledge. Without an economic foundation, the course was a crucial learning experience for her.
"I'd never had a statistics class prior to the program, so I had the chance to fill out my gaps in terms of quantitative skills," Kate explains. "I could also focus on growing important skills such as leadership and personal development."
She quickly found out that music and business were not so far removed as she might have thought.
"I think my classmates were getting tired of me making comparisons between music and business," Kate says. "But it applies to so many things, from working with people to giving good feedback—my musical training has translated a lot."
Six months before graduation, she'd already secured a new role with M&T Bank in human resources strategy and analytics, as an executive associate. Kate was connected to M&T through the school's Career Resource Center and credits them with ensuring the role was the right fit for her personally.
---
Jake Walsh, studio assistant turned senior consultant
Out of high school, Jake Walsh tried his hand at music production—before realizing it wasn't for him.
He was working manual labor and call center jobs, when he accepted a job at a friend's startup.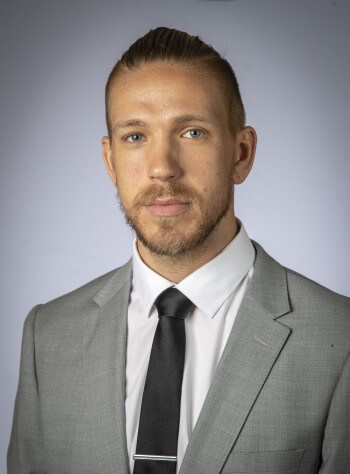 "This is where my business passion got going," Jake explains. "The startup had tech developers and lawyers, but no one with a finance or mathematics background."
Jake always had a quantitative streak, and decided to capitalize on it. Going back to school as an adult learner, he earned a finance bachelor's degree and from there went straight into an MBA at the University at Buffalo School of Management.
"I felt I needed an MBA to quickly accelerate my career," he says. "I'd had my work experience earlier in life and I wanted to strike while the iron was hot."
The University at Buffalo School of Management stood out for its connections to business culture and the startup landscape. Moreover, Jake points to behavioral and organizational structure classes that built on his quantitative and technical skills.
"When it comes to digital business, the crucial thing is communicating technical changes across the company," Jake says. "Upper management tends not to use new tools, so often the system is rolled out, but no one knows how to use it."
On top of his coursework, Jake took a teaching assistant job in the program. Working with one of his data professors, he found a passion for helping out other students.
"Teaching has been fun," Jake says. "It's been a great opportunity to practice my skills and help students to figure out problems."
Jake will take forward those lessons from his MBA into a new role as senior consultant at Cognizant—a technology solutions company. He learned of the position after reaching out to UB's alumni network last November.
"Every alumnus I contacted was helpful," Jake says. "In the end I met someone who worked at Cognizant, and after I showed genuine interest, they gave me a recommendation."
For Jake, this career pivot will be the perfect opportunity to leverage and expand his MBA skills.
Related Content: