Saman Farid says he's lucky to have a job which feels like he's living in a sci-fi movie. He's tasked with finding the artificial intelligence startups that will shape the future, as the US head of Baidu Ventures, the AI-focused venture capital fund of Chinese technology behemoth Baidu.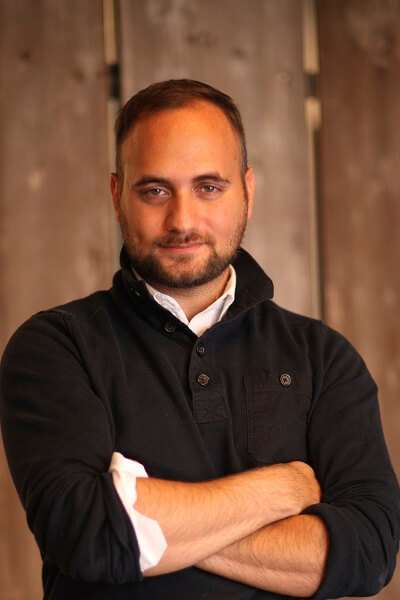 Every day he hears pitches from entrepreneurs that can range from a robot that folds laundry to an AI that understands the human genome and prescribes medicine based specifically on each patients' needs.
Saman has lived in the world of entrepreneurship all his life, long before he graduated from the Global MBA at Tsinghua University School of Economics and Management. He started his own company at the age of 14 and has been hooked ever since.
The company he launched as an early teen assembled and built custom computers. Saman would buy the components before putting the computers together, and the company over time evolved to build computers for small businesses, and then ventured into networking, setting up local area networks and remote storage systems for smaller companies.
During his MBA, Saman set up another company, an e-commerce startup—which he later sold—and it wasn't until he graduated that he put the shoe on the other foot and moved over to venture capital.
---
The road to Tsinghua
Saman's early entrepreneurial ambitions temporarily stepped to one side as he pursued a career in engineering after university. He studied mechanical and electrical engineering and started his post-undergraduate career as an engineer before becoming a project manager for Global Partners United.
It was in that role that he began to build what would be a lasting relationship with China. Saman was tasked with deploying technology from the US energy sector in China. He left that role in 2013 though, to launch what was at the time his second company, in Beijing, in logistics and transportation management.
There were a lot of business skills he felt were missing during that time, and two years later he shut the company down and embarked on the Global MBA at Tsinghua—a degree run in collaboration with MIT Sloan School of Management.
"I felt an MBA was a great way to systematically work through all the elements of running a business," he says. "I was looking for a program where I could learn the skills in a rigorous way, but also a place that could appreciate the duality of my whole life.
"I'm an American citizen but my parents moved to China when I was six, so I've always been at this intersection between China and the rest of the world.
"Tsinghua seemed to have a nice duality, [and] the professors and Tsinghua itself had such a deep connection in the Chinese business community, political community, and academic community."
---
The impact of the MBA on Saman's career
The MBA refined Saman's entrepreneurial skillset, teaching him how to read a balance sheet, how to do accounting, basic management techniques and the theories and philosophy behind them.
Soft skill development was also on the agenda. It was the community and network building facilitated by the school that led to him building a relationship with the Tsinghua alumni network—that landed him a part-time role in the summer between his first and second years with a venture capital firm.
---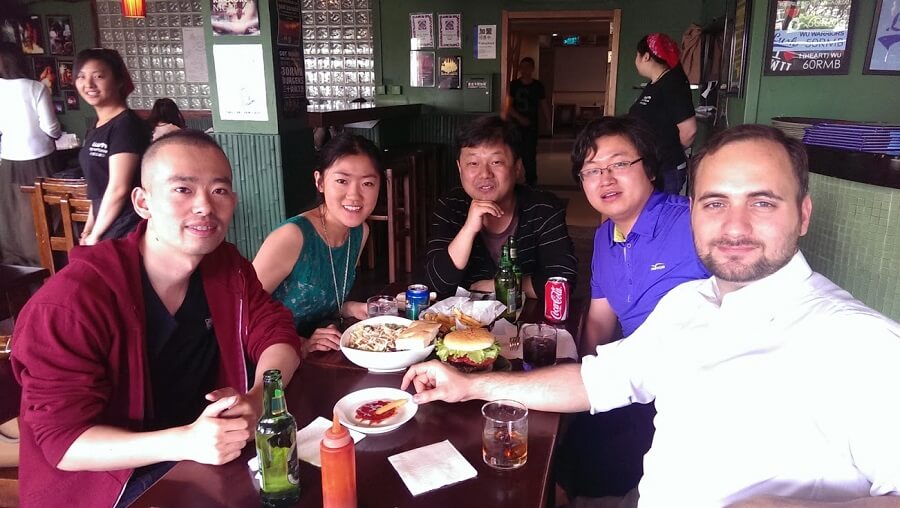 ---
After the door to the VC industry had been opened, Saman joined Legend Holdings after graduating in 2014 as vice president for investments. He established their artificial intelligence investment strategy and funded over 20 companies.
It wasn't long before he was tasked with leading the investment firm's operations in the US, spearheading the investment effort in Silicon Valley for Legend Star—Legend Holdings early stage investment arm. Being surrounded by the innovation and bursts of technological creativity in Silicon Valley, Saman in 2015 set up his own investment company, Comet Labs.
He focused specifically on AI and robotics, and after raising $50 million for his fund spent the next two years investing in over 80 startups.
---
Becoming the leader of Baidu Ventures in the US
Baidu had been an investor in Comet Labs and had a strong interest in artificial intelligence and how to apply it across an array of industries. When they decided to set up a more serious investment effort in the US, they asked Saman to help them start it.
None of this would have been possible without the knowledge he gained on the Tsinghua Global MBA.
"I would say it's absolutely critical to what I do now. Within the world of technology, the majority of people who work in Silicon Valley and the tech world are woefully ignorant of the things happening in China.
"You can see a lot of US tech companies have tried to set up operations in China and have failed because they are completely uninformed of the reality on the ground—unless you can see it practically it's very hard to understand how it works."
Being in the world of venture capital is a passion of Saman's. He remembers from his entrepreneurial days how much it meant to him when somebody believed in his ideas.
"That's the feeling I try to replicate in the companies I invest in, to be a partner for them, not just a source of capital, to encourage them along their path to creating great companies."
Related Content: