Since the early days of the coronavirus lockdown, sports all around the world have ground to a halt. Football stadiums remain empty, tennis courts pristine. But one sports discipline persists—eSports.
While global tournaments like the Euros and the Tokyo Olympics have been postponed, eSports continues to increase its audience, whether this is estimated 800,000 viewers for the League of Legends European tournament in mid-April, or the ePremier League Invitational broadcast to thousands online and on TV.
emlyon business school, in France, is tapping into the hype around the eSports industry by offering courses and training in eSports. Students on their Global BBA, to their Master in Management and specialized Master's programs—including an MSc in Sports Industry Management—will be able to obtain credits towards their degrees.
Mickael Romezy, director of emlyon's Sports Makers program, believes this is the perfect time to provide opportunities for students to get into eSports.
"Even if we do not yet know when we will be able to restart different sports this year and next year, eSports is still expanding and is not hampered by the context," Mickael says.
---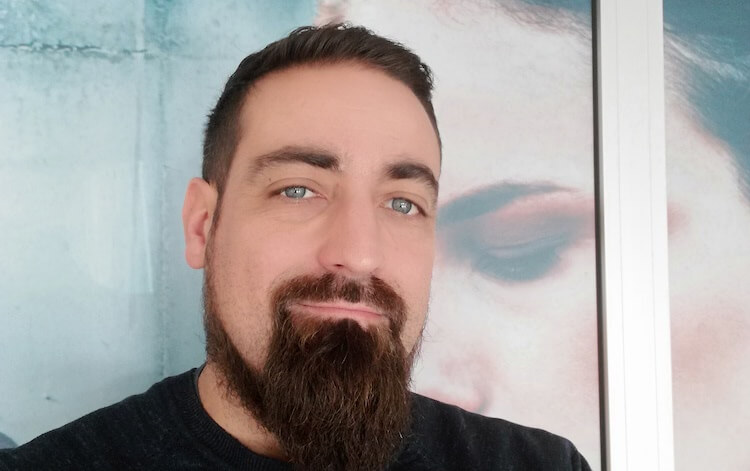 Mickael Romezy, director of emlyon Sports Makers
---
eSports—impossible to ignore
The eSports industry has been gathering attention and investment for a number of years now. In 2018, the global industry was valued at a whopping $138 billion; competitors now play in front of stadiums of thousands and get paid more than most top athletes.
Mickael believes it's impossible to ignore, and is fast becoming more than just a disruptive influence in the sports and entertainment industry, but one of the key players. As the head of emlyon's Sports Makers program, Mickael has seen more and more interest from students in eSports, including the school's League of Legends team which competed in French business school league cup.
"We decided to answer the request of our students and create an eSports course with a professional coach to improve their performances," Mickael says.
The school, in partnership with emlyon's Gaming Campus, will offer this eSports course to 100 students, commencing in October 2020.
First and foremost, this is to extend access to eSports to students from all over the business school. This will include three games to begin with—League of Legends, FIFA, and Fortnite.
Tuition will be delivered through two hours of live coaching from professionals and eSports professors, incorporating supervised practice. Students will also have unlimited access to an online learning platform, which will contain hours of video coaching on all areas of eSports, created jointly with eSports giants Riot Games.
They will also take part in masterclasses around technical and strategic themes specific to each game. There is, indeed, some overlap with business here—"eSports requires a lot of training and the development of managerial skills that can be transposed in a corporate environment," Mickael adds.
Those who choose the elective will also have to complete a final dissertation, based around what they have learned and improved from the course.
---
Read More: eSports | Everything You Need To Know About A Multi-Billion Dollar Industry
---
Links to professional sports and competitions
The eSports elective is more than just a pastime—there is a competitive aspect to the course.
The second principle aim of the program is to offer students the chance to compete in tournaments. As mentioned earlier, these tournaments are streamed online (through platforms like Twitch), often with audiences in the hundreds of thousands, and with eye-watering prize money.
The course aims to prepare individuals not just for the physical aspect of training and competing, but also the mental aspect. They'll also help prepare students with media training and public speaking exercises.
emlyon already has links to professional sports, through its high performance athletes (HPA) retraining program, where they look to help professional competitors to transition into a business career. The eSports module will help marketing for this, attracting interest from both inside and beyond the eSports competitive sphere.
This competitive and professional environment will prepare participants well for business. There are many transferable skills, Mickael believes.
"Like physical sports, eSports require a great amount of training and the command of skills in risk calculation or leadership, to be found also in great business leaders," he says. "Our students, just like our teaching body, quickly understood the benefits on their professional career of such a qualitative and professional approach."
---
Shaping the eSports industry
The eSports industry is at an interesting juncture. It's expanded quickly over the past few years, and given the current lockdown, could be set to fasttrack its dominance over many traditional sports that it had been predicted to overtake in terms of investment and audience.
emlyon students could play an important role in shaping this phase of change. "Our students have a role to play in being pioneers, imagining what will be the trends of tomorrow, what sports will develop and what will be the market potential, by adapting to our new standards, ethics, ecology, sustainable development," Mickael says.
eSports' disruptive and innovating influence, moreover, provides important lessons to future business leaders, who must be willing to embrace change and new trends in order to progress their careers.
"Being able to immerse themselves in changing models and understand their mechanisms will allow our students to always be one step ahead of breaks, to anticipate them, to disrupt them. That's what being an early maker is."
---
Read More: 5 Exciting Jobs In eSports
Related Content: