Campus and community life is one of the biggest draws for MBA programs and business schools in general.
Under lockdown, one collective challenge that many schools have faced is recreating the feeling of a campus community in an online environment.
IE Business School in Madrid has shown that it's possible to recreate many of the things that make business school campuses alive and thriving. Some things may even work better.
Here's six ways IE Business School is building a campus community online:
---
1. Providing the right tools to students
---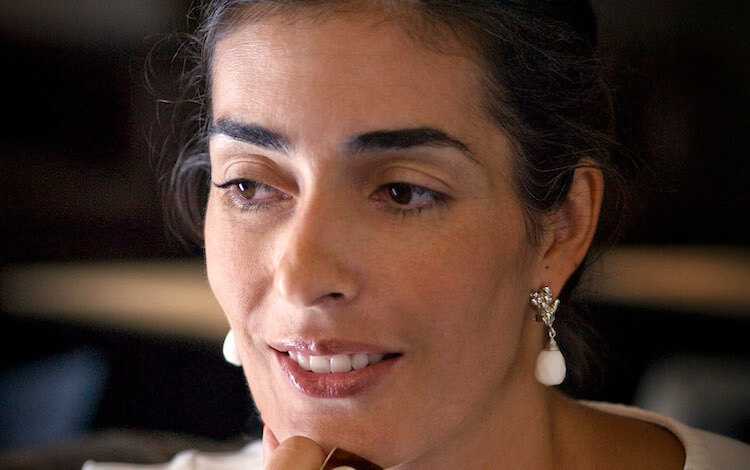 ---
When the news of lockdown hit IE Business School, they were ready to seamlessly move online.
"IE as an institution has nearly twenty years of online experience," says Juliana Pereira (pictured above), head of campus life at IE. "So then obviously, we thought, how do we keep people connected?"
They prioritized providing the right online tools to students and faculty to make sure that people could stay engaged and connected, despite the physical distance between them.
Online conferencing tools like Zoom and Adobe Connect have meant that students and faculty have the resources to interact online, both inside and outside the classroom. Communication is a key part of this.
---
2. Offering a routine
---
One challenge of lockdown is the lack of routine. You wake up, get dressed, make your breakfast, go to work, and relax—all in the same place, with no time constraints.
Communities need routine—business school students especially.
"Students maintain the same level of activity with regards to coursework online, but when they check out, they don't have to just go onto Netflix. There are other things that you can do," she says.
Juliana found that people made the time for things that they might not have done before. "People need an escape, to do something new. People who never joined a club, who didn't have time to go to conferences or hackathons or challenges, suddenly have this time."
IE's Campus Life team has put together a sanity guide, designed to give students countless things to do to keep them healthy, engaged, and interested. These are updated every day, and contain everything from online tours of museums, to daily crosswords and sudoku puzzles.
Wellness is also of great importance—both physically and mentally. IE's various sporting and wellness clubs have done their best at moving online, with weekly yoga and dance activities among the clubs' offerings.
---
3. Encouraging interaction and participation
---
Juliana early on recognized the two most important things that people want for a community that they are a part of. "To belong, and to contribute."
Contributing is particularly important at business school, Juliana believes. Students don't want to sit and listen to hours and hours of talks and lectures. They want to engage and be involved in what they are participating in.
"It's not about simply providing information, we want to help people connect with others. They want to continue learning and growing, internally and externally, and keeping their network growing," Juliana says.
This is an added benefit of online webinars. While in real life you might be sat at the back of a 300-person auditorium, online, you can comment, react, and respond as the webinar is happening. On apps like Zoom, you can even go off into a breakout room, giving you a chance to have closer, deeper discussions.
---
---
When IE moved online, the calendar was still jam-packed with staple annual events, like the Africa Business Forum and the LGBT Conference.
"What's shown something authentic about our community is no one in any moment questioned our events, or how we were going to pull them off," she says.
In fact, the entire move online felt natural because people felt empowered to take the initiative and run the things that they wanted to do.
IE's annual Global Village Day is a great example of this. Every year, international students from across the world set up stalls, offering a sample or taste of their local culture. Students fully embraced the online format this year, each taking the initiative to translate their offering into short video clips which were then sent around the school community.
---
5. Aiming to bring emotion and intimacy
---
One of the hardest things to recreate online, Juliana acknowledges, is emotion and intimacy that you get from attending live events. Seeing a basketball match, or even leaning over and chatting to a friend after a conference—they're just not the same online.
But Juliana has seen that it is possible to recreate these intimate human moments that bring communities and campuses to life.
IE hosted a 21-day self-reflection practice, where each day students would have a short activity to do and then write in a journal about it. At the end of the three weeks, students had the opportunity to go online and share.
"The fact that people are willing to open up their computer, put their face on screen, and talk about what that meant, was powerful."
---
6. Acknowledging that some things work better online
---
It's worth appreciating that some things might actually work better online. IE has really used this to their advantage.
Reach is much wider. The school has been able to pull in far more people just by the pure convenience of events being online.
"The good thing about online communities is that you overcome limitations of geography and time," Juliana believes. Students and alumni from around the world get drawn together in the first place, perhaps for the first time, in these online community spaces. Scaling is a significantly easier challenge.
But none of these events or community building would work if they hadn't done one crucial thing, right at the start. This is Juliana's biggest piece of advice to other community builders.
"Know what the shared values of your community are. If you know what these are, and you're clear on their needs and wants, and know what their hunger is, then you can cater to that."
---
Read More: How Online Learning Is Preparing MBAs For Remote Work
---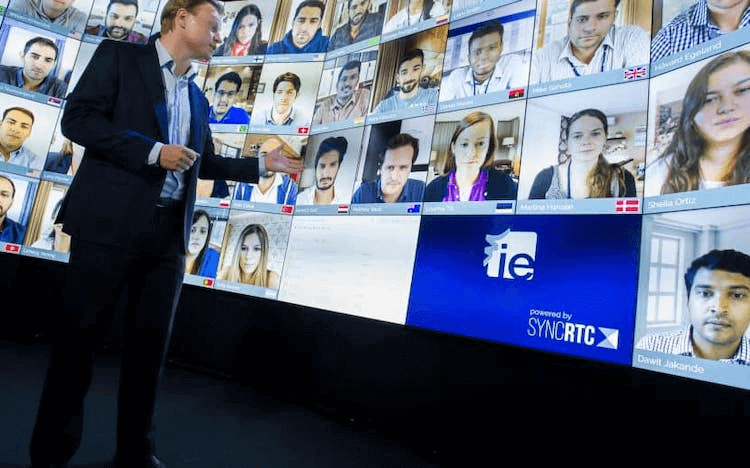 (Credit: IE Business School Website)
---
The main image was sourced from this link.
Related Content: