From a young age, Owen Geng always wanted to work in healthcare. He knew that doctors in Chinese society were well-respected and learning about medicine would also be of benefit to his family

After completing his bachelor's degree in pharmacy at the Southern Medical University in Guangzhou, he continued his studies in pharmacology—research into new medicines and their effects—and worked as a research specialist at the China Academy of Chinese Material Science in Beijing.

His first job in the business world was in the research and development department of consumer goods giant Procter & Gamble (P&G).

"It was a good job, but I wanted to make more of an impact," Owen explains. "At P&G, your career path is set out for you; you know what you'll be doing five or 10 years down the line.

"At that time, I was still young. I wanted to do something different; to challenge and develop myself in another way. That's why I decided to apply for an MBA."
---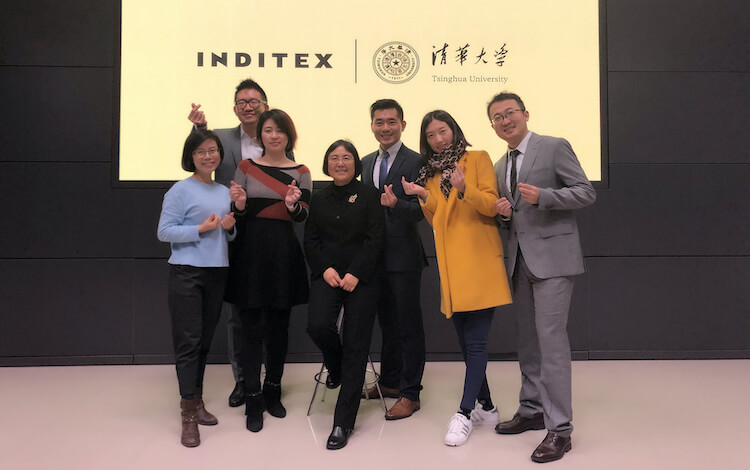 Owen with Tsinghua MBA classmates

---
Tsinghua MBA | China's Top University
Owen chose Tsinghua University for his MBA, which he calls the "number one university in China."
Tsinghua is consistently ranked as the best university in both China and Asia in the Times Higher Education World University Rankings. Since 2018, Tsinghua has ranked in the top 30 universities globally, coming 23rd in 2020.
The Tsinghua Global MBA at Tsinghua University School of Economics and Management (SEM) is offered in collaboration with MIT Sloan and students can choose to pursue dual degree programs at MIT and other top schools including Columbia and HEC Paris.
"Most of all, it was the character of Tsinghua as a school that made it a good fit for me," Owen explains. "The Tsinghua style is 'do more; speak less'. That suited me and I knew that during the MBA I would be surrounded by people with similar values."
Owen stayed true to that mantra throughout his MBA experience. In his first year at Tsinghua, he took part in different case competitions and business challenges to hone his business skills.
On Tsinghua's Integrative Practical Project, students combine theory they learn in class with hands-on, practical experience, working on a real business project for a real company.
These consulting-type projects see students work on internationalization strategies, investment plans, new market entry or competitor analyses. Students can also focus their studies based on three specialized tracks: management consulting, entrepreneurial management, and management innovation in the information era.
Another course which stood out for Owen was Business Ethics & Corporate Accountability. "That has had a big impact on me in terms of how I make decisions in my career and in business," he says.
---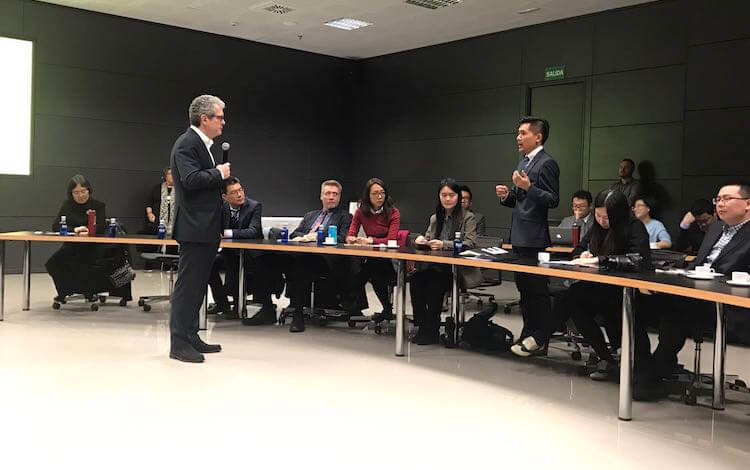 Owen speaking with Pablo Isla, CEO of fashion group Inditex, during his MBA

---
Tsinghua-HEC Paris Dual-Degree MBA | A journey of personal development
More than just an academic degree, the MBA, Owen explains, is a journey of personal development. For people from medical backgrounds, an MBA can help widen their career options.
It really broadens your perspective," Owen says. "You will learn management skills from the course, from the people around you, and from the teamwork you do. You will build a better network across industries. You will become more of a leader."
After completing his core MBA courses at Tsinghua, Owen spent his second MBA year studying at HEC Paris in France, earning a dual MBA degree.
At HEC, where he focused on marketing, Owen says he learned a new approach to business to complement what he learned back home. For the first time, was exposed to expertise in advanced marketing and he explored France's luxury goods industry taking a certificate course co-organized by HEC and LVMH, where he was able to dive deep into the operations field of the industry.
"Outside class, there were also a bunch of opportunities to travel across Europe; to see different landscapes; experience different cultures; meet different people; and taste different foods!" Owen recalls.
In France, Owen also experienced a slower pace of life and business compared to the rapid pace of life in China. "As the Chinese saying goes: 'It is better to travel ten thousand miles than to read ten thousand books'," he says.
"Working with different kinds of people inspires you to think more about how you can maximize your value and contribute to society—and that impacted me when thinking about my next career choice."
---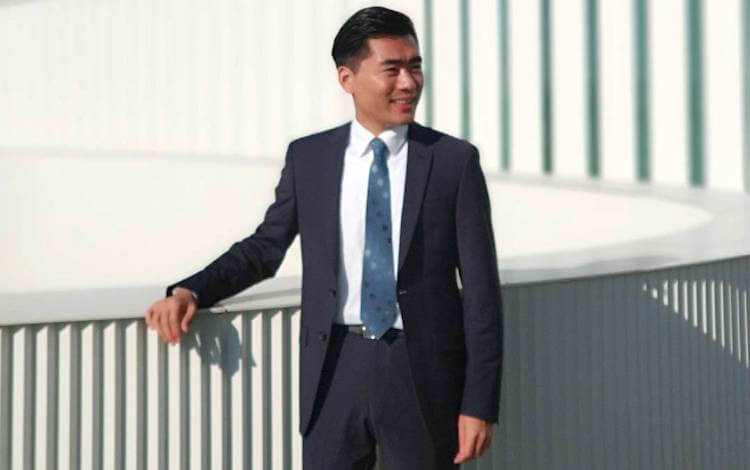 Owen Geng says his MBA changed his career trajectory

---
Making an impact in healthcare
Owen joined L'Oréal in Paris as a senior international marketing manager after his MBA, taking charge of international marketing for a demacosmetics brand.
However, when, in April 2019, the opportunity to join Sanofi Pasteur came about, he decided to move back to China from France to get back into the healthcare industry.
Owen joined Sanofi Pasteur's China Elite Program, a three-to-five year rotational program designed to train up the company's future leaders. On this development program, Owen will rotate across different geographies and functions in preparation for a future leadership role.
"This was a great opportunity to come back to the medical field in a program designed for my kind of profile." Owen says.
"For me, a job now is about more than just the work itself," he continues. "It's about the value you can generate from it. Can my job help to do more for society? Can it help to save people's lives?
"If I didn't have my MBA experience, I wouldn't think in this way."
Related Content: