McKinsey, Bain, Accenture, Deloitte—all familiar names to MBAs, and all regularly topping the list when it comes to the top employers of MBA graduates from the world's best business schools.

But for those looking to carve a path outside finance and consulting, there are an increasing number of companies offering attractive options for MBA talent. From fast food to super fast trainers, here are five companies hiring MBA graduates who you might not expect:
---
Surprising companies hiring MBAs
---
1. Burger King
Did you know that Burger King have over 18,000 restaurants worldwide?
Every single day 11 million customers walk through their doors. They're greeted by a team of people serving, flipping burgers, cooking french fries, and making milkshakes.
But Burger King aren't expecting you to serve up a whopper burger. Instead, they need people to operate, organize, market, and manage the fast-food restaurant's annual revenue which amounts to more than $20 billion. It's these positions that are tailor-made for MBAs.
Burger King is a top employer of MBA graduates from China Europe International Business School (CEIBS). With an MBA leadership program that leads to jobs like marketing manager, where you can earn over $90k a year, it's a mouth-watering opportunity.
---
2. Nike
---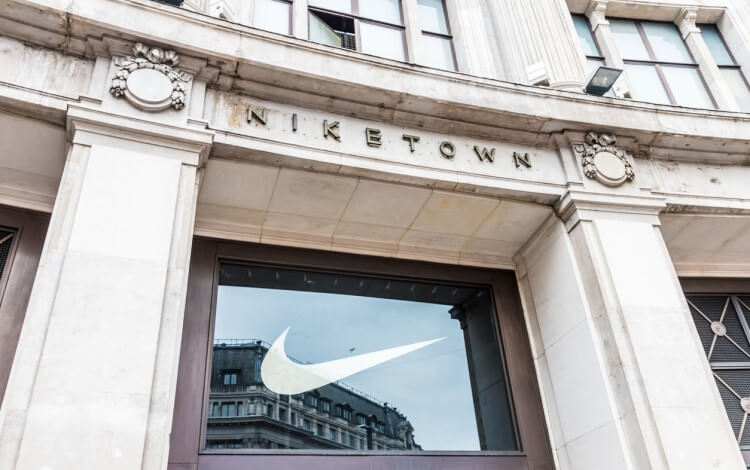 Nike co-founder Phil Knight got his MBA at Stanford ©undefined (iStock)
---
Michael Jordan's trainers on a billboard in Times Square; Tiger Woods strutting the golf course head-to-toe in Nike clothing; or Rafael Nadal on the red clay of the French Open. They're all iconic athletes, synonymous with the global Nike brand.
But behind the swoosh is a company not just looking for the latest sports star, but for highly qualified business professionals, too. And that's where MBA students come in.
Nike co-founder Phil Knight, after all, launched the company on the back of his MBA at Stanford. And the MBA association continues to this day, with schools like Northwestern University Kellogg School of Management sending six graduates from its 2021 cohort to Nike.
MBA employees are most likely to work in a wide set of roles, including top marketing jobs, strategy, and sales, data analytics, and director roles—all of which are ideally suited to an MBA skill set.
The compensation is good too, Nike's product developers in the US earn between $50k and $90k, while finance managers can earn as much as $130k.
---

---
3. Facebook
Sheryl Sandberg, COO of Facebook, once wrote that she didn't believe an MBA was required to work in big tech companies. An MBA alumna of Harvard Business School, she says that while the program gave her a basic understanding in business, a degree comes secondary to skills.
However, tech companies are now regularly among the top MBA employers, and MBA hiring across the industry is expected to increase in 2022. With many digital and entrepreneurship-focused courses on offer, an MBA program gives students the skills and agile mindset needed to thrive in big tech companies.
Adam Ward, head of university recruiting at Facebook, said: 'We love MBA students who want to roll their sleeves up and build things, solve problems, take risks and be creative with the problems we face.'
Not surprising then, that recent MBA graduates from INSEAD, one of the world's top-ranked MBAs, have been picked up by Facebook.
---
4. Uber
---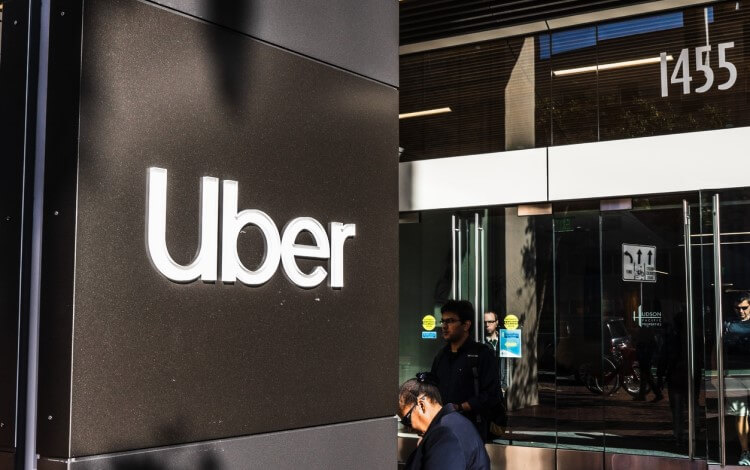 MBA students from Cambridge Judge and HKUST have landed roles with Uber ©Andrei Stanescu (iStock)
---
Renowned across the globe, Uber is a heavyweight, operating in more than 785 cities worldwide.
A dynamic tech company, Uber has hired increasing numbers of MBAs in recent years. The firm also offers internships to MBAs. Grads and interns can land roles across areas like product management, marketing, and finance.
HEC Paris MBA grad Karan Jain landed a project management role with Uber after graduating from the program, while MBA students from the Michigan Ross School of Business and Harvard Business School also landed roles with the company in 2021.
---
5. Hilti
Hilti is a multinational manufacturing company based in Liechtenstein which primarily develop products for the construction industry.
You may not have heard of them, but with offices in 120 countries and close to 30,000 employees, they're a big company with global operations and sales teams.
With more than $500 million in net income annually, there's no shortage of deals to be managed at Hilti, so perhaps not surprising then that senior account managers can earn more than $100k per year.
It's a role ideally suited for a post-MBA career.
---
Next read: Which Companies Hire The Most MBAs?
---
This article is based on a survey of 15 top-ranked business schools conducted BusinessBecause in Q1 2020. Updated with latest data in Feb 2022.