Skills shortages, paired with an unpredictable business landscape, are likely to make MBA graduates more attractive to recruiters, driving an MBA jobs boom in 2022, career experts say.

While demand for MBAs fell at the beginning of the pandemic, it's risen ever since with both MBA salaries and hiring returning to pre-pandemic levels in 2021.

Experts say increasing demand for MBA graduates is likely to continue in 2022. Key industries that have performed well during the pandemic, the technology sector in particular, are likely to see the largest growth in MBA hiring.

"Business models have changed drastically for most companies," says Willem van Donge, head of career and personal development at Nyenrode Business University. "These kinds of dynamics make demand for MBA grads stronger."

So what are the key MBA hiring trends for 2022?
---
More MBA jobs in tech!
It's been the same story for some time now: the technology sector has been the success of the pandemic.
Buoyed by the shift to remote work, tech companies have grown consistently. Apple recently became the first company valued above $3 trillion, while Microsoft is expected to complete the same feat in 2022.
Big tech firms are among the biggest recruiters of MBAs and the most attractive companies for MBA graduates.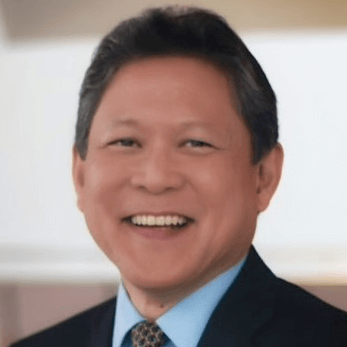 Pandemic success means they have increased their MBA hiring year-on-year throughout the pandemic. In 2019, 80% of tech companies reported plans to hire MBAs. In 2021, that figure rose to 96%.
This is likely to continue in 2022, thinks Mitchell Kam (pictured), senior director of the Graduate Career Management Center at the UCSD Rady School of Management. Mitchell also predicts ecommerce in particular will be key in driving MBA jobs.
Increasing hiring among tech companies means greater focus on digital and data-related skills—a key area for MBAs to focus on this year. "There's an increase in demand for candidates with skills in analytics, machine learning, and artificial intelligence (AI)," Mitchell explains.
---
Consulting MBA jobs remain strong
Consulting firms are often the top recruiters from MBA talent pools, led by the Big Three consultancies: Bain, McKinsey, and the Boston Consulting Group.
The sector is considered a good fit for MBA grads, requiring a well-rounded business acumen and diverse set of skills. It's also highly lucrative, paying MBAs starting salaries of more than $160,000.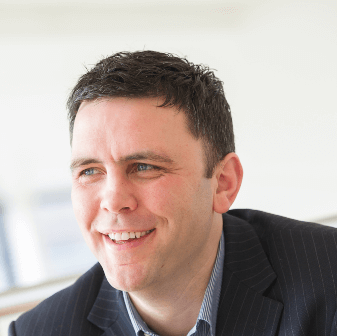 "Even when the market isn't great, there are usually opportunities in consulting," explains Chris Garnett (pictured), head of postgraduate careers and employability at Alliance Manchester Business School.
With demand for MBAs increasing across the board, it's no surprise to hear that consulting firms are likely to be top employers of MBAs in 2022. According to the Graduate Management Admission Council (GMAC), almost half of top consulting firms predict their demand for MBAs will increase over the next five years.
"Consulting is very active at the moment," Chris adds. "In the current climate it's probably the most active sector."
---
Technology will drive MBA hiring across other sectors with more MBA jobs in healthcare
Tech's influence extends into other industries. Companies across most sectors have adapted business models and incorporated more digital practices during the pandemic. This has increased job opportunities for MBAs with digital skills.
Chris predicts this will continue in 2022, driving recruitment in areas like technology consulting. "Where these two areas crossover in technology consulting there is a real skills gap and lots of opportunities,'' he explains.
"There's a wider need for organizations to acquire digital knowledge and a strategic mindset, either by recruiting directly or by bringing in external consultants," he adds.
Healthcare is another sector which has undergone a digital transformation during the pandemic.
Record levels of investment has fuelled the adoption of new technologies for predictive and preventative care. The global health app market—valued at $2.4 billion in 2017—is predicted to hit $102 billion by 2023.
At UCSD Rady, healthcare and biotech are the top recuiting industries for the school's MBA grads, says Mitchell. He predicts this will continue in 2022.
---
More sustainability jobs and social impact jobs for MBA graduates
Sustainability is fast becoming key in business and some experts predict a sustainability jobs boom is on the horizon.
Bolstered by the pandemic's impact on the climate, and high profile events like the COP26 Climate Conference, sectors like impact investing, sustainable finance, and social entrepreneurship have gained traction. Sustainability is now part of corporate recruiting strategies as more ESG jobs emerge.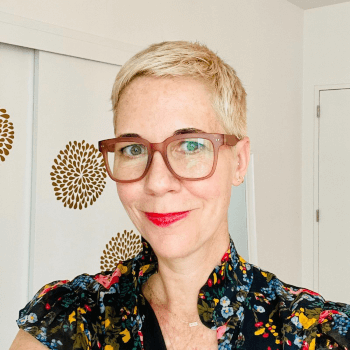 "Job postings including social impact as part of the role jumped over the past two years," explains Beth Briggs (pictured), associate dean of career services at NYU Stern.
It's also a key area for MBAs when evaluating potential employers, she explains. "Both employers and MBAs are increasingly interested in sustainability and impact."
Businesses are also emphasising inclusivity and diversity as part of this sustainability drive. A recent BCG report found that companies with above average diversity in their leadership teams achieved greater levels of innovation. Diversity is likely to be an important focus for MBA recruiters in 2022.
"Employers across sectors are including diversity and inclusion in job descriptions and seeking candidates who demonstrate these core values," Beth says.
---
MBA employers want agile leaders
Uncertainty is the only thing companies can be certain of this year. The pandemic brings regular shifts between physical and remote work, and often forces borders to rapidly close and open with little warning.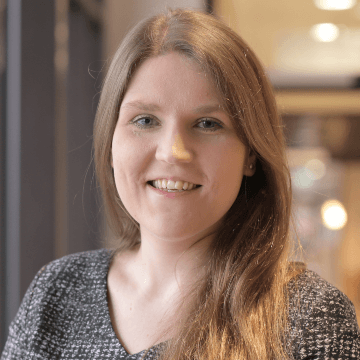 In this climate, employers are increasingly looking for new hires capable of handling unpredictable situations, preferring to recruit candidates who show they can be agile.
73% of recruiters list a versatile skill set as a core reason to hire from MBA cohorts, according to GMAC.
Students who can show they're agile leaders will therefore be attractive to employers in 2022, says Stephanie Kutschmann, MBA program manager at Frankfurt School of Finance and Management.
"Companies are looking for MBA graduates that not only know how to deal with challenges and change, but have the capability to drive these processes," she explains. "Graduates excel when they pursue a holistic approach in their development."
---

Now entering our third year of the pandemic, businesses have a much clearer idea of how to operate than they did in 2020.
The outlook for MBA jobs in 2022 is more positive than in previous years, as emerging sectors begin to ramp up MBA hiring and more established industries like consulting and technology continue to value the MBA skillset.
The shift towards tech means MBAs should ensure their digital skills are up to scratch when looking to appeal to employers. Demonstrating a diverse range of skills will also be key in convincing recruiters you're capable of flourishing in an unpredictable environment.

---
Next Read:
What Are The Highest-Paying MBA Jobs?