When it comes to choosing a graduate business school degree, MBAs remain the most popular qualification. According to the Graduate Management Admission Council (GMAC), 61% of business school candidates place the MBA at the top of their wish list.
Despite the prominence of the MBA, it's not the only program on offer. If business school is on the cards for you, it makes sense to consider other programs that might be a better fit for your goals like specialized master's degrees in management, finance, or business analytics.
No program can guarantee career success, but some might be better than an MBA at equipping you for a specific role or helping you meet specific objectives.
To help you work out which type of program is right for you, here are a few things that an MBA can't give you— that other business school programs can.
---
1. T-shaped Skills
People with T-shaped skills have a broad base of knowledge, but one central area of deep expertise. Some business school students already have this deep expertise, and use an MBA to broaden their more general business knowledge.
For others, a program that combines the MBA with another specialization could be more beneficial than a generalist MBA on its own. For example, the University of Oxford's Saïd business school offers a 1+1 MBA program, which also gives you a masters from a partner department at the University of Oxford.
These include the Master of Public Policy, the MSc in Computer Science, the MSc in International Health and Tropical Medicine and, the MSc in Environmental Change and Management. 1+1 students then complete their MBA at Saïd in their second year.
Joint or Dual MBA programs allow you to combine expertise and business acumen to develop a unique and complex combination of skills, as do specialized MBAs like the Tech MBAs on offer at IE Business School and NYU Stern.
---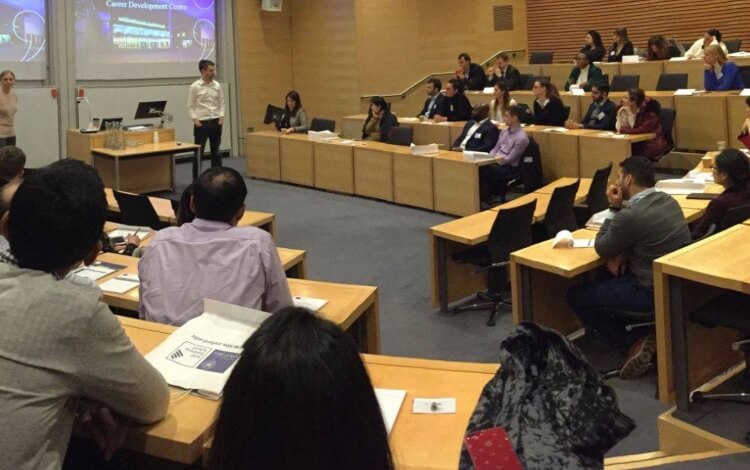 Oxford's Saïd business school offers dual degree programs so you can specialize as well as study a more general MBA © Oxford'Saïd via Facebook
---
2. Deep, specialized knowledge
In terms of curriculum, the MBA is known for breadth rather than depth.
While you'll graduate with a broad understanding of many business topics, there is little room to take a focused, deep-dive into any one area of specialty.
For those who aim to assume a leadership role in specific functional areas such as a chief financial officer, for example, a specialized master's program could be more suitable.
---
Check out the world's best Master's in Finance programs
---
Please Enter the Code Below