By 2024, China's GDP is expected to overtake the US to become the world's largest economy.
This presents a huge opportunity for businesses and business school students, who would do well to pay attention not only to the way business is done in China, but the country's significant role in the global economy. How better to do this than by studying an MBA in China?
From bolstering your China-specific knowledge, to gaining access to top employers, here's five things you'll gain from studying an MBA in China.
---
1. A chance to study at world class business schools
Many point to Asia as the next giant in business education, and China is leading this rise.
Chinese business schools have surged into business school rankings, occupying nine spots in the most recent Financial Times Global MBA Rankings, demonstrating the prestige of Chinese academic institutions on the world stage.
Take Guanghua School of Management at Peking University, one of China's oldest and most respected institutions. PKU is part of the elite C9 League of Chinese universities, representing the most prestigious schools.
With the main campus in Beijing, Guanghua MBA students study at the political and cultural heart of China, while the school has campuses in Shanghai, Shenzhen, Xi'an, and Chengdu, spreading across the country's important economic bases. They are also developing a campus in Xiongan, a new area being developed as a green and innovative city.
PKU MBA students frequently get the opportunity to travel to these branch campuses, meeting local companies and networking with fellow students.
---
2. China-specific knowledge
---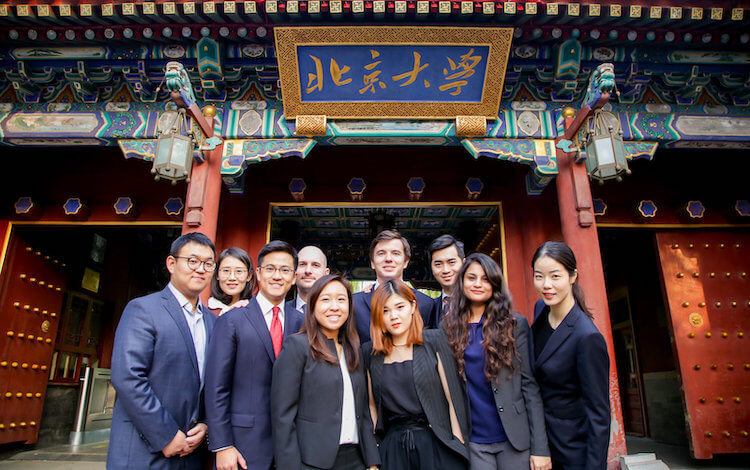 ---
Related Content: